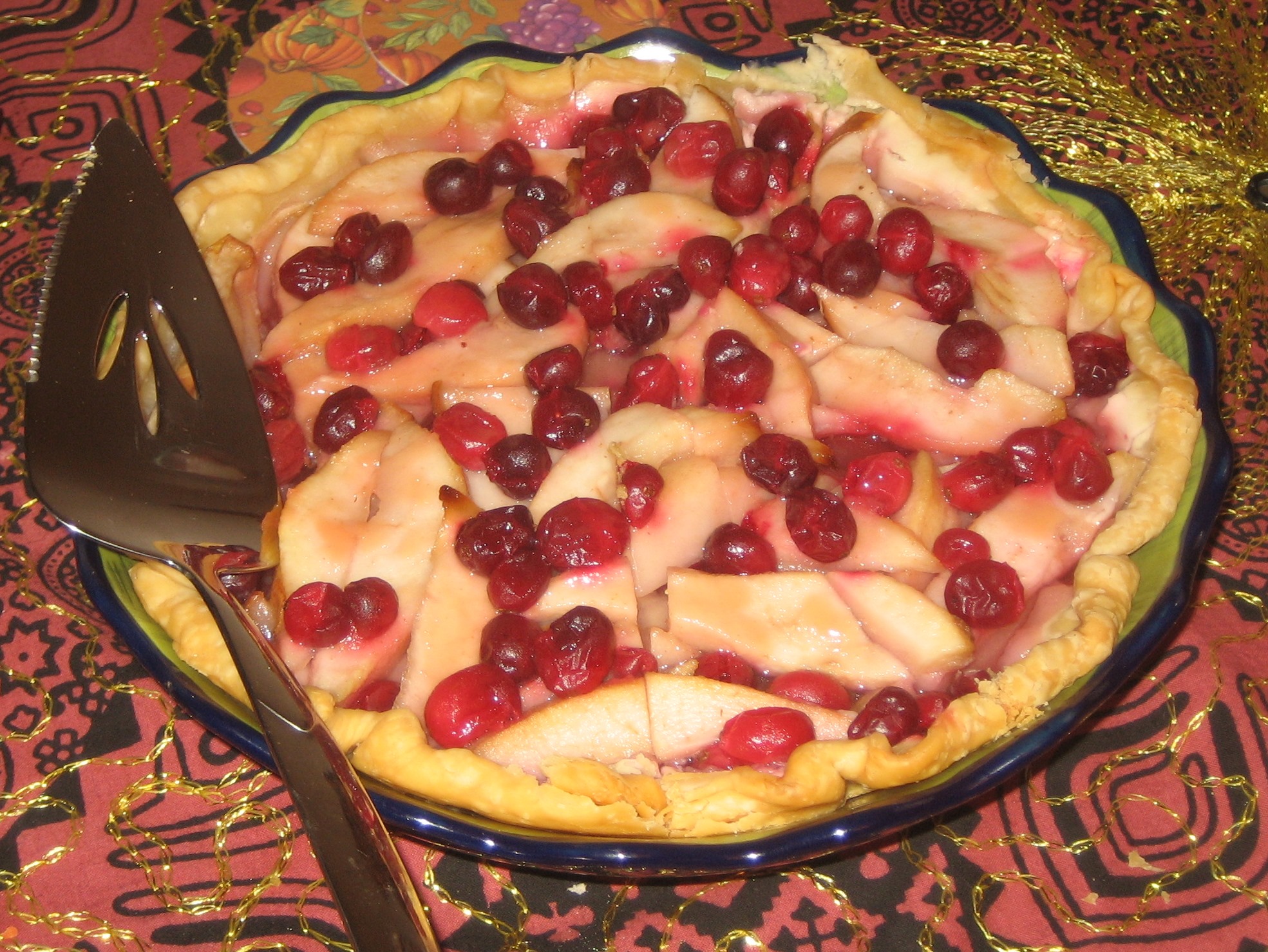 Fresh Pear & Cranberry Pie
Author:
Sweet Dash of Sass
Ingredients
1 pie crust, not cooked
8 cups sliced pears (7-8 pears)
1 cup fresh cranberries
¼ cup sugar
3 TBSP cornstarch
2 TBSP Apple Cider
¼ tsp. nutmeg
1 TBSP sugar
2 TBSP caramel topping
Instructions
Preheat oven to 375 degrees.
Arrange half of the pears in the pie crust.
Sprinkle with ½ cup of cranberries. Arrange remaining pears on top of cranberries.
In a bowl, stir ¼ c. sugar, cornstarch, cider, and nutmeg; drizzle over pears.
Cover pie in foil.
Bake 40 minutes.
Remove foil; sprinkle 1 TBSP sugar.
Bake, uncovered, 30-35 minutes. Remove from oven. Place on wire rack.
Meanwhile, in a small saucepan, combine remaining cranberries and caramel sauce.
Bring to a boil. Cook for 1 additional minute. Remove from heat. Spoon over pie.