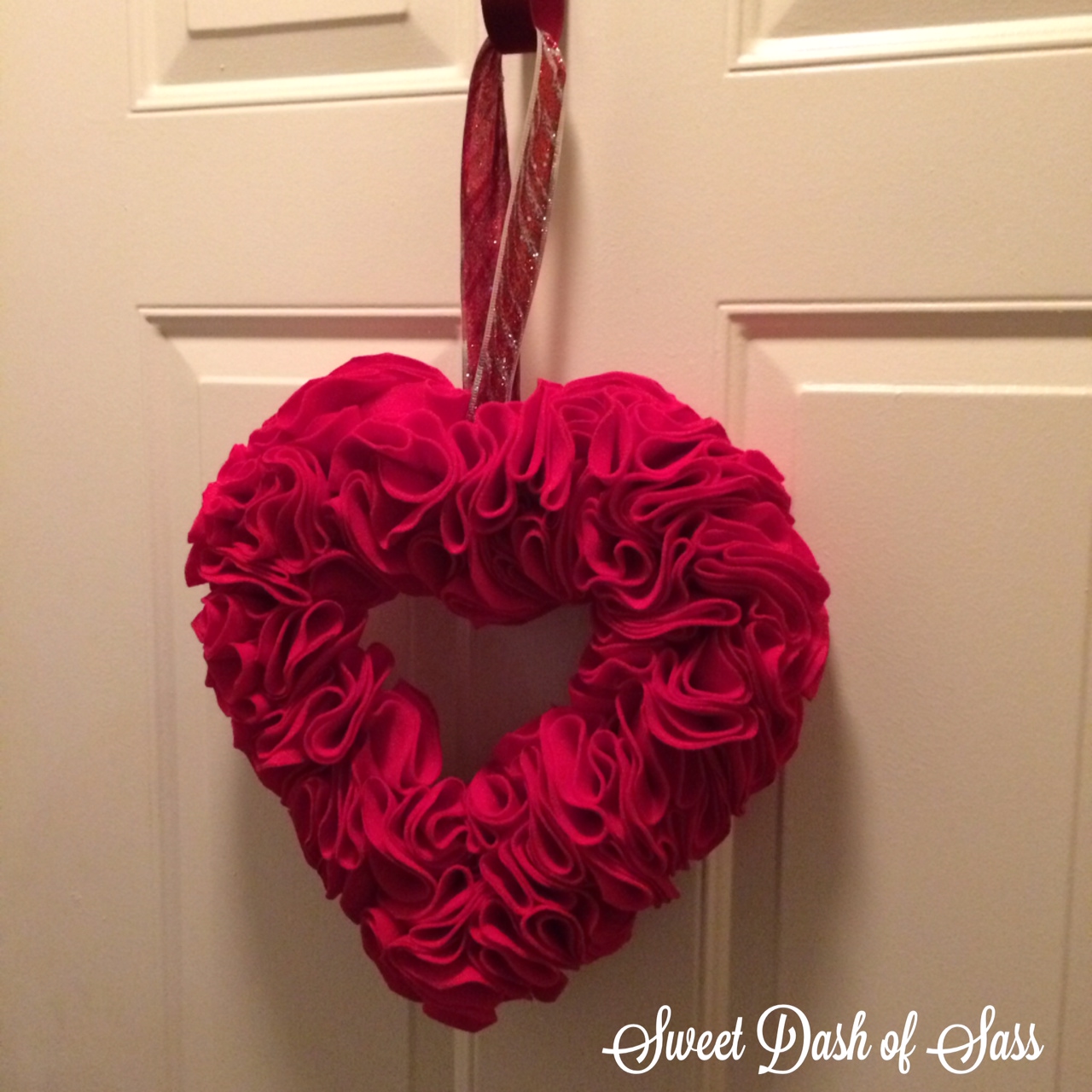 DIY Felt Heart Wreath
Super Easy!!!
I was searching Valentine's Day wreath ideas on Pinterest when I came across this one from The Idea Room.  I thought this would be a perfect project to work on during holiday break.  However, this was so simple and easy that I fully completed while watching a movie on TV.  I guess that's a good thing… now, I'll need to look for a new craft project!
Items Needed (prices noted in bold):
3/4 Yard of Red Felt

—

$3.72 / $4.99 a yard

Heart Shaped Foam Wreath

— $4.99

Straight Pins

(

I bought 200 count pack, but only used roughly 3/4 of package

) — $3.49

7- 8 inch Ribbon

(

for hanging

) — already had leftover from Christmas

Scissors

3-inch diameter cup

(

to help measure the circles

)
I found all the items needed at my local JoAnn Fabrics store.  Unfortunately, I didn't have any coupons to use or else it would have been even cheaper to make!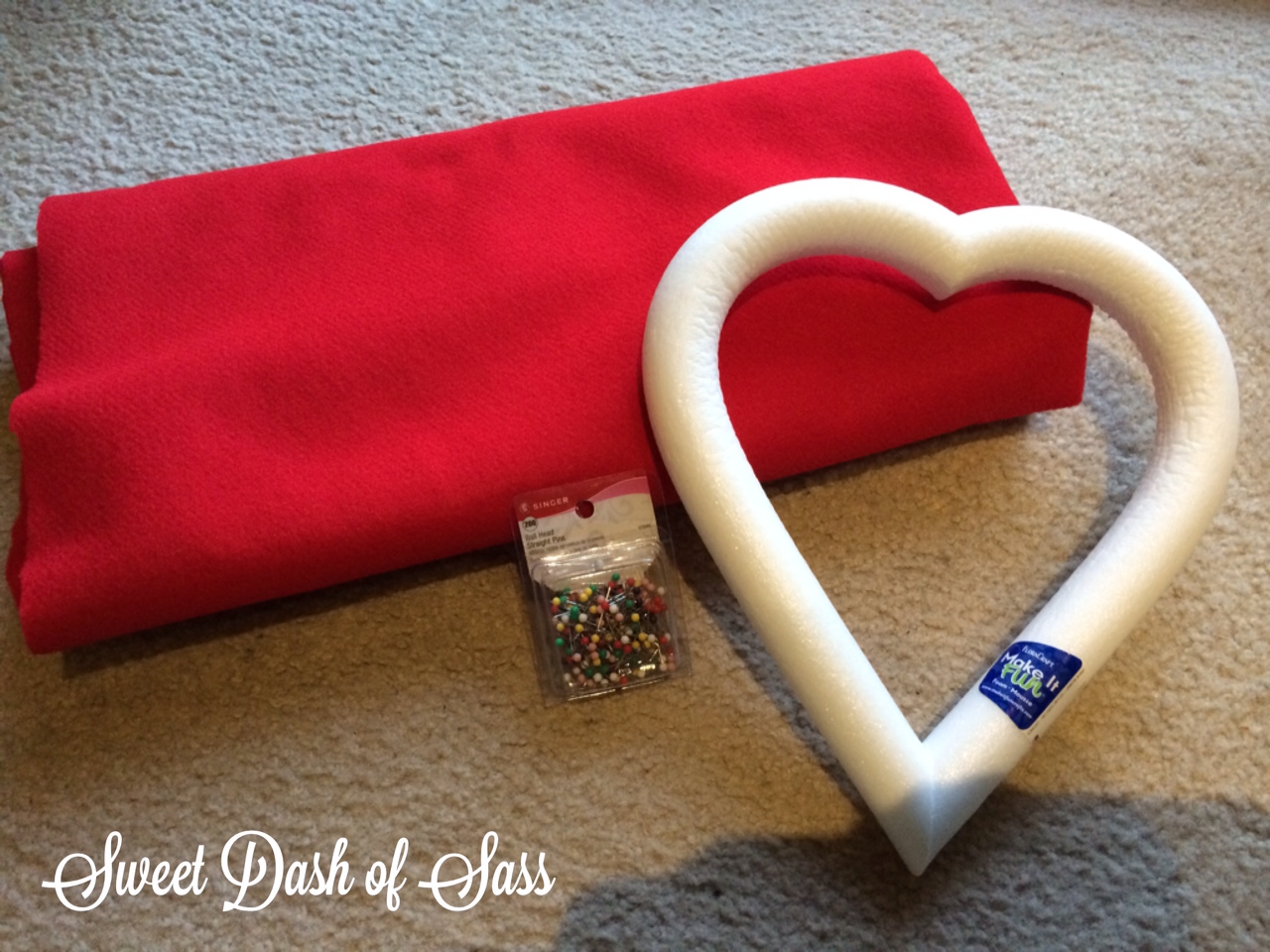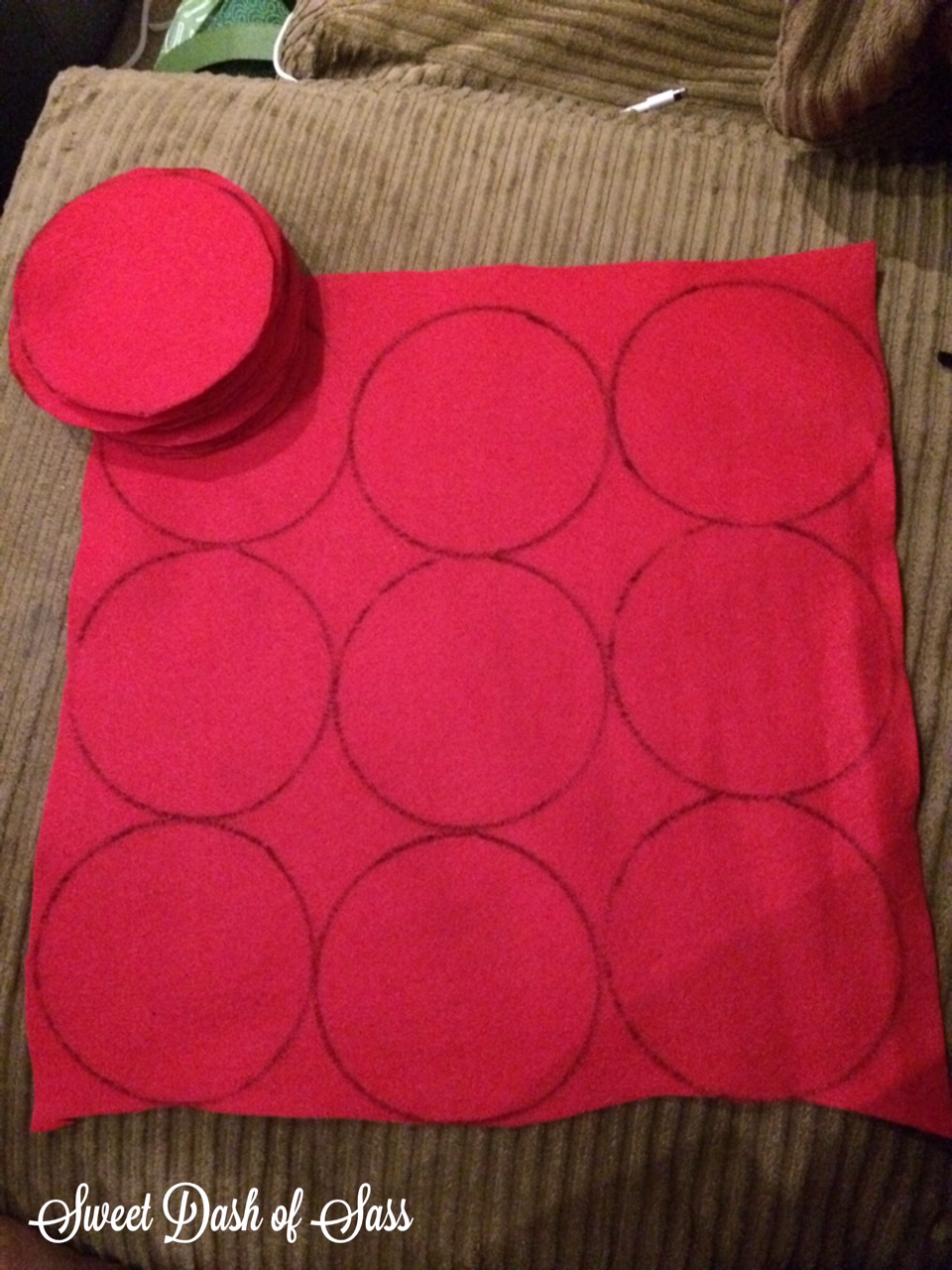 Using a marker, measure out all your circles on your felt fabric.  Try to maximize the number of circles within your space.
Once you have all your circles marked, cut out all the circles of felt.
Note:  It's okay if you see some of your "marker" lines on the circle.  It will make it look like rose petals once its fully completed.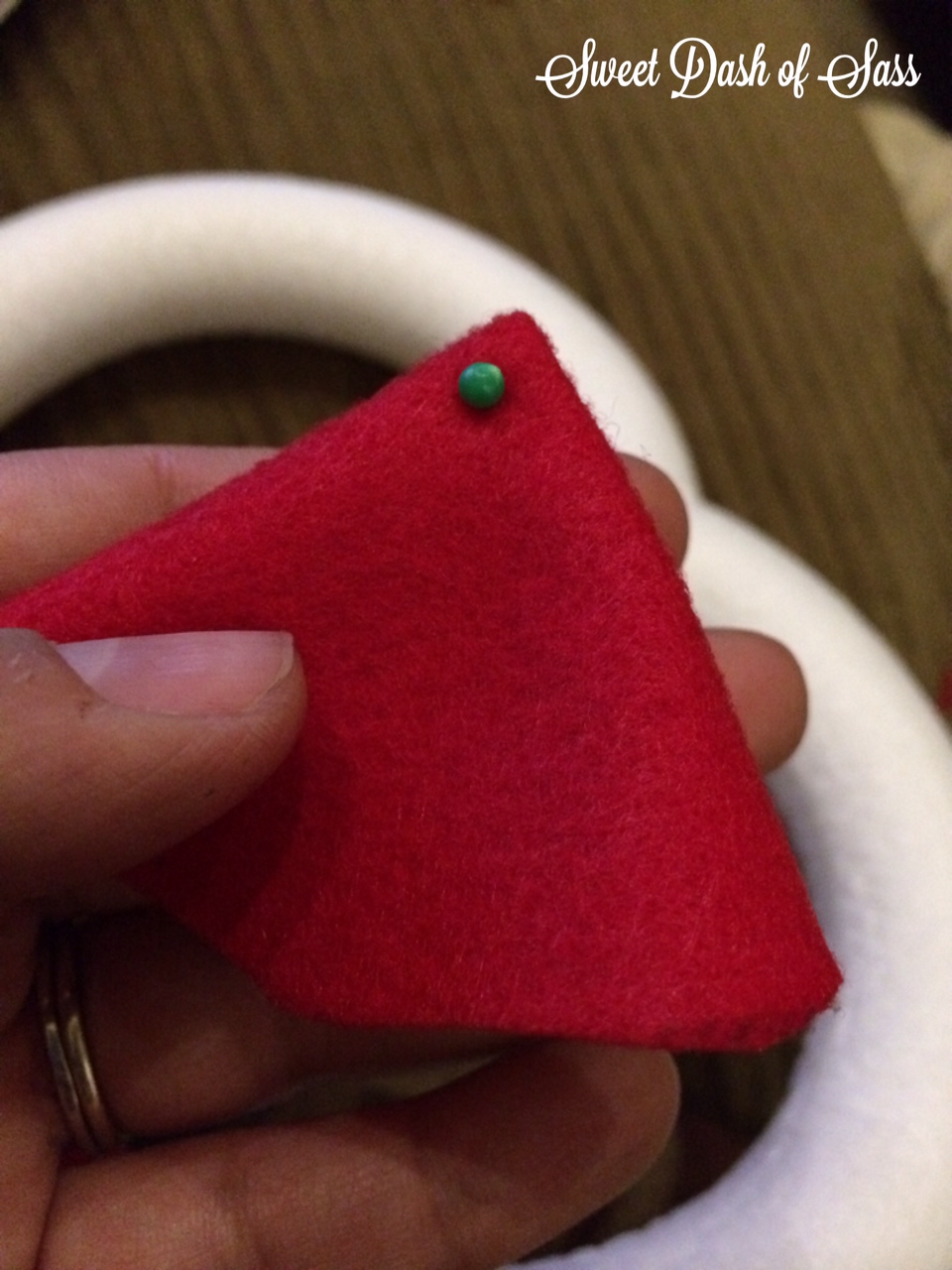 Take 1 circle of felt — fold in half — then, fold in half again.   Then, take one of your straight pins and push thru the bottom (see picture for reference above).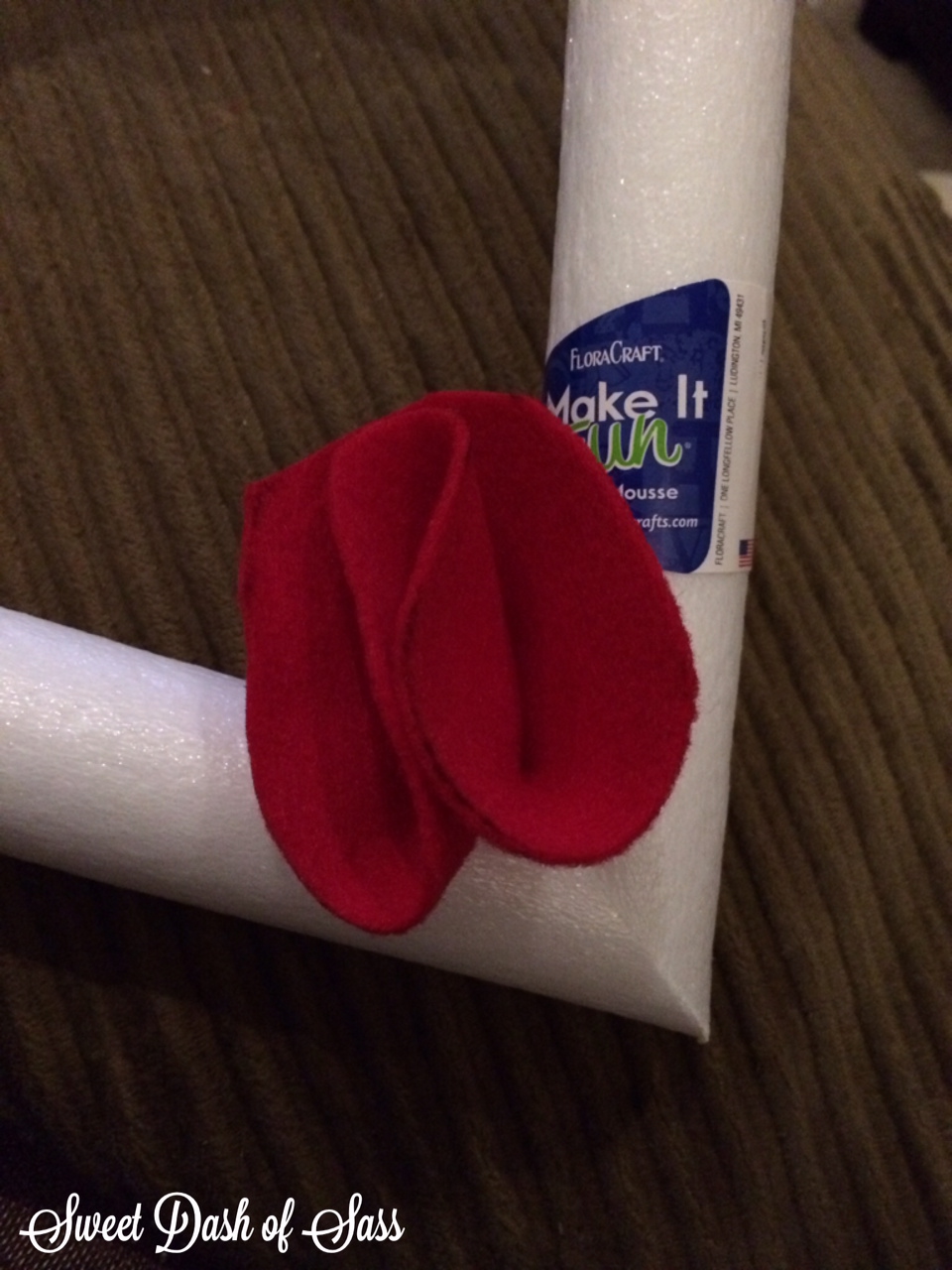 Push felt piece into foam.  Keep repeating to fully cover the sides and front.   It might not seem "pretty" at first, but trust yourself and keep going!
You do not need to do the back of the wreath since no one will see it.  If you want to completely do the back too, you will probably need a full yard of fabric.  Once complete, fold your ribbon in a loop and pin to the back of the wreath.  I put several pins to ensure it stays connected since I will be hanging mine on our front door.