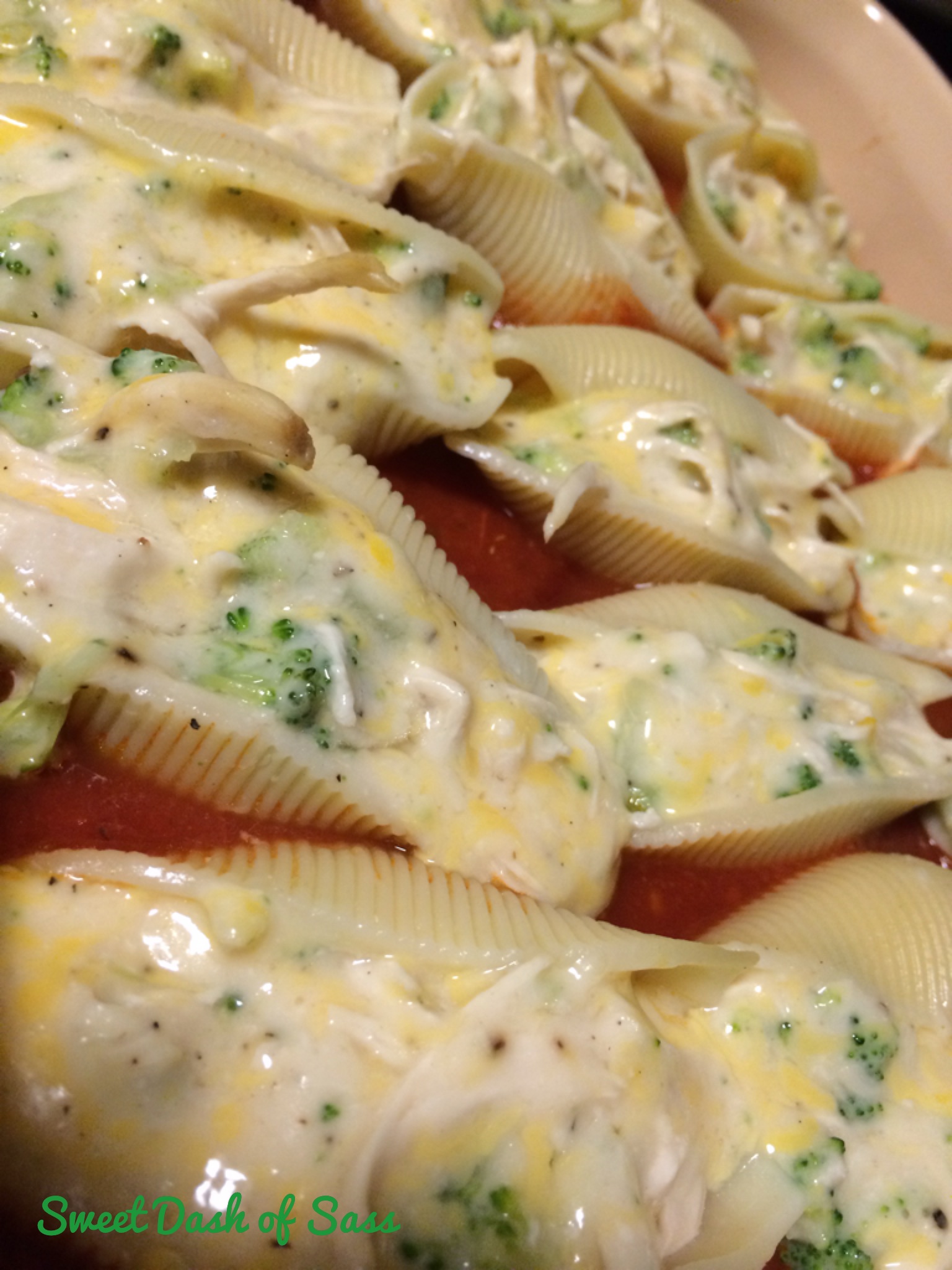 This is one of my husband's favorite dishes.  I actually made it for him on our 2nd date!  I had made this in advance, so I wouldn't have a mess in the kitchen when he arrived over my place.  As we were hanging out, he asked me what I was making.  I asked "do you like alfredo"?  And his answer…"I don't like alfredo, it's not my favorite."  I thought to myself, "Crap, he's going to hate this dish."  I needed to impress him…I told him not to worry, because the tomato sauce with the alfredo will be great.  If all else fails, I could win him over with the dessert I made (Brownie Bottom Cheesecake).  Outcome:  Bob LOVED it.  I should say DEVOURED it.  I must have won him over that day, because he stuck around and now we are married!  They always say a way to a man's heart is through his stomach.  
Bonus!  Looking for Holiday Cookie Recipes to make this season?  Check out my special treat page with currently 50+ recipes!   Click on photo below to check out all recipes!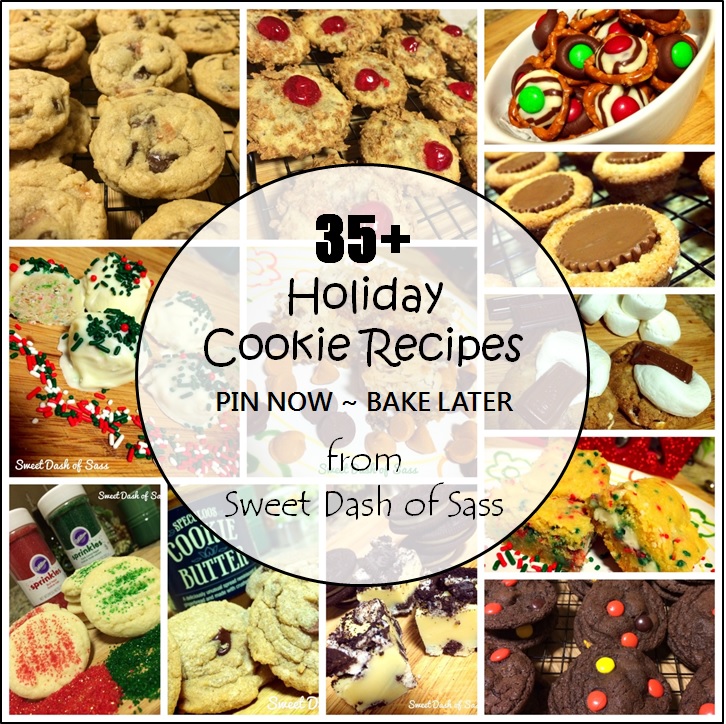 Chicken Broccoli Alfredo Stuffed Shells
Author:
Sweet Dash of Sass
Ingredients
1 jar (16 oz) alfredo sauce
2 cups cooked chicken, shredded
2 cups cooked broccoli, chopped
1 cup shredded cheddar (or mozzaerlla) cheese
¼ cup shredded parmesan
21 jumbo pasta shells, cooked
1½ - 2 cups spaghetti sauce (optional, but I love the combination of alfredo with tomato sauce!)
Salt/Pepper to season (if needed)
Instructions
Pre-heat oven to 350 degrees.
In a large bowl, mix alfredo, chicken, broccoli, and cheeses.
Spoon mixture into pasta shells.
Grease 13 x 9 baking dish with butter or cooking spray.
Evenly spread spaghetti sauce on bottom of baking dish.
Arrange shells in baking pan.
Cover with foil and bake 35 minutes until heated thru.
Notes
Remember that the noodles need to be cooked prior to stuffing. I usually like cooking them 1-2 minutes under what the package says, that way they will fully cook when baking in the oven!

This recipe can easily be altered to your liking. One easy filling addition -- chopped cooked bacon!
Tip #1
: 
You can prep all items in advance, right up to the point of baking.  Keep covered in refrigerator until you are ready to bake. 
Tip #2:  Own a cookie scoop?  Use your cookie scoop to easily stuff your shells! 
Tip #3:  You can freeze this!  Just pre-assemble all the noodles with the filling.  Freeze stuffed noodles without the red sauce.  Then, thaw when ready to bake!
—————————————————————————
Like me on Facebook: Sweet Dash of Sass  CLICK LINK —>    Sweet Dash of Sass
Follow me on Instagram @SweetDashofSass
Follow me on Twitter @SweetDashofSass