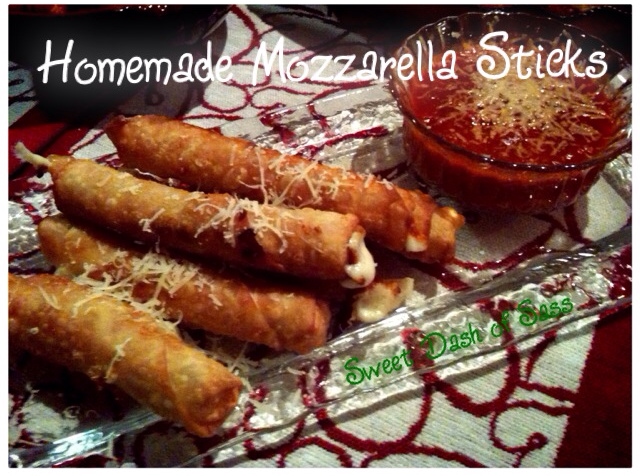 I absolutely love Mozzarella Sticks.  When I heard you could make a homemade version of mozzarella sticks using egg roll wrappers, I couldn't wait to try!  It was very simple to make and they were amazing!  All my friends, including my husband enjoyed!

Homemade Mozzarella Sticks
Author:
Sweet Dash of Sass
Ingredients
24 egg roll wrappers
24 pieces of string cheese
Instructions
Place egg roll wrapper on working surface with one of the points facing you. (Looks like a diamond)
Place a piece of cheese near bottom corner horizontally.
Fold bottom corner over cheese, roll up until cheese is enclosed.
Fold sides over top. Wet top corner to seal with water. Roll tightly. Repeat.
Deep fry in pan with oil, a few at a time, for 1-2 minutes until golden brown. Turn occasionally. Serve with marinara sauce.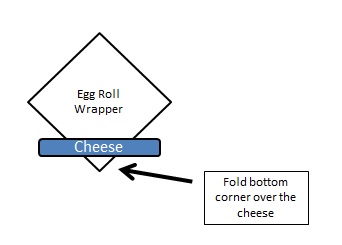 Tip #1:  Egg Roll Wrappers can typically be found in the refrigerated section within the produce section at the grocery store.
Tip #2:  Garnish cooked mozzarella sticks and marinara sauce with some freshly grated parmesan cheese!