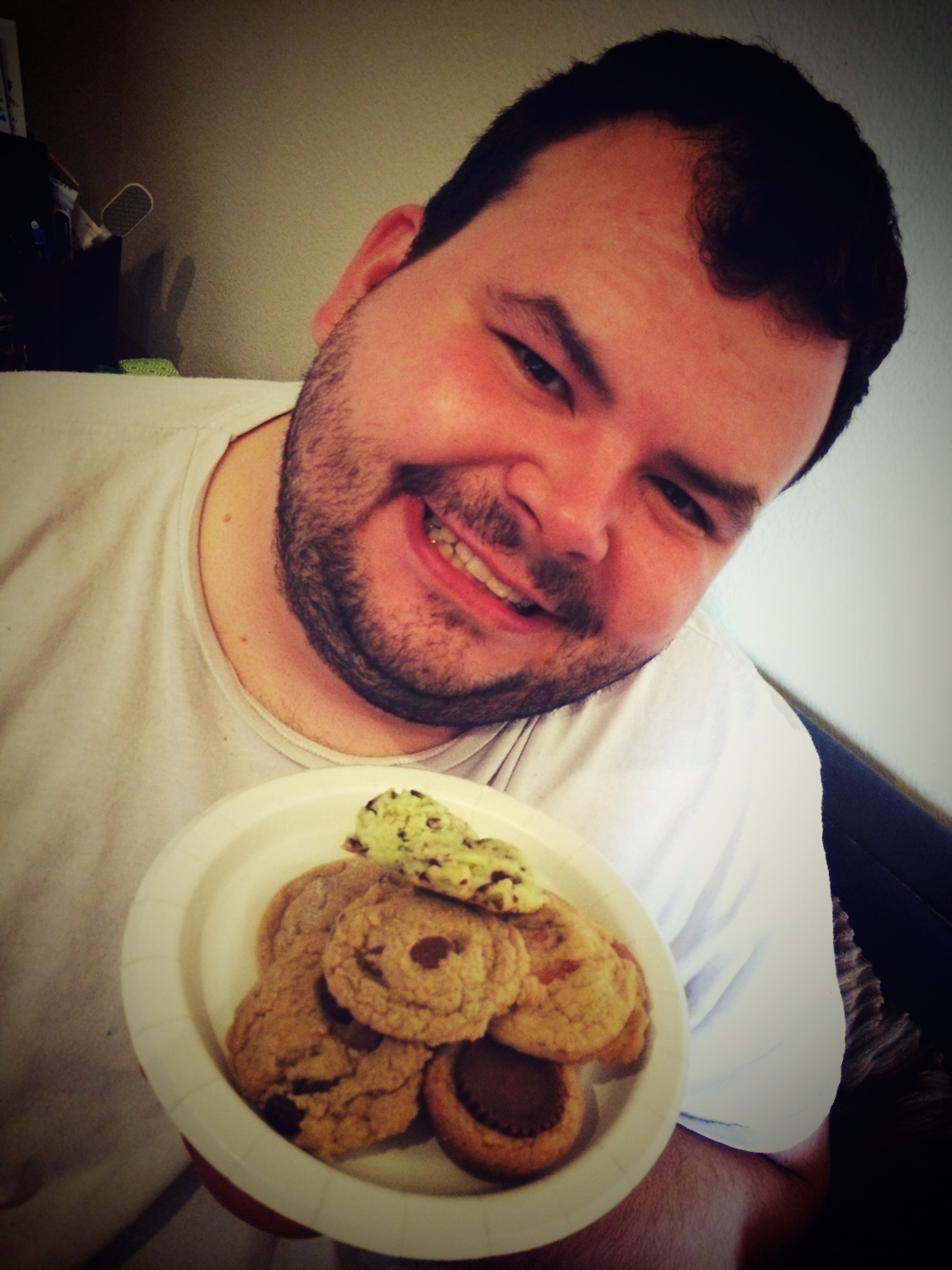 Here's a sneak peek of my favorite taste tester – my husband.  Over the last two weeks I have been baking and testing recipes for my '25 Days of Christmas – Cookie Style' blog.
If you are new to my blog, here are the details!
Christmas is just around the corner!  Starting December 1st, (a week away!), I will be bringing everyone a holiday cookie recipe for each day until Christmas arrives.  That's right, each day for 25 days, there will be a new cookie recipe right here on Sweet Dash of Sass!
This is just one of the reasons why December is my favorite month to bake, hands-down.
Spread the word with your friends!  My initial goal was to try and get to 250 followers before Thanksgiving – not sure if I will get to that – but maybe by Christmas?!?
(Currently at 108 on Facebook / 25 site followers!)  Don't miss out!
Be sure to 'LIKE' Sweet Dash of Sass  (<—- click here to link directly to my Facebook page)or follow my blog (www.SweetDashofSass.com) before December 1st to see all 25 cookie recipes.
Related articles