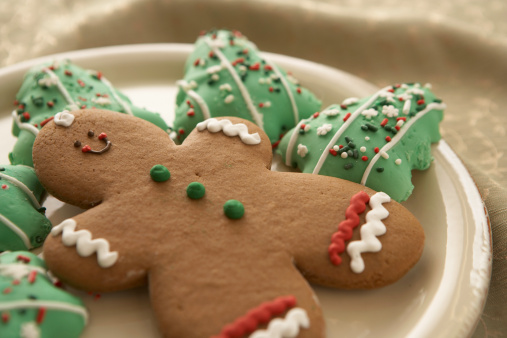 Who's excited for Christmas? It's by far my FAVORITE holiday!  Just a reminder that my '25 Days of Christmas – Cookie Style'  blog starts tomorrow.
I will be bringing you a holiday cookie recipe each day until Christmas arrives.  That's right, each day for 25 days, there will be a new cookie recipe right here on Sweet Dash of Sass.
Spread the word with all your friends!  My goal is to try to get 250+ followers by Christmas!
Be sure to 'LIKE' Sweet Dash of Sass on Facebook — Click here for direct link — >  Sweet Dash of Sass
-or- you can follow my blog (www.SweetDashofSass.com).
Don't miss out on all 25 varieties of these sweet treats!
Fun Notes!
I am literally baking all 25 varieties to test and post on the blog!   Some I have been making for years and while others are brand new recipes (even some from fellow bloggers!).  As you can imagine, I have been busy baking.

Thank you to all my taste testers!  You guys have been great, as I could never have eaten all these cookies on my own.
All cookie photos that you will find were personally taken by me.  More specifically on my iPhone/iPad!
I've become a huge fan of parchment paper in this process.  This was the first year I have used parchment paper.  Needless to say, I fell in love!  No more scraping cookies off of a cookie sheet.  You can literally take cookies off of the paper with your fingers (after they have cooled of course).  Nothing sticks…and clean up is a breeze!
I highly recommend using a cookie scoop when you portion cookies.   If you aren't sure what a cookie scoop is, I will feature it in my upcoming posts.  Basically portions cookies equally and quickly vs. portioning by hand.
If you end up trying any of the cookie recipes – definitely let me know what you thought of them!  You can even post or upload your photos on my Facebook page (Sweet Dash of Sass).  Don't have Facebook?  Feel free to send me your holiday cookie photos to sweetdashofsass@gmail.com.  I will compile all the photos and feature them at the end of the holidays.
Hope you all enjoy!
Happy Holidays!!  :)