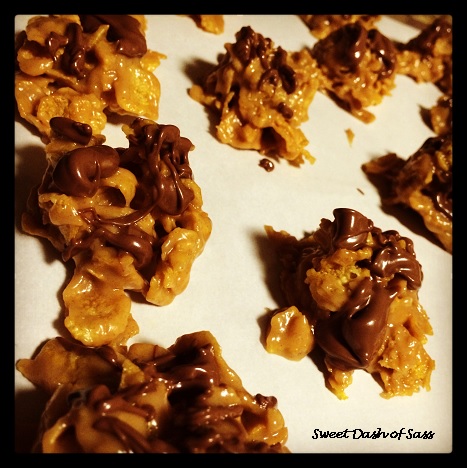 Day 8:  25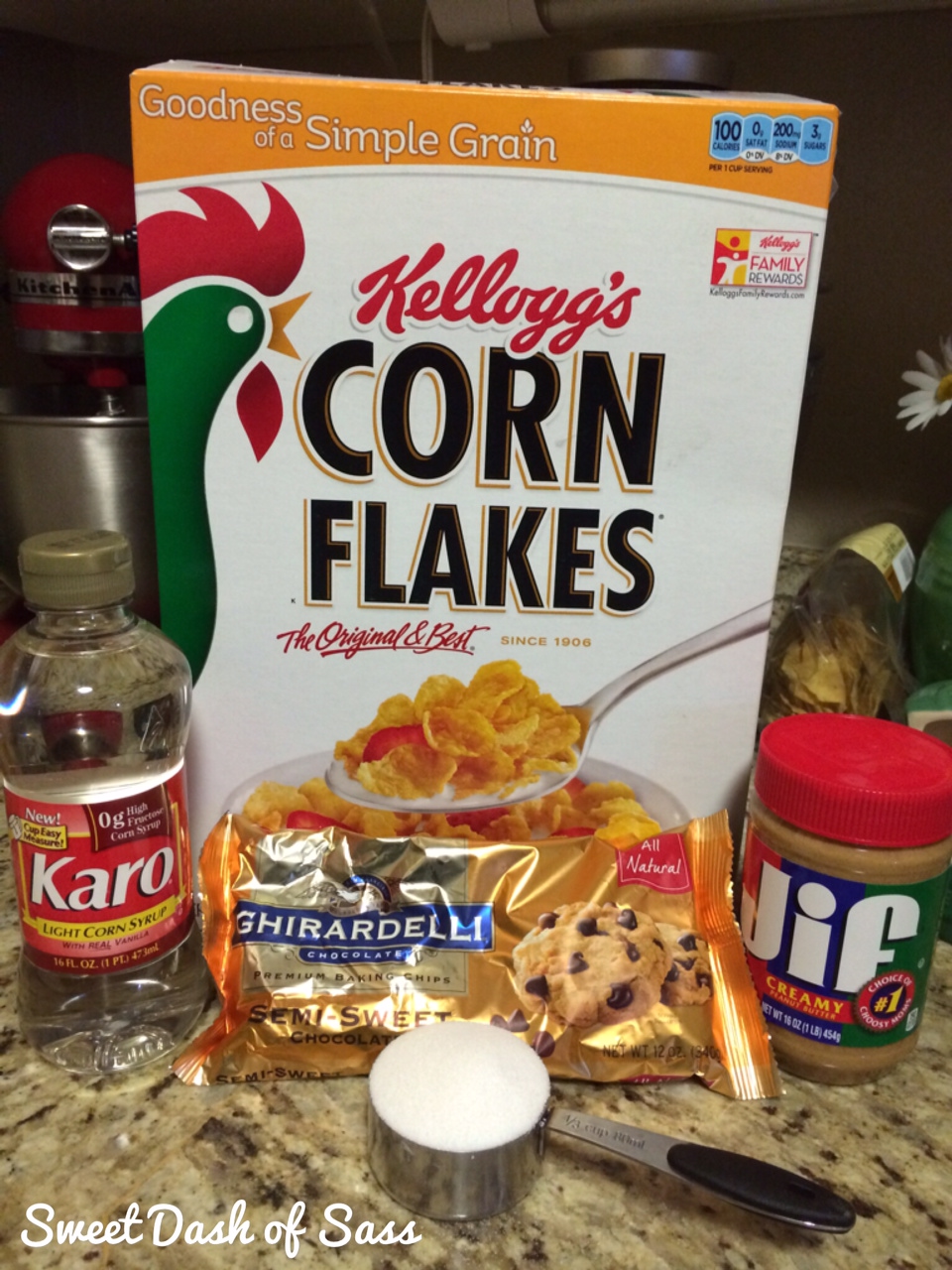 Days of Christmas – Cookie Style

This cookie recipe is so simple and easy.  The best part?  No baking required!!  If you LOVE peanut butter and / or Buckeyes (Peanut Butter Balls), you will LOVE this recipe.  I found this recipe via Pinterest, as well as some other sites.  One of my new favorites this season – plus they were a huge hit with my husband's co-workers.  This is definitely a must-try!
Check out and 'LIKE' Sweet Dash of Sass on Facebook! Click here for direct link! 

Peanut Butter Corn Flake Treats
Author:
Sweet Dash of Sass
Ingredients
1 cup sugar
1 cup light corn syrup
1 jar (18 oz) creamy peanut butter
6 cups Kellogg's Corn Flakes
½ cup milk chocolate (or semi-sweet) chips
1 teaspoon vegetable oil
Instructions
In a medium saucepan, combine sugar and corn syrup until sugar is fully dissolved.
Over medium-high heat, stir mixture till it comes to a full boil.
Remove from heat and stir in entire jar of peanut butter. Mix well.
Add corn flakes to a large bowl.
Pour peanut butter mixture over the corn flakes. Mix well – make sure all corn flakes are coated with mixture.
With a large cookie scoop, scoop out a heaping ball (1-2 inch) and place them on a cookie sheet lined with parchment paper.
Put milk chocolate chips with oil in a small bowl – melt in microwave for about 30 seconds. Stir until smooth. You may need to heat an additional few seconds if not fully melted. Drizzle chocolate over cookies.
Let cool completely – store in an airtight container.
Makes about 3 dozen.
Tip #1:  These cookies are great even without the chocolate drizzle!
Day 1 – 7 Recipes: