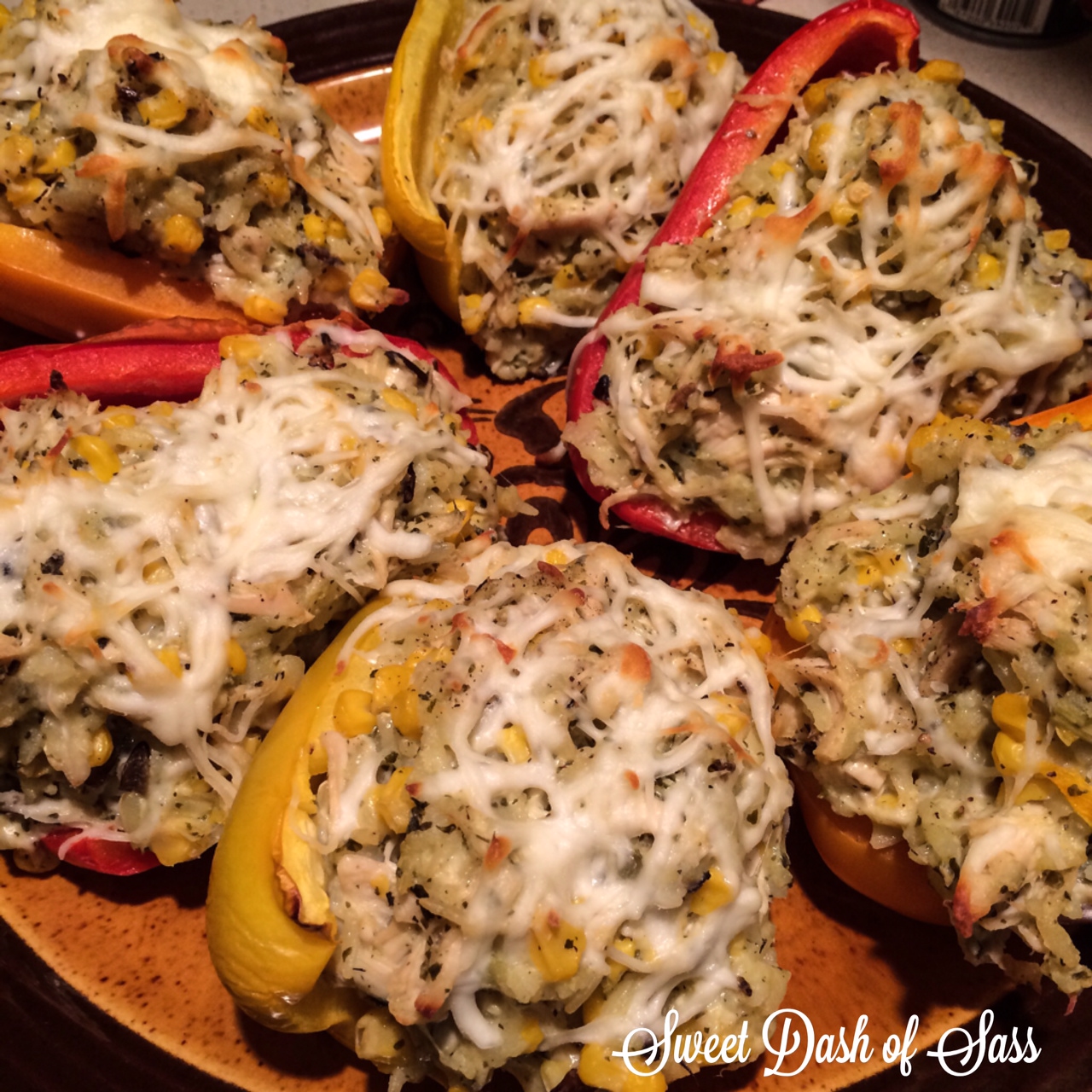 First and foremost, I cannot take credit for this delicious recipe.  I found this recipe from a fellow blogger 'The Brave Little Baker' — (if you haven't checked out her website, click on the name to the left and it will directly link to her page.)  She has many delicious sweet treats on her site.  However, I happened to find this dinner idea that immediately went on my "Things to Cook" list.  My husband isn't a fan of green or red peppers, so I thought this would be a perfect recipe to try while visiting with my parents back at home.  This recipe is super easy to make and even can prep in advance until you are ready to bake!  Bakes in under 30 minutes!  Highly recommend this recipe!!  Perfect for a cold, wintery day!
Pesto Chicken Stuffed Peppers
Author:
Sweet Dash of Sass
Ingredients
3 large, or 4 small Bell Peppers, any color (I used Orange, Yellow and Red as those are my favorite.)
3 chicken breasts (or 1.5 lbs of chicken) cooked and shredded
2 cups of Wild Rice (or you can use 1 box of Uncle Ben's Wild Rice Original Mix), cooked
1 can of corn, drained
⅓ cup of basil pesto
½ cup of Plain Yogurt
1-1/2 teaspoons salt
¼ teaspoon pepper
1 -1/2 cups shredded mozzarella cheese
Instructions
In small bowl, mix together shredded chicken and pesto. Set aside.
In a medium sized bowl, combine cooked rice, corn, salt, pepper, yogurt, and ¾ cup of cheese. Add pesto/chicken mixture to the rice mixture and mix well.
Slice each pepper down the center (lengthwise) and remove the seeds and stem.
Arrange peppers open side up and fill with your chicken/rice mixture. You'll want to make sure they are pretty stuffed and filled to the top. Sprinkle desired amount of cheese on top and bake at 350 degrees for 20-25 minutes.
Tip #1
: 
The easiest way to cook and shred chicken is by placing chicken with 1/4 – 1/2 cups of water in a slow cooker on LOW for 5-7 hours.  Once complete, all you have to do is drain and shred chicken.  You can even do this overnight, so the chicken is already cooked by morning!  -OR- you can boil the chicken in water until fully cooked – typically 10-15 minutes depending on the size of your chicken.  Drain water and shred.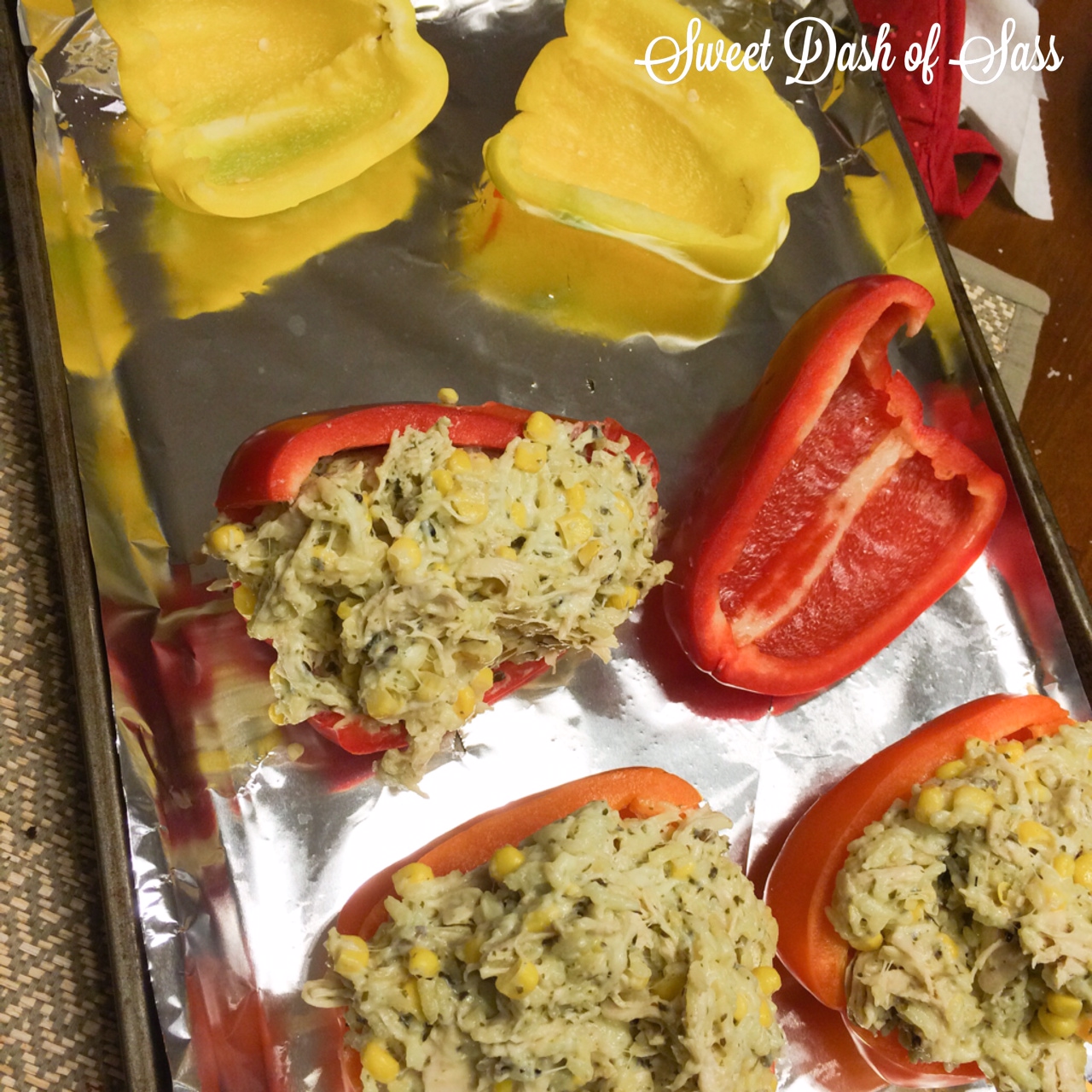 ————————————————————————-
Like me on Facebook: Sweet Dash of Sass  CLICK LINK —>    Sweet Dash of Sass
Follow me on Instagram @SweetDashofSass
Follow me on Twitter @SweetDashofSass
————————————————————————-