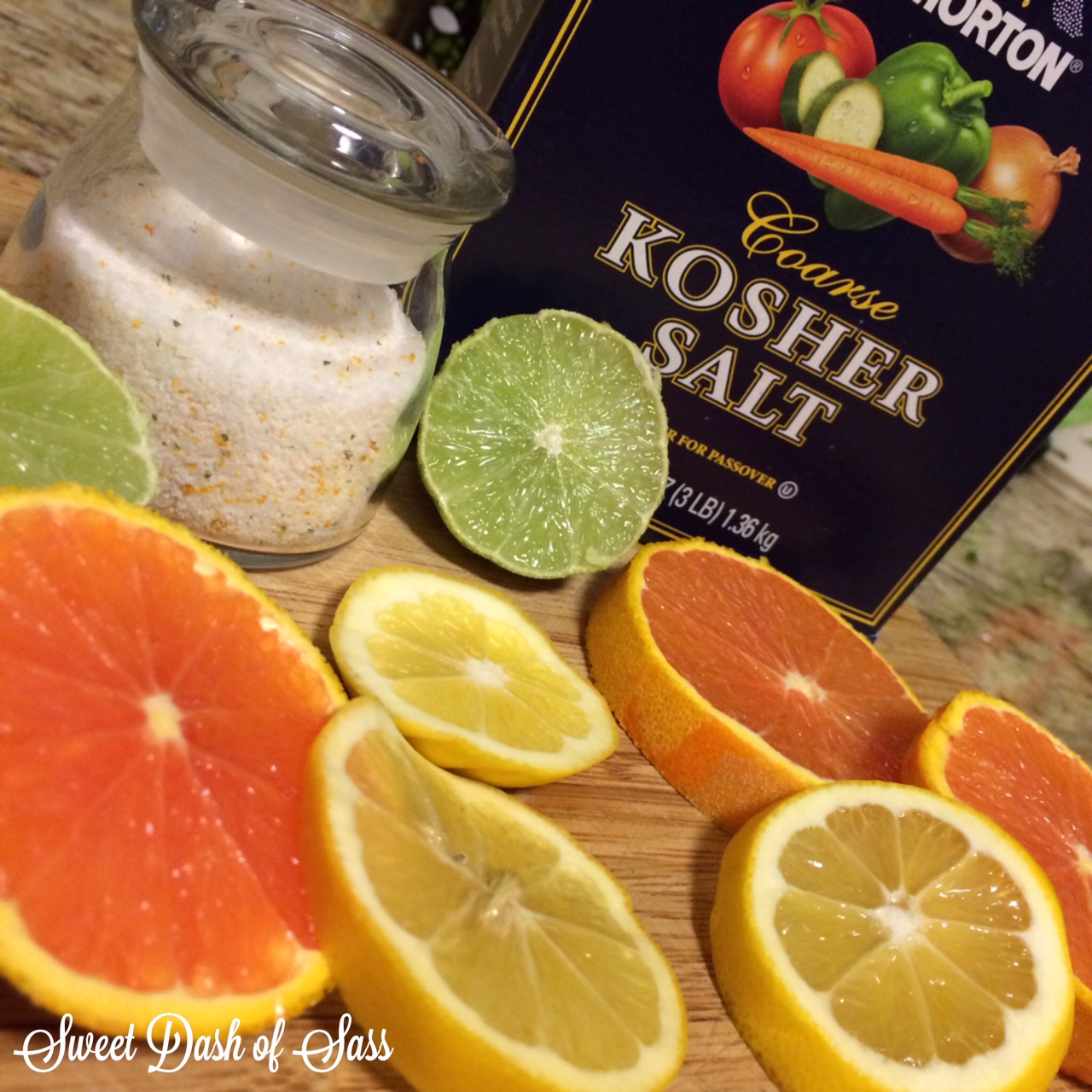 DIY Citrus Salt
As you know, flavored salts can be very pricy in the store.  Did you know that you can make you own and save tons of money?  How many times have you used the juice of a lemon, lime, or even an orange and didn't do anything with the rind, but throw it away?  Don't throw it away!  You can make your own flavored salt or even sugar!!
Citrus salt is great on meat, fish, and veggies!  You can also use it to rim your cocktail drinks!  Or swap out the salt with sugar and make a citrus sugar.  This can easily be used in drinks or even sprinkled on sweet treats!
DIY Citrus Salt
Author:
Sweet Dash of Sass
Ingredients
½ cup kosher salt (or sugar)
zest of 2 oranges, 1-2 lemons, 1 lime (about 1 - 2 TBSP worth)
** You can use any combination of citrus you have on hand. Want just a lemon salt, just use a few lemons! **
Instructions
On a baking sheet, spread salt on a sheet of parchment paper. Zest all citrus fruits over the salt. With a fork, "muddle" the citrus zest and the salt together. This will not only release all the oils from the zest, but also will help separate the zest throughout the salt. Let sit out in room temperature at least 24 hours. Throughout the day, mix and toss with fork.
After 24 hours, zest should be completely dry and crumbles if touched. If still slightly wet, let air dry a few additional hours.
Pour mixture into a small bowl or mortar, using a pestle, crush and grind the salt / zest to crumble zest pieces with the salt. Place citrus salt in an airtight container. Citrus salt will keep for several months at room temperature.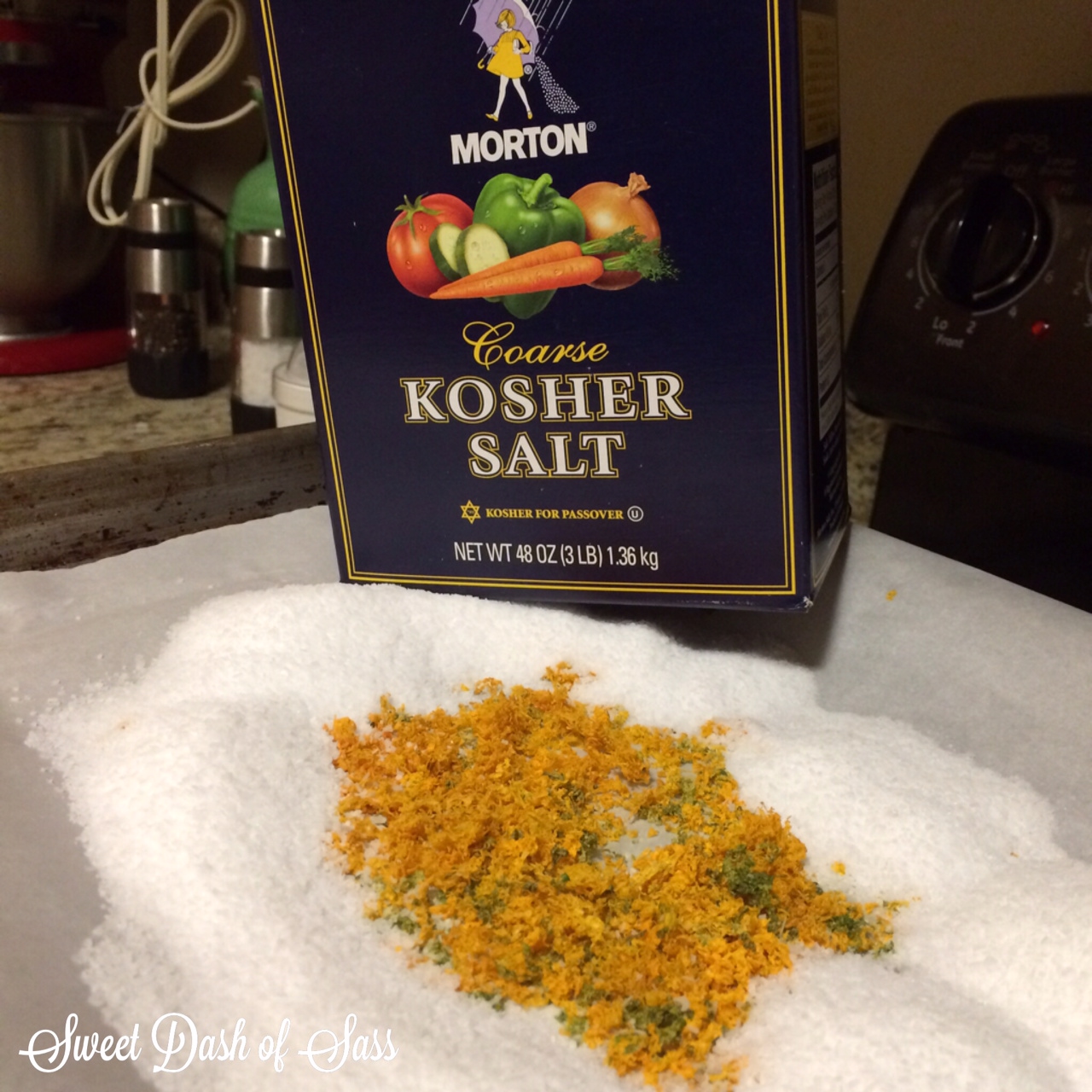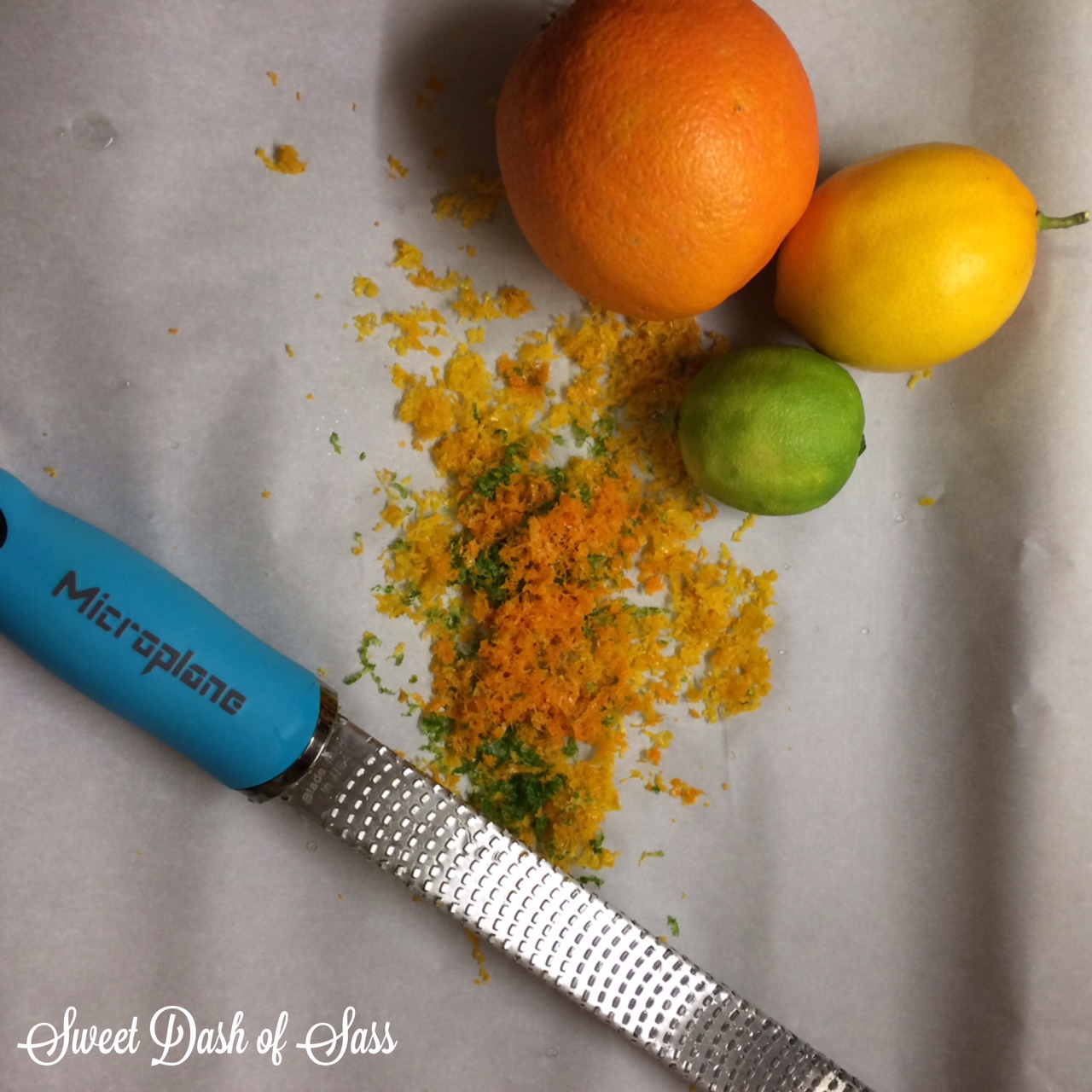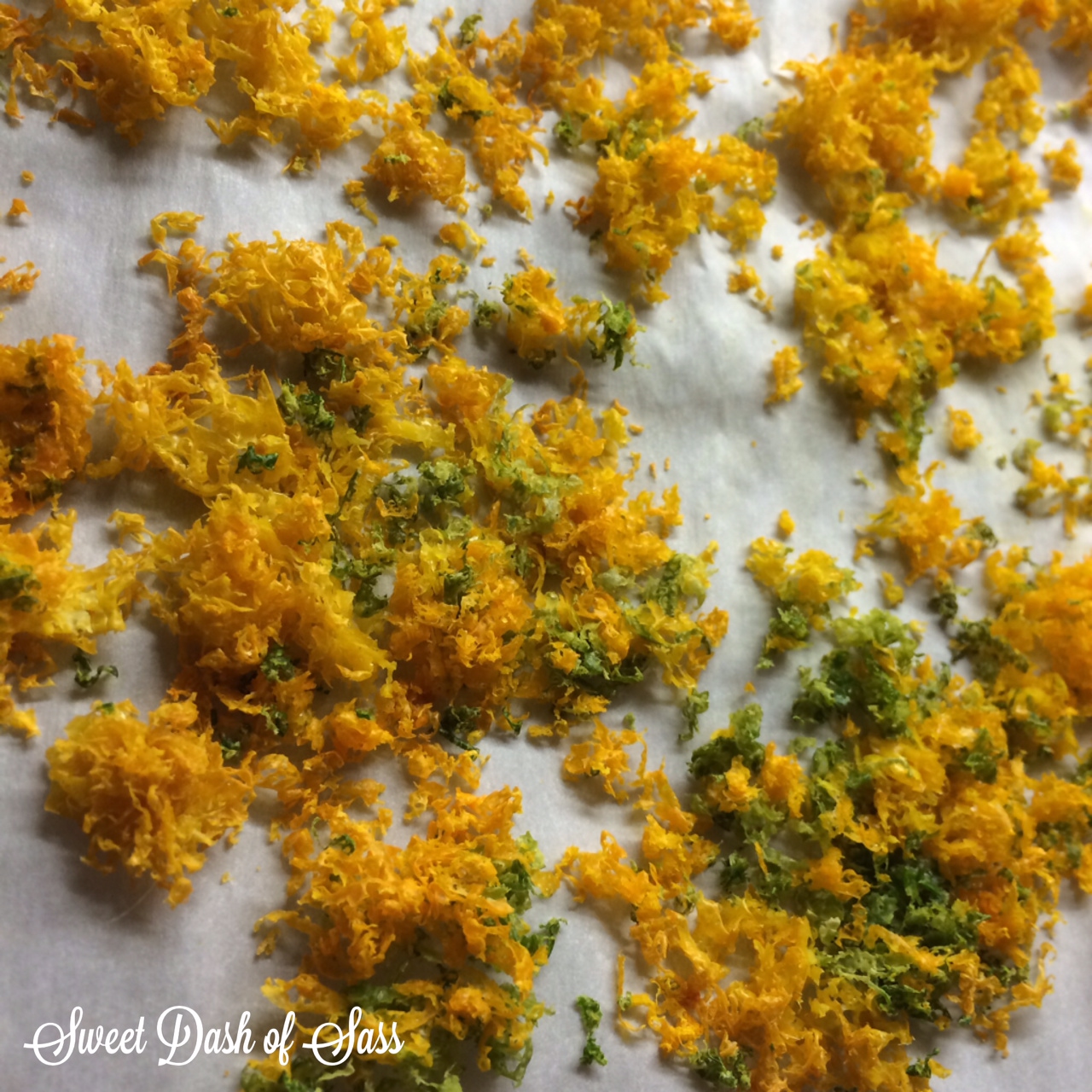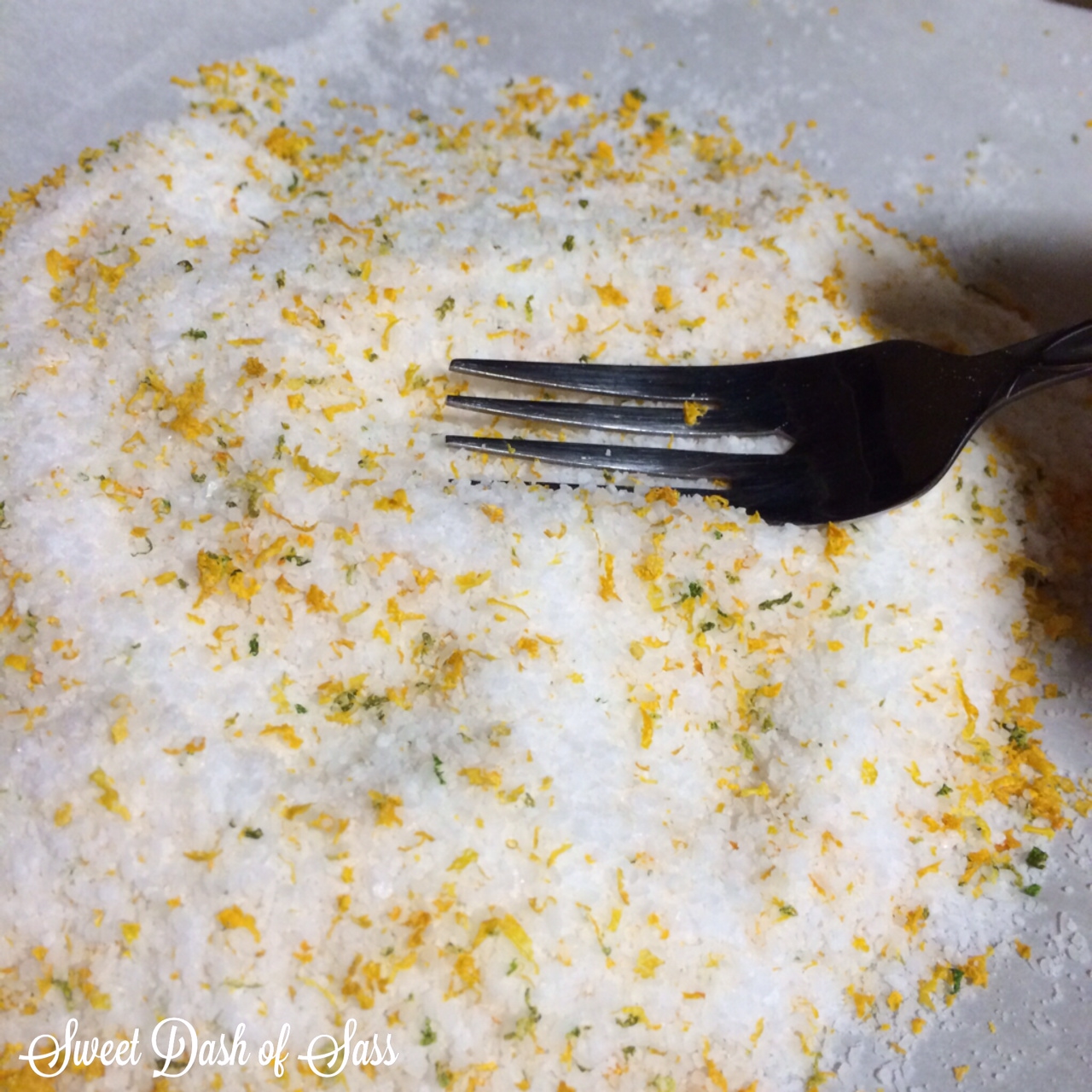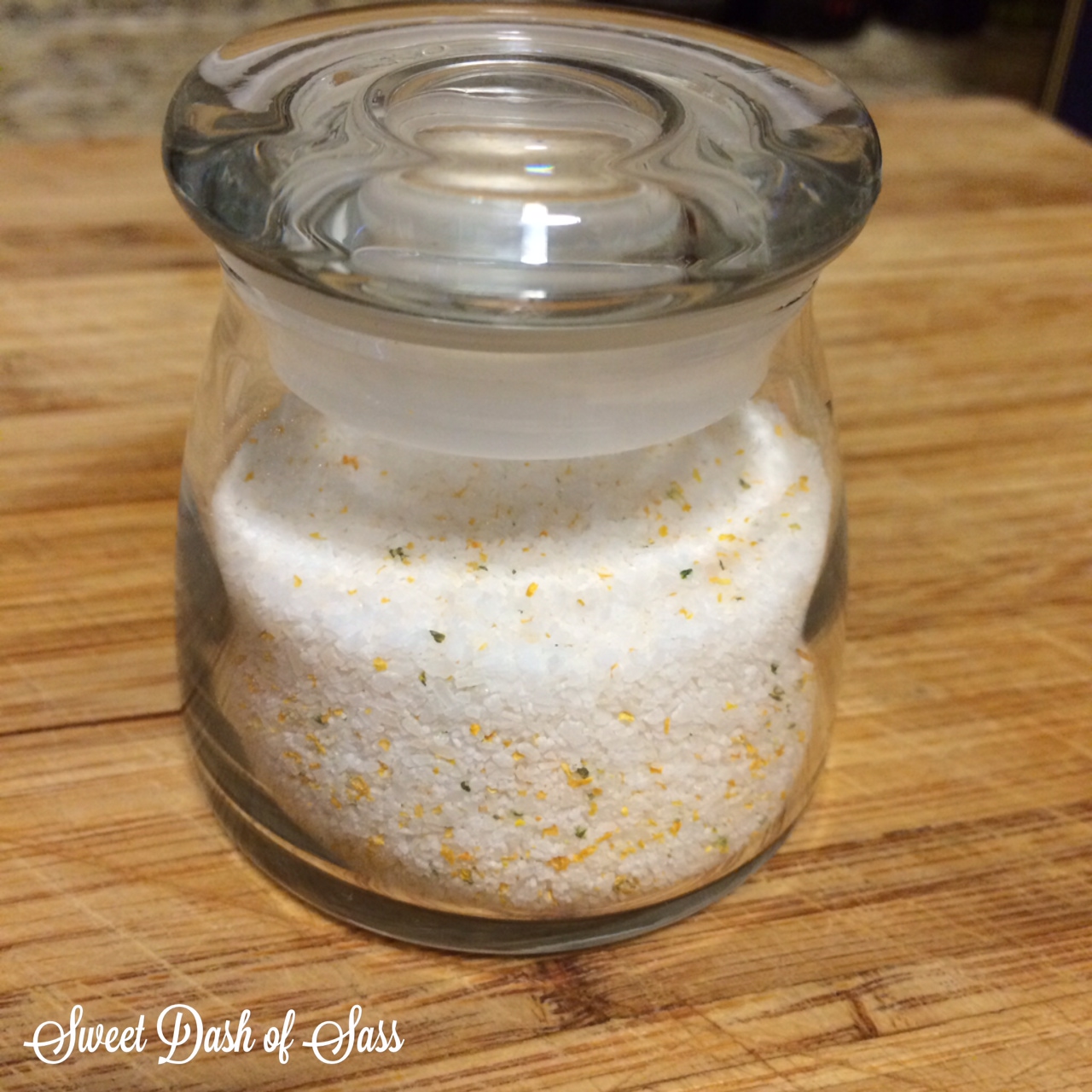 ————————————————————————————————————-
LIKE me on Facebook: Sweet Dash of Sass CLICK LINK —> Sweet Dash of Sass
Follow me on Instagram @SweetDashofSass
Follow me on Twitter @SweetDashofSass
————————————————————————————————————-