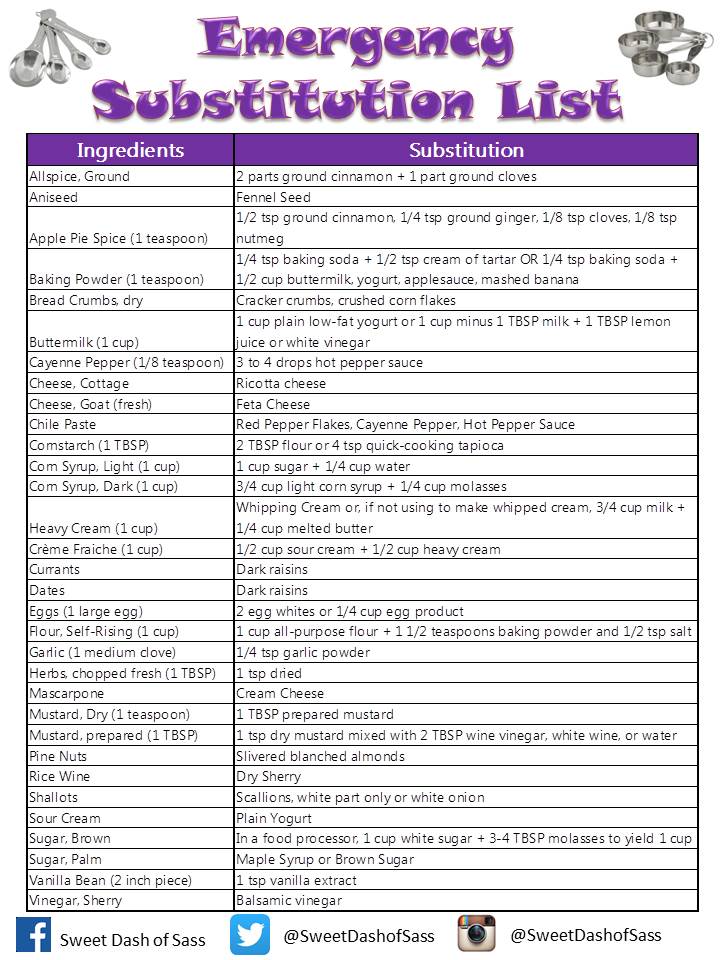 Have you ever found yourself all ready to bake/cook in the kitchen and you realize you are missing a key ingredient?   The last thing you feel like doing is running to the store.
That's when emergency substitutions come in handy.  I put together a few substitution ideas that you could use.  If you click on the link below, you can download a PDF version of this document.  Feel free to print a copy.  You can even keep a copy taped to the inside of one of your kitchen cupboards to reference at all times.
ENJOY!
Click here to download a PDF version of Emergency Substitution List!

————————————————————————————————————
LIKE me on Facebook: Sweet Dash of Sass CLICK LINK —> Sweet Dash of Sass
Follow me on Instagram @SweetDashofSass
Follow me on Twitter @SweetDashofSass
————————————————————————————————————