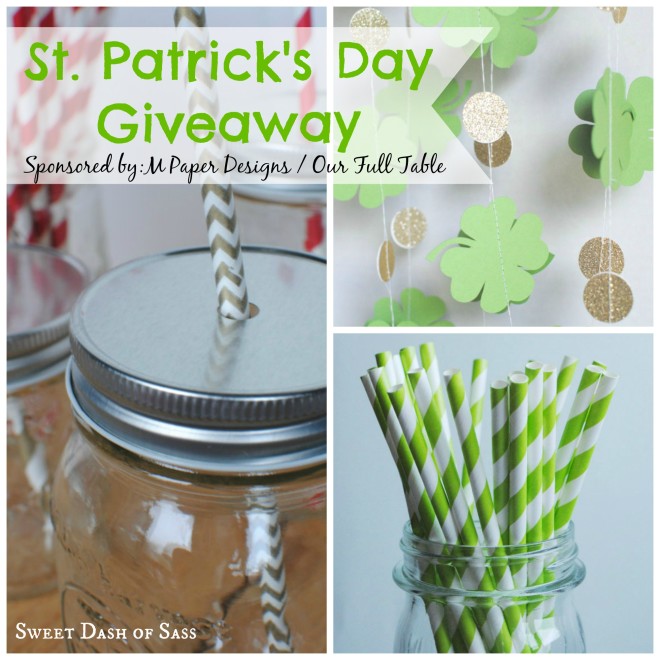 March is a very special month for me for several reasons!  Six years ago, my husband and I had our first date on March 6th and on March 16th, we will be celebrating our 2nd wedding anniversary!  I already have my "cotton" gift picked out for him too!
Sweet Dash of Sass is close to surpassing 3,000 followers on Facebook!  To celebrate, thought it would be perfect to have another giveaway!
A Special THANK YOU to Ashley from Our Full Table – she is the sponsor of this giveaway!  Not only does she have some tasty recipe ideas, she also has some other DIY project ideas, baby and parenting tips!  Highly recommend checking her out on Facebook, Twitter, Pinterest, or Instagram.  She also has her own Etsy shop M Paper Designs with Custom Handmade Party Decor!
Enter below to Win — Special Bonus Entry Options too!
Giveaway Includes:
St. Patrick's Day Shamrock Garland – 9 ft.
(1) 25 pack Lime Striped Straws
(1) Mason Jar Lid with Straw Opening
DEADLINE — 3/5/2015 at Midnight!
Good luck to all of you and thank you!