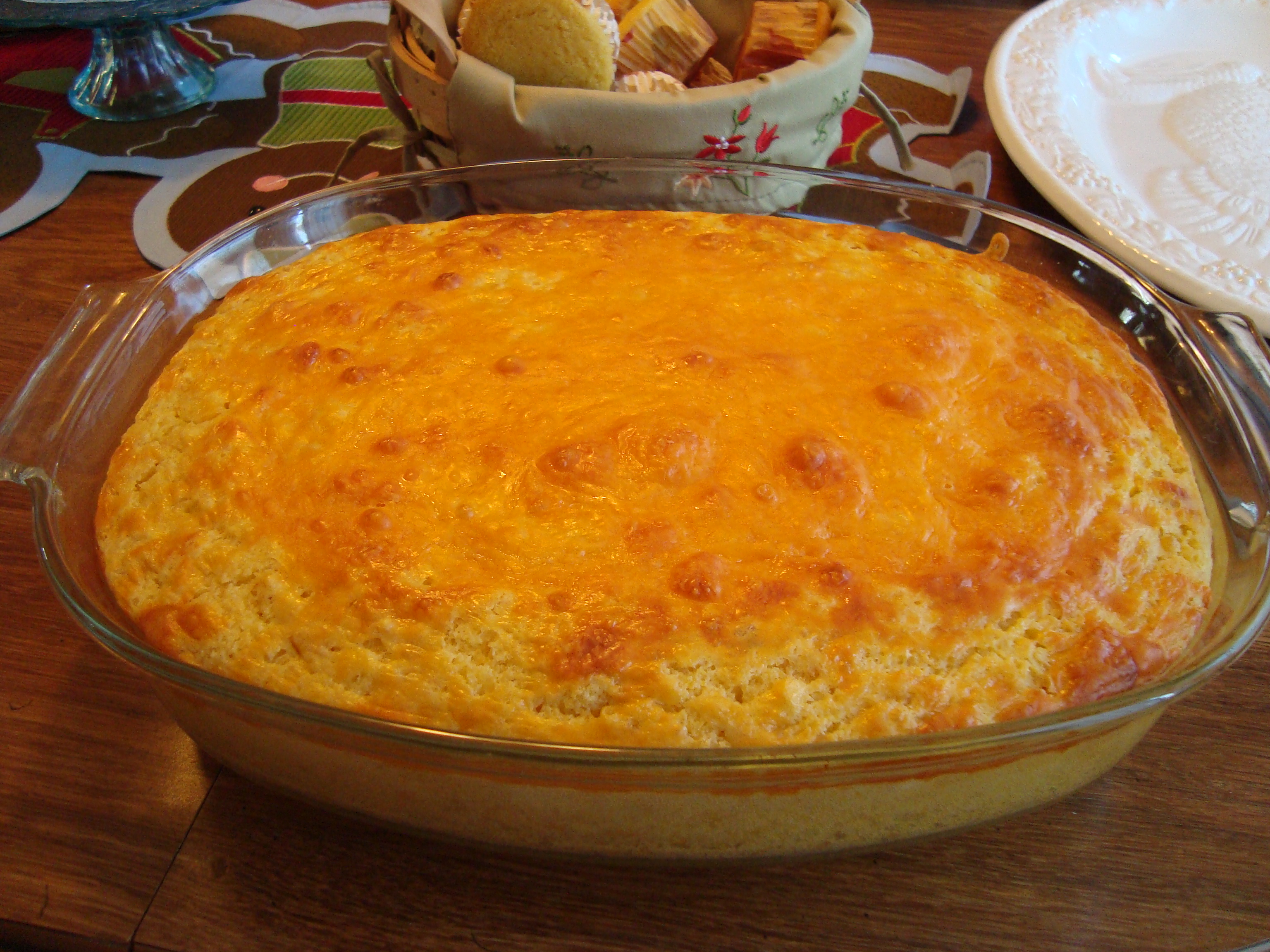 Corn Casserole
Ingredients
1 can corn, drained (14.5 oz)
1 can creamed corn (14.75 oz)
1 c. sour cream
2 eggs
⅓ c. melted butter
1 pkg. Jiffy Corn Muffin Mix
3 TBSP sugar
1 c. shredded cheddar cheese
Instructions
Mix all ingredients together except for the cheddar cheese.
Place into a casserole dish.
Top with cheese.
Bake uncovered for 45 minutes in 350 degree oven.
Tip #1: 
Recipe was doubled in picture shown.  If doubling recipe, recommended cooking time should increase to close to an hour.
Tip #2:  Picture doesn't do justice!  The flavor is fabulous and your family/guests will instantly rave!
Fun Memory —  I first made this recipe for Thanksgiving, 2007.  It was my first Thanksgiving that I hosted at my new house.  It was an instant hit and has been highly requested every Thanksgiving since!