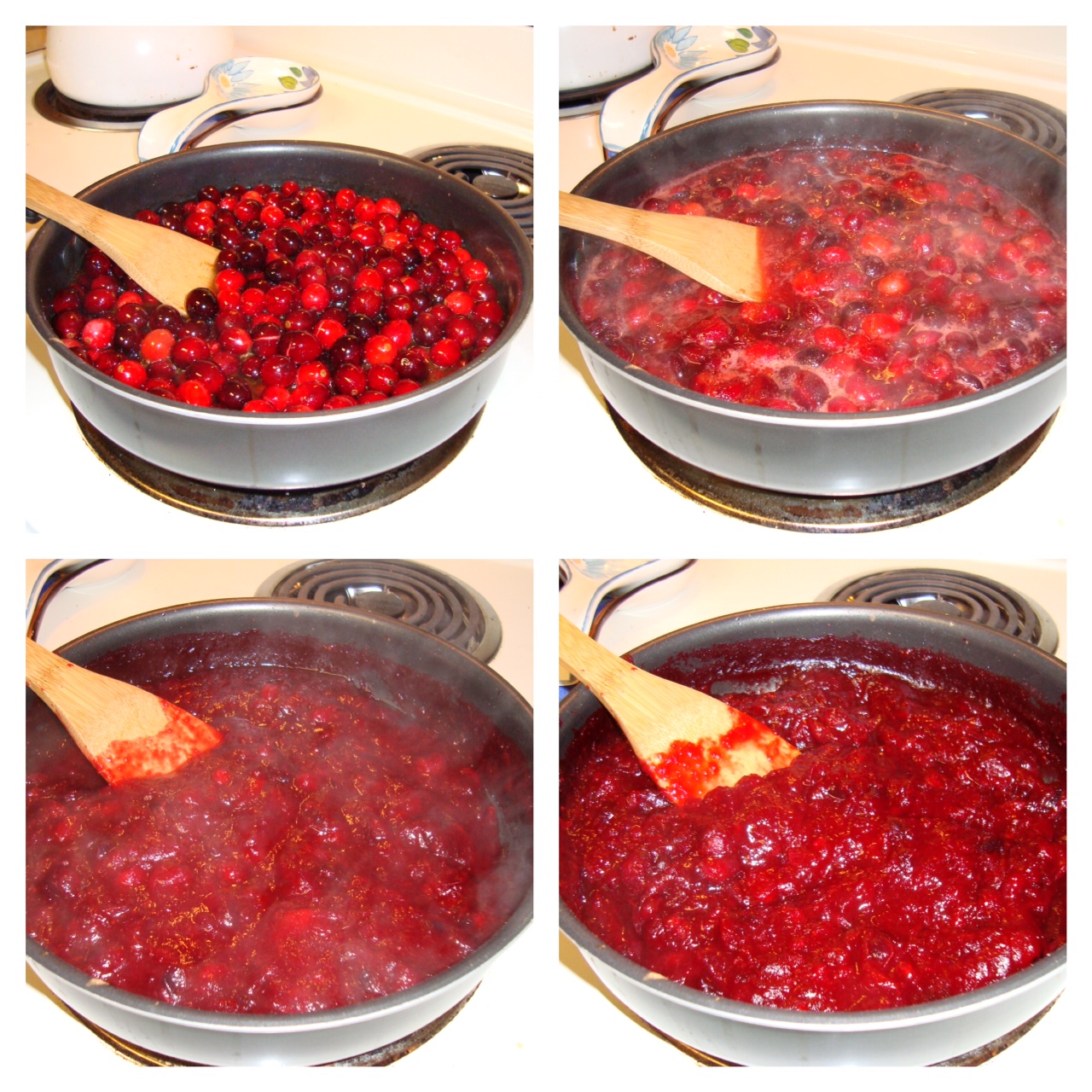 Cranberry Sauce
Author:
Sweet Dash of Sass
Ingredients
1 cup sugar
1 cinnamon stick
2 tsp. finely chopped fresh ginger
2 tsp. grated orange peel
¼ tsp salt
⅛ tsp. ground cloves
One (12 oz) bag fresh cranberries
Instructions
In a medium saucepan; combine 1 cup water with the sugar, cinnamon stick, fresh ginger, orange peel, salt, and cloves.
Cook over medium heat, stirring constantly until sugar is dissolved.
Stir in cranberries and bring to a boil, then lower the heat and simmer, stirring, until slightly thickened, about 8-9 minutes.
Transfer the mixture to a bowl and remove the cinnamon stick. Let cool.
Makes 2 1/2 cups.
Tip #1:  Can be made in advance– refrigerate up to 2 weeks in an airtight container
Tip #2:  Have leftovers that you don't know what to do with?  Mix a spoonful or two with some mayo to make a fabulous cranberry mayo.  Tastes great on those leftover Turkey sandwiches on Thanksgiving!
Fun Memory:  Pretty much most of my life, I have not been a fan of cranberry sauce.  Every Thanksgiving, I would pass on the typical "canned" stuff.  In 2007, I hosted my first Thanksgiving at my new place for all my family.  I wanted to make everything from scratch, including cranberry sauce.  I didn't think I would like this at all.  I had so many complements on the cranberry sauce that year.  I personally thought it was excellent too!!!  Not only was it simple to make (even for beginner cooks),  but the fact it was something that I could make in advance from the "crazy day of cooking" was a huge perk for me.