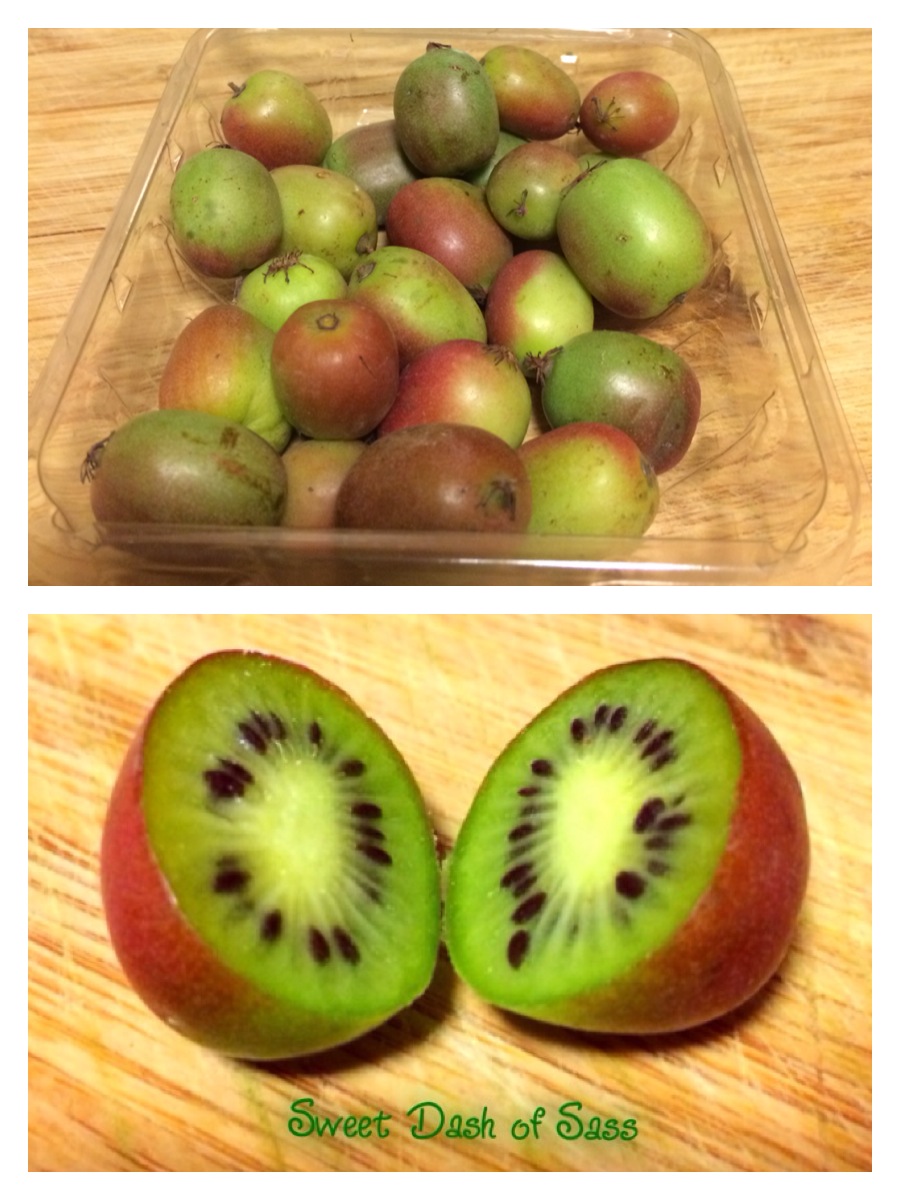 In my recent 'Farm Fresh to You' delivery, I happened to receive a container of Kiwi Berries.  I was really excited about this surprise, as I have never tried them before!  I have to admit, I even asked myself:  What is a kiwi berry?  I thought I would share some of my findings with you.
Kiwi berries are said to be the "cousin" to Kiwis.  They are fuzz-free and the size of a grape!  Unlike a kiwi, you do not need to peel the kiwi berry.
Did you know a Kiwi Berry is considered a Super-Fruit?  I did not!
One kiwi berry has 5x the Vitamin C content of an orange and 2x the amount of Vitamin E as an avocado.  It also contains 20 nutrients (from folic acid to antioxidants to fiber) that are said to reduce the risk of cardiovascular disease and cancer.
How do I know if my kiwi berries are ripe?
They will turn a dark green color and feel slighly soft to touch.  They are not ready to eat until they look slightly wrinkled and soft.  You can ripen kiwi berries at room temperature.  Once they are ripe, you can store in fridge for up to two weeks.  However, they are best eaten at room temperature.
When you cut one open, they literally look like a baby kiwi.  The flavor – absolutely delicious.  It's literally like eating a kiwi in a grape form.  I looked online and there were several recipes that used kiwi berries such as in salads, salsas, and even desserts.  However, I just enjoyed my kiwi berries just as they were.
Thank you 'Farm Fresh to You' for turning me into a fan of Kiwi Berries!!