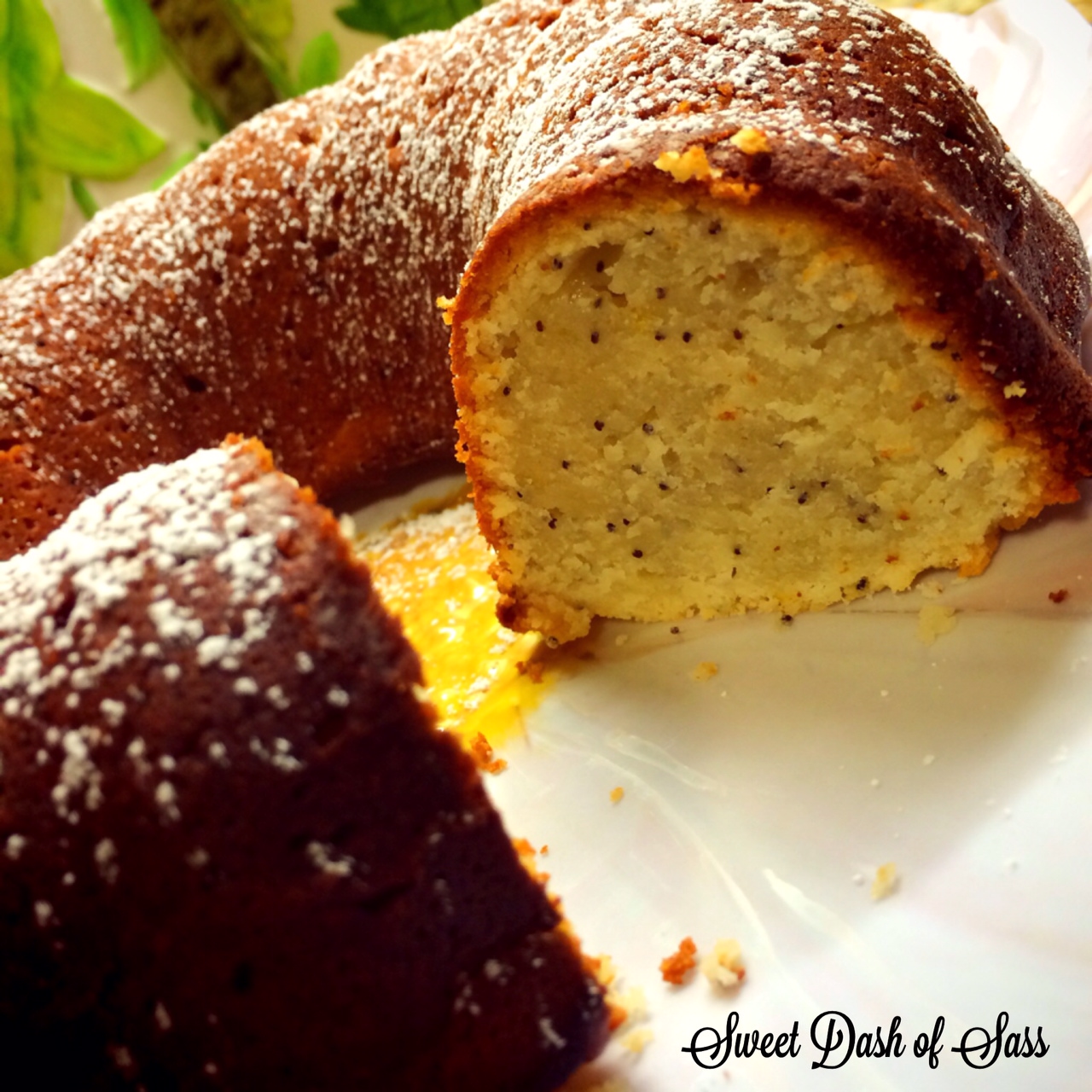 This week, my neighbor gave me several Meyer Lemons from his friends tree.  I was super excited to make some new "sweet" recipes with these lemons.  This was the first lemon recipe that I made with them.  It was super delicious and had tons of flavor!  I dusted with powdered sugar for the picture, but it also tastes great with a powdered sugar glaze.  This was recipe was adapted from Alaska from Scratch.
I have plenty more lemons to make some more recipes with.  I'm definitely open to any recommendations; feel free to comment any recipe recommendations.  I know for sure I'll be making some mint lemonade this weekend!  Can't wait.
Meyer Lemon & Poppyseed Cake
Author:
Sweet Dash of Sass
Ingredients
1 cup butter, softened
1-3/4 cups sugar
2 eggs
1 cup plain Greek Yogurt
½ teaspoon vanilla
Zest from 2 Meyer Lemons
1 tablespoon poppyseeds
½ cup Meyer Lemon Juice (for me, it was exactly the juice from 2 Meyer Lemons)
2 cups flour
1 teaspoon baking powder
¼ teaspoon salt
Instructions
Pre-heat oven to 350 degrees. Grease and flour a standard Bundt pan.
In a large bowl or stand mixer, cream together butter and sugar until light and fluffy. Add eggs and mix well, followed by the Greek Yogurt, vanilla, lemon zest, and poppyseeds.
Add salt and baking powder to the wet mixture and fully incorporate. Slowly add in flour, with mixer on low, in three batches, alternating with the Meyer Lemon juice (flour, juice, flour, juice) until it all comes together.
Spread the batter into the prepared Bundt pan. Bake 60-65 minutes or until golden and toothpick comes out clean. Allow the cake to fully cool in the bundt pan.
To turn out the cake from bundt pan, place serving dish on top of bundt pan and flip pan upside down. If it doesn't fully pop out easily, slightly tap the top of the bundt pan to help loosen cake.
Store cake covered at room temperature. Before you are ready to serve, dust cake with powdered sugar. Place a small amount of powdered sugar in a small sifter; tap to dust over cake.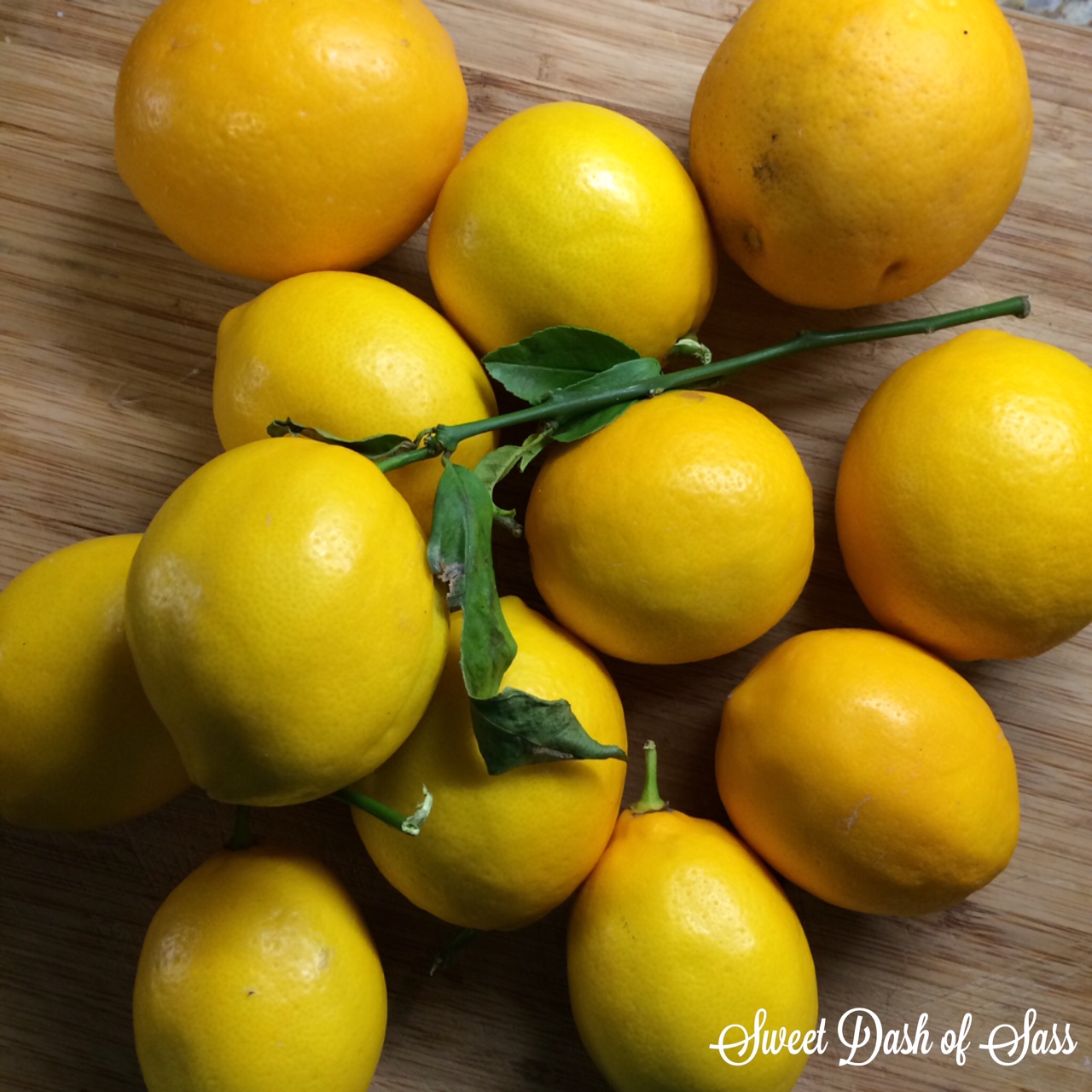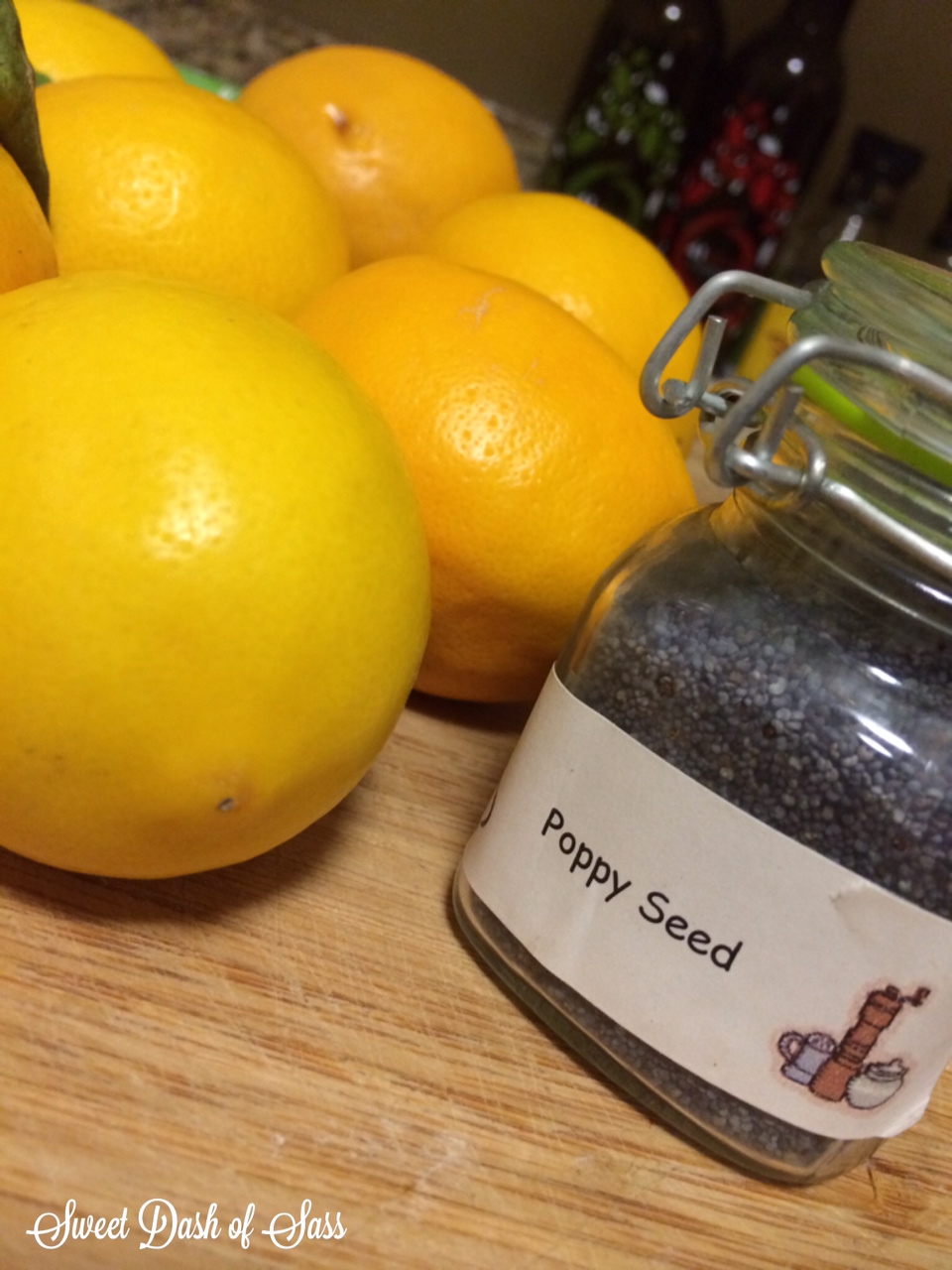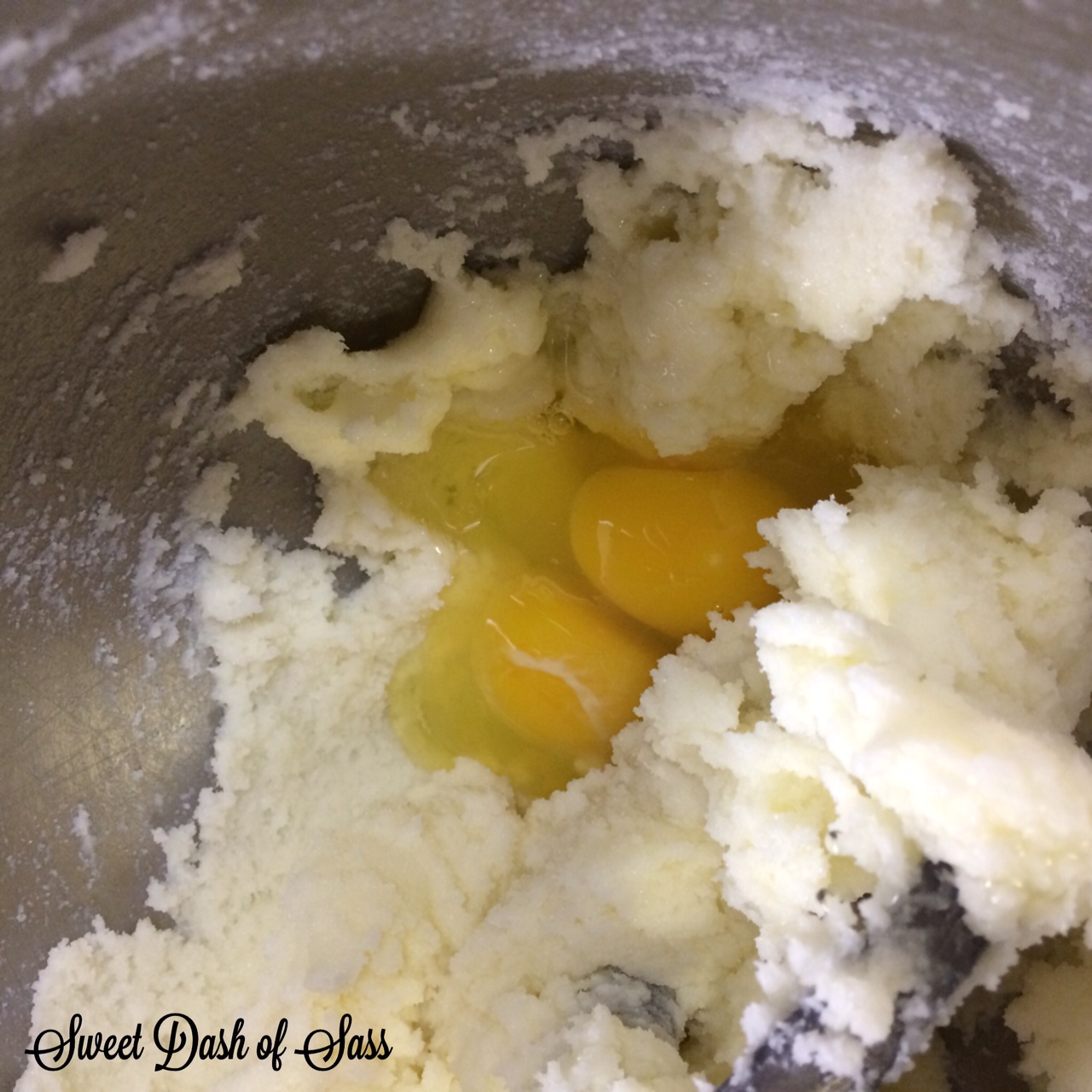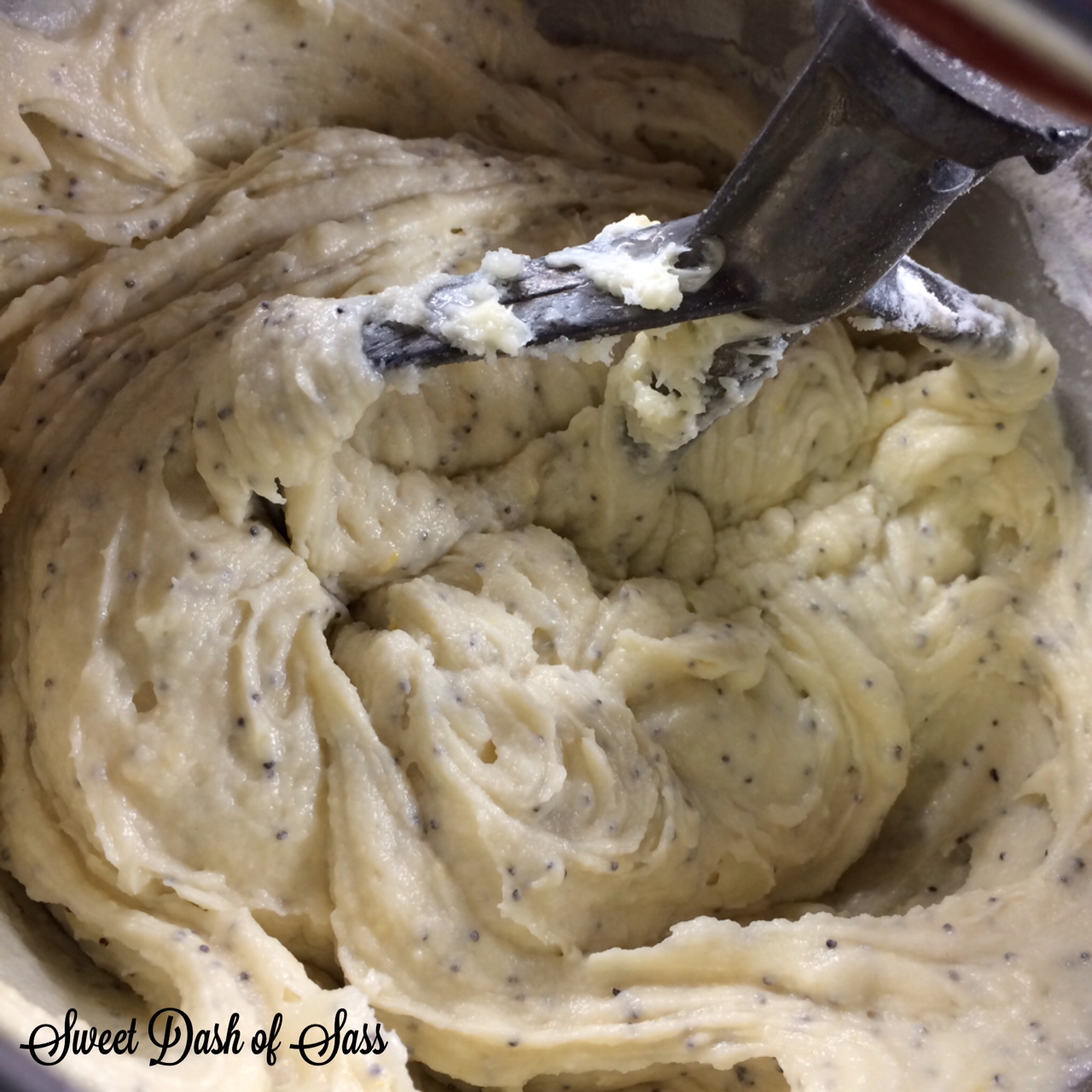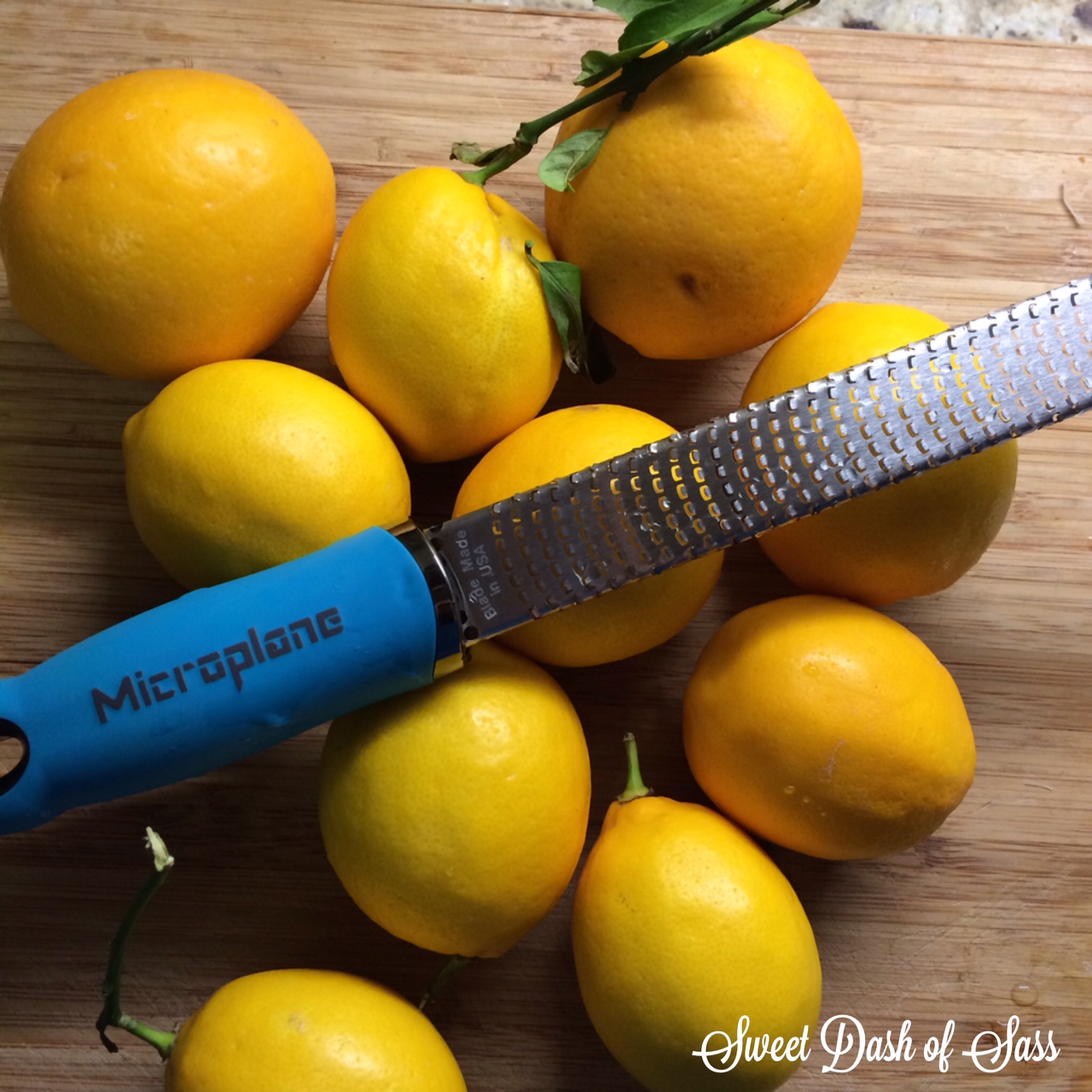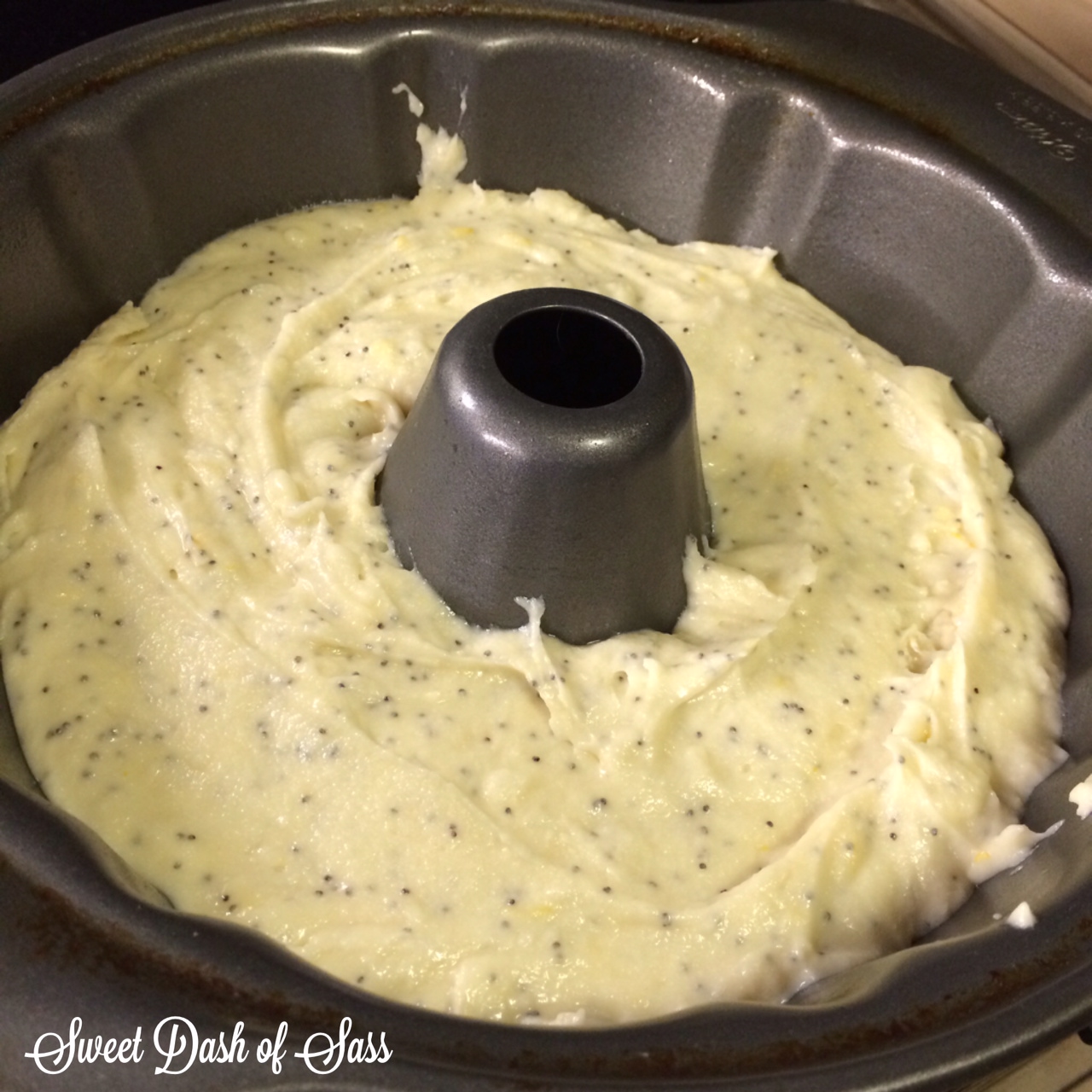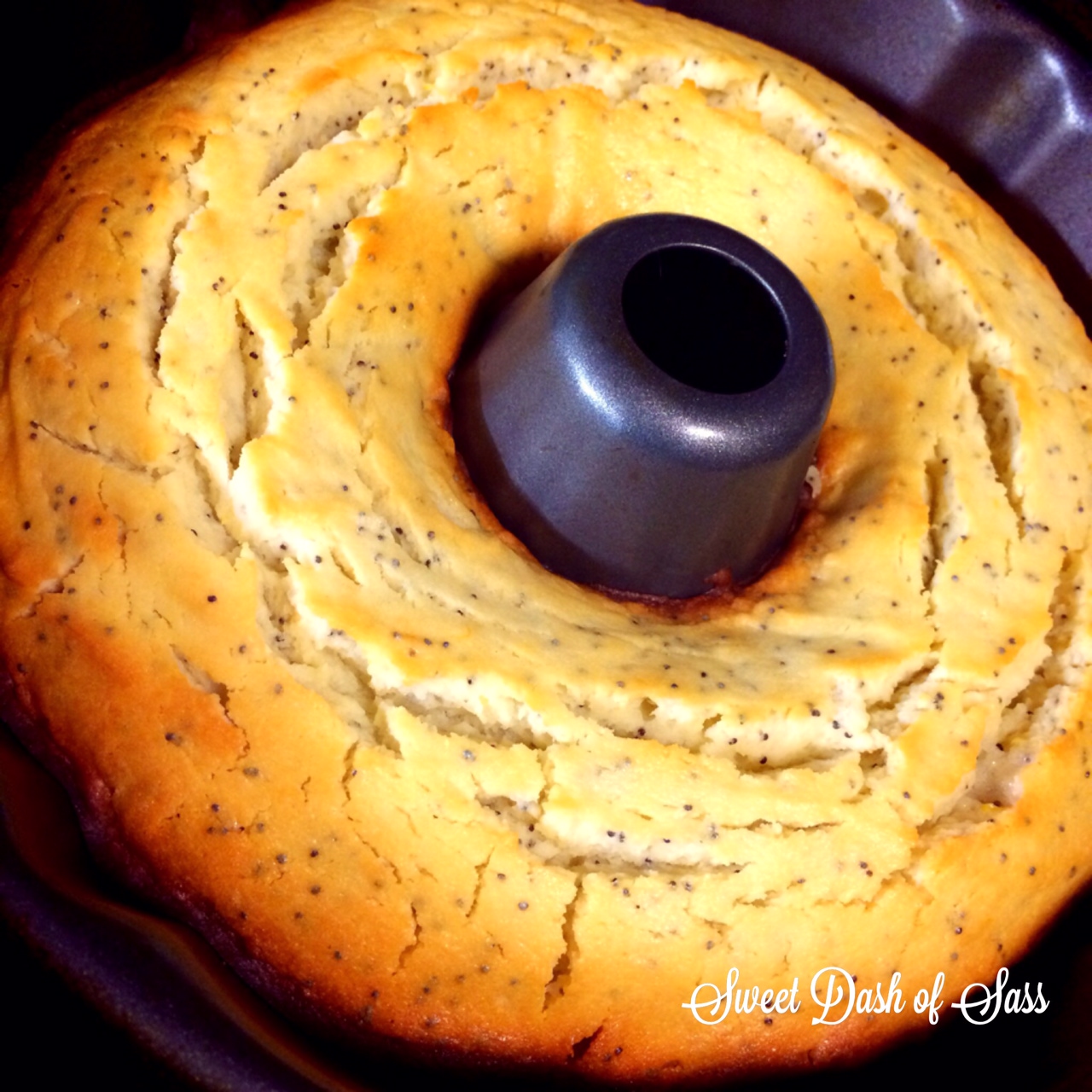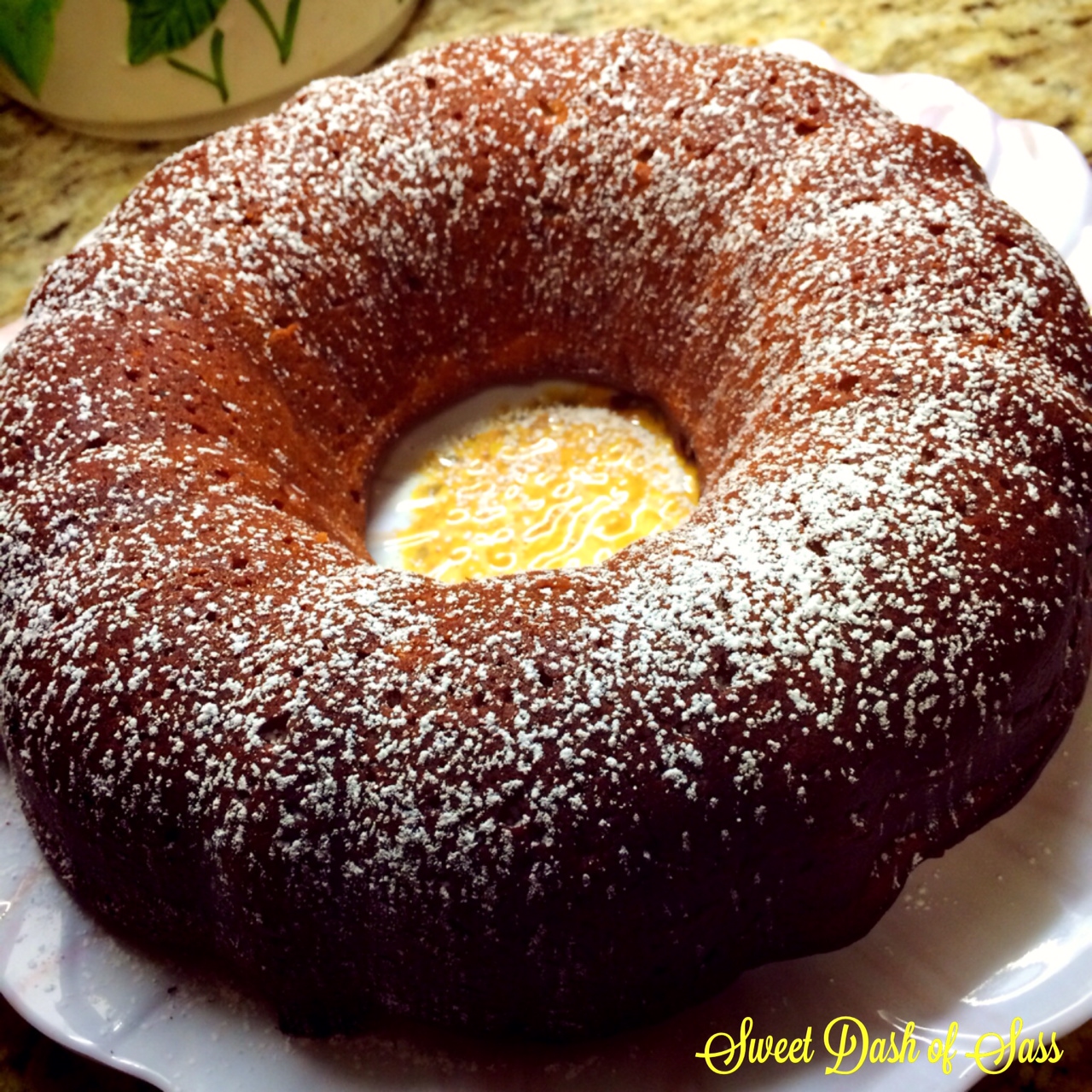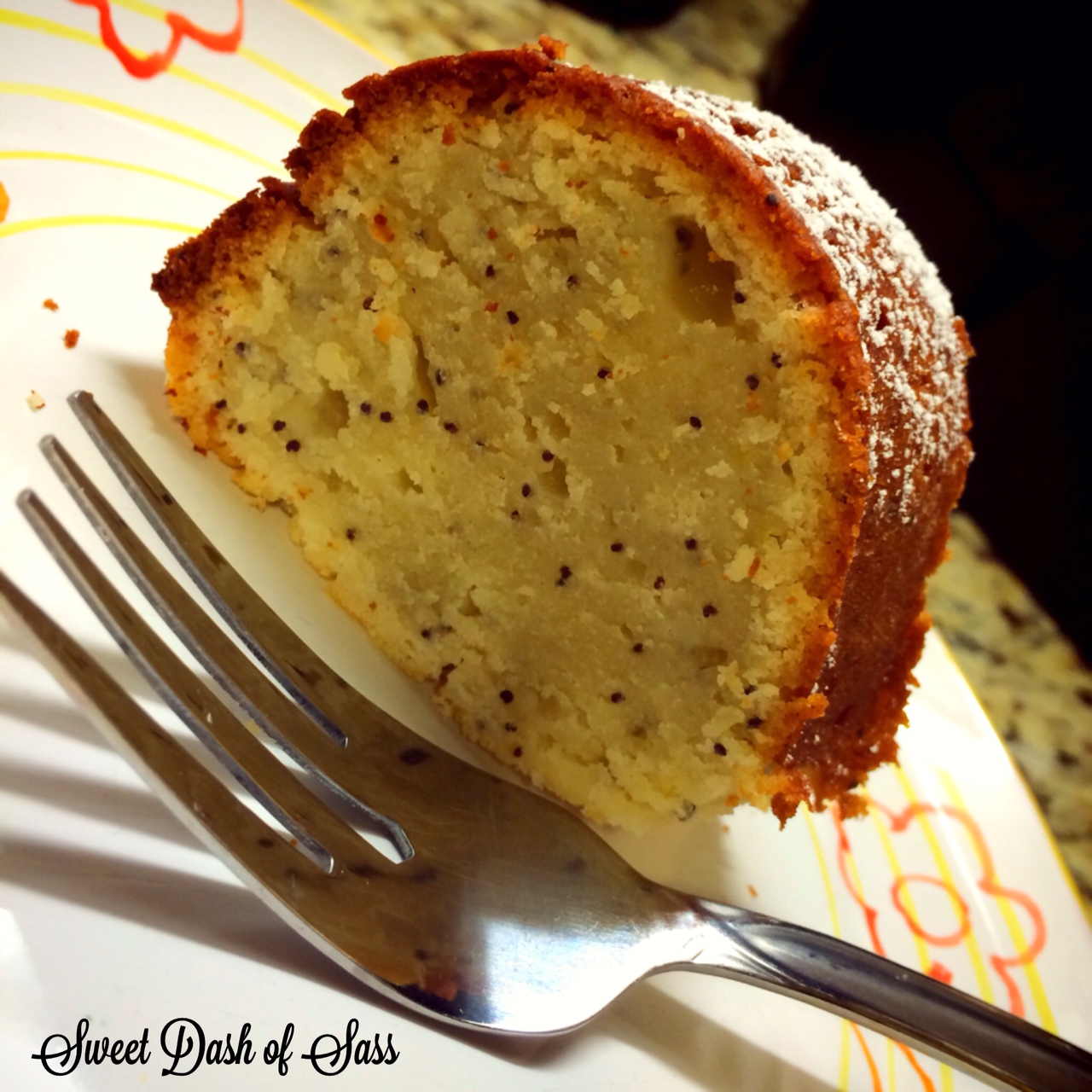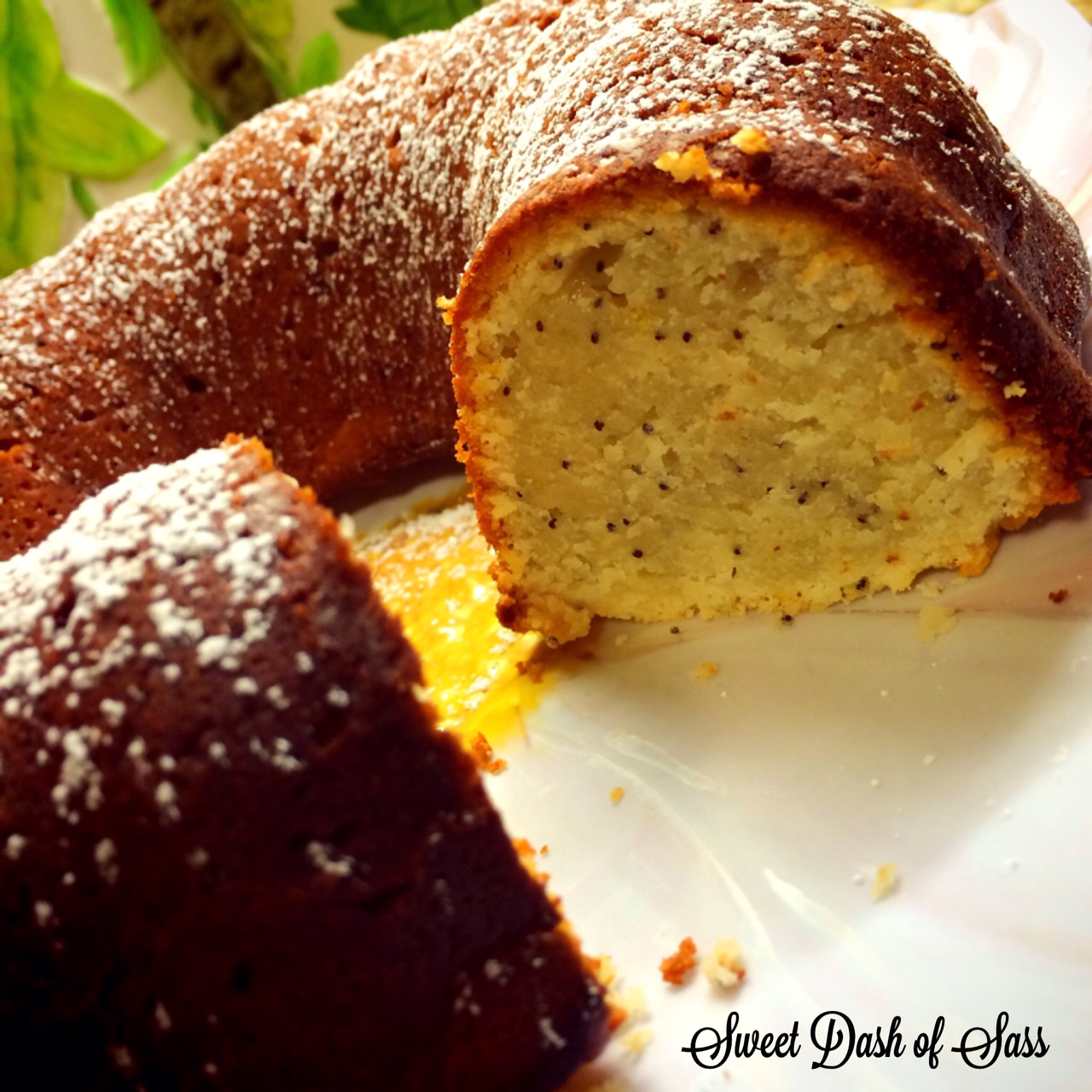 Tip #1:  Highly recommend having a microplane in your kitchen!   Not only can it zest citrus fruits easily, it also can be used to freshly grate parmesan cheese or other spices!  (Price: $14.95, but can  easily find cheaper models)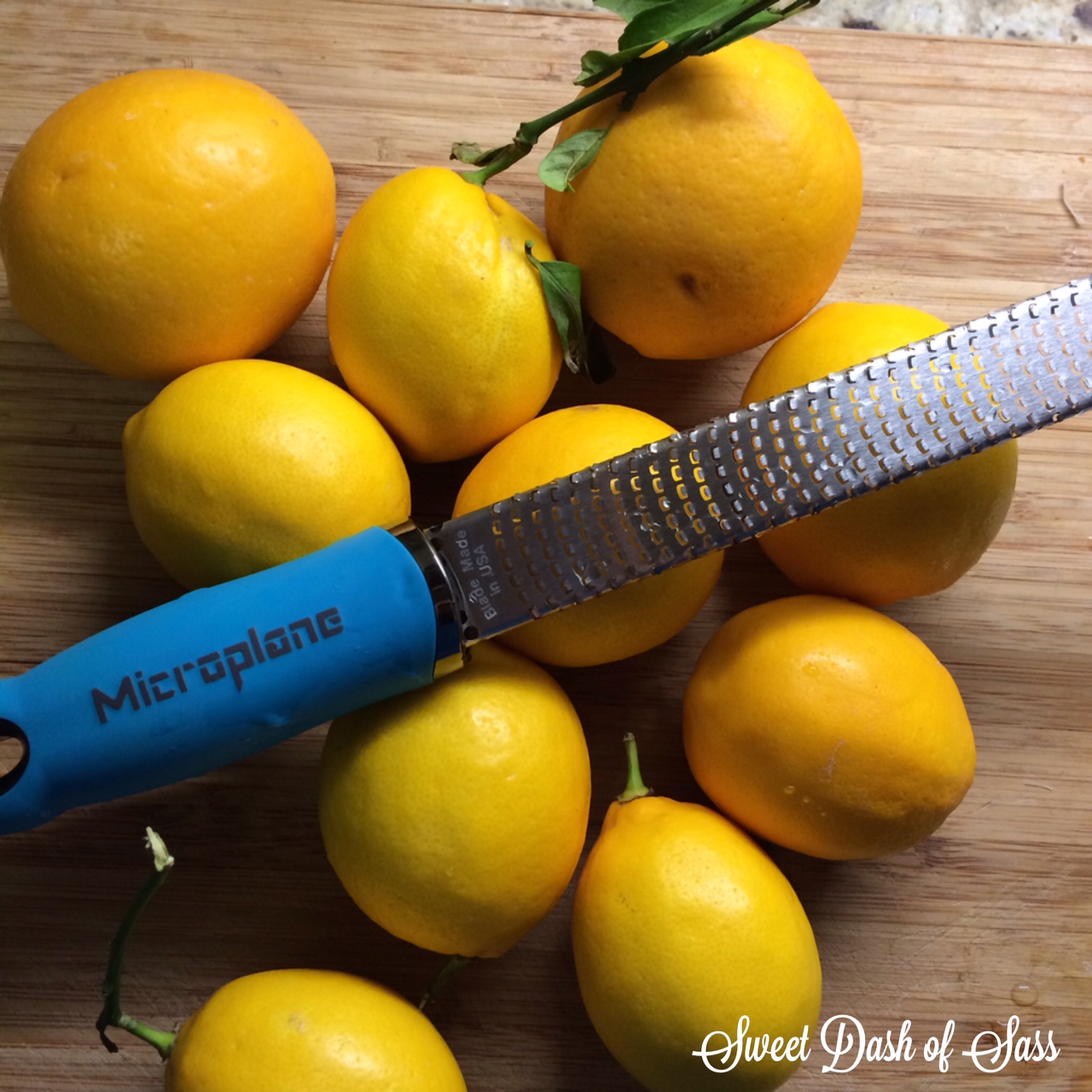 Tip #2:  Highly recommend having a Lemon Squeezer in your kitchen as well!  All you have to do is place 1/2 lemon or lime cut side down in tool.  Close handle and it will extract all the juice without the pulp or seeds!  It will extract more juice in less time!  (Price:  $10-$35, depending on which model you go with.)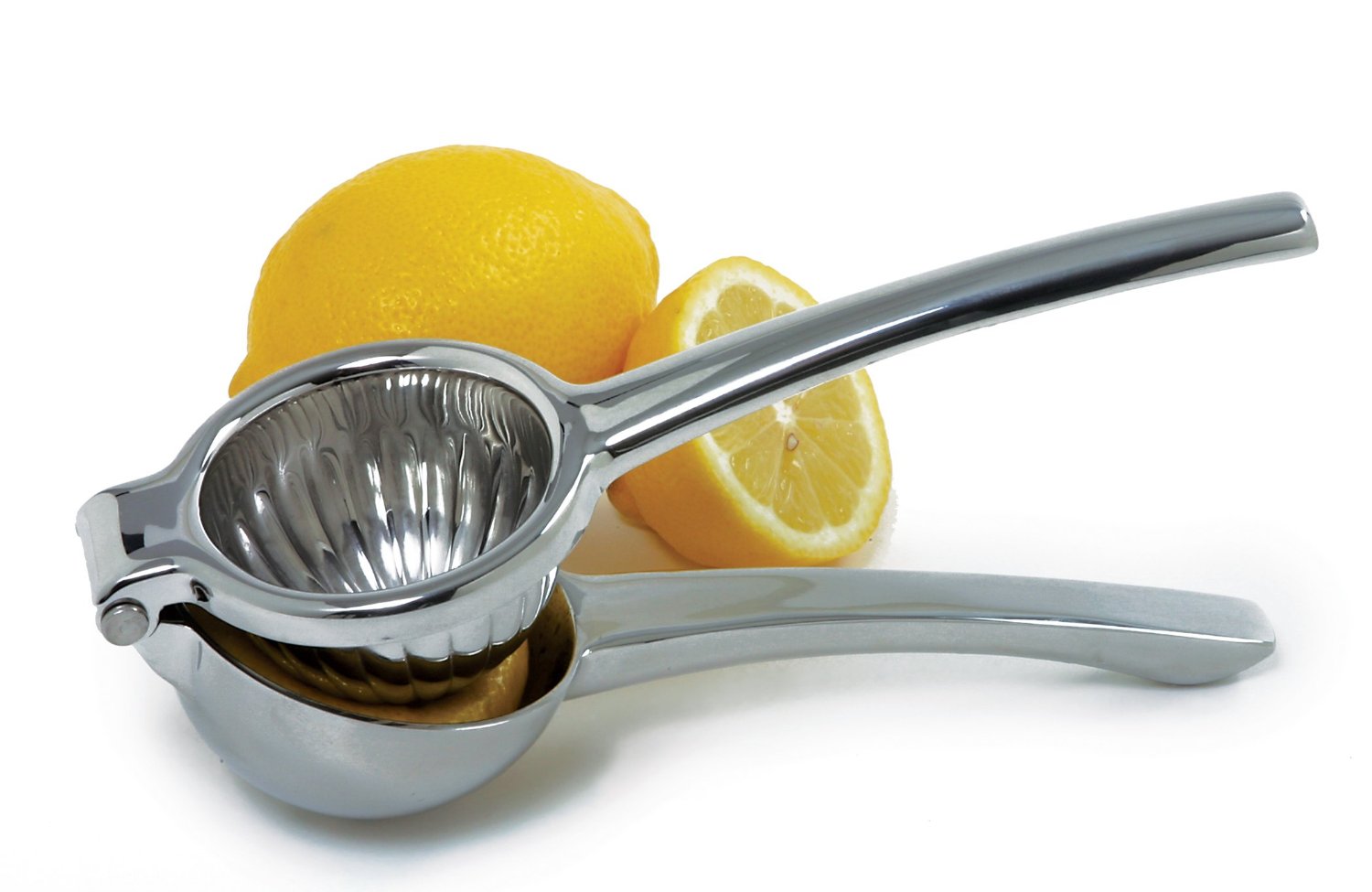 ————————————————————————————————————
LIKE me on Facebook: Sweet Dash of Sass CLICK LINK —> Sweet Dash of Sass
Follow me on Instagram @SweetDashofSass
Follow me on Twitter @SweetDashofSass
————————————————————————————————————