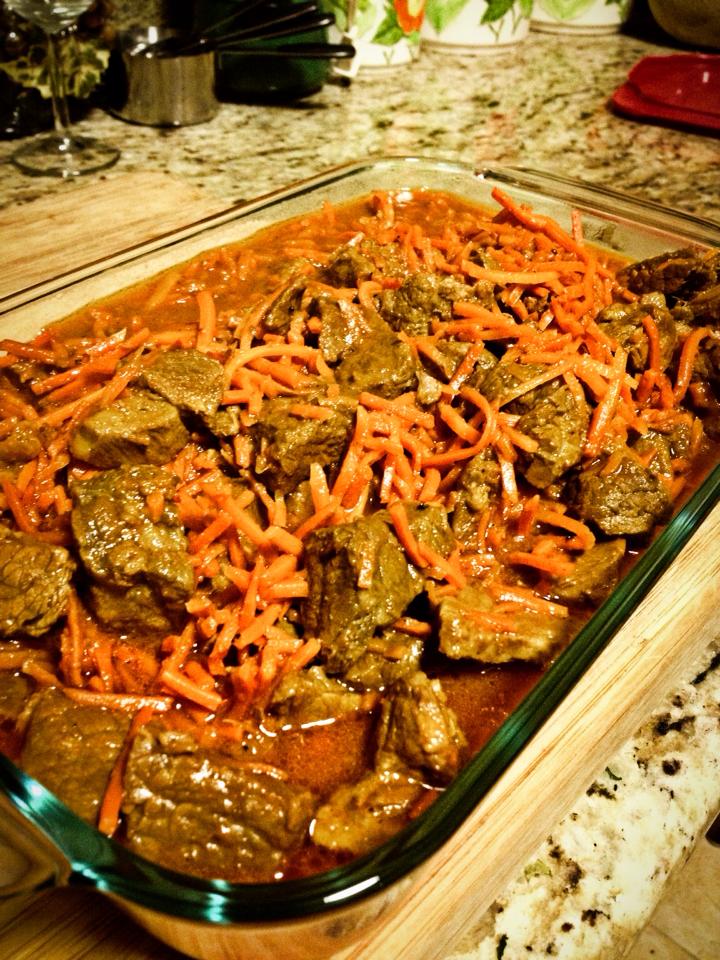 My dad has been traveling overseas a lot and usually on his return flights back to the States, he would make his connection into San Fran for a weekend visit.  I had never officially attempted a Persian dish on my own, so I was really nervous to make this for him!   However, I knew this would be something my dad would enjoy – a home cooked meal.  After getting a few tips from my mom, I ventured to the store for the ingredients, which are all pretty standard.  The outcome:  much easier than I thought it would be.  VERY GOOD!  I was impressed with myself.  Bonus points, Dad greatly enjoyed too! 
Havij = Carrot
Polo = Rice

Persian Carrot & Beef Stew (Havij Polo)
Author:
Sweet Dash of Sass
Ingredients
1-1/2 to 2 lbs cubed stew beef
2 large onions, thinly sliced
¼ cup butter
1 pound carrots, shredded (I used 2 bags of pre-shredded carrots that are sold in the Produce Section in our grocery store.)
2 tablespoons tomato paste
1 (14 oz) can beef broth
½ cup water (or additional beef broth)
½ teaspoon saffron
2 teaspoons kosher salt
¼ teaspoon pepper
Juice of 1 lemon
Instructions
In a large pan, sauté sliced onions in 2 TBSP butter until golden brown. Add cubed beef and sauté until well browned. Add tomato paste and slowly stir in beef broth, saffron, and salt/pepper. Cover and simmer gently for 1 hour.
Peel and slice carrots very thinly. In a separate pan, sauté the carrots in the remaining 2 TBSP of butter for about 5 minutes and set aside.
Add carrots and lemon juice to meat mixture after the meat has simmered. Stir until well combined. Simmer, covered, another 30 minutes.
Serve with basmati rice.
SERVES 4
Tip #1:  I highly recommend this Julienne Peeler from Pampered Chef.  It's so easy to use and I use it on carrots all the time.  It creates julienne strips with perfect texture, size, and consistency for salads or stir-frys too. You literally run the tool on the carrot with the same motion as if you were peeling it, but the outcome is perfect julienne carrots.  Cost: $10.50.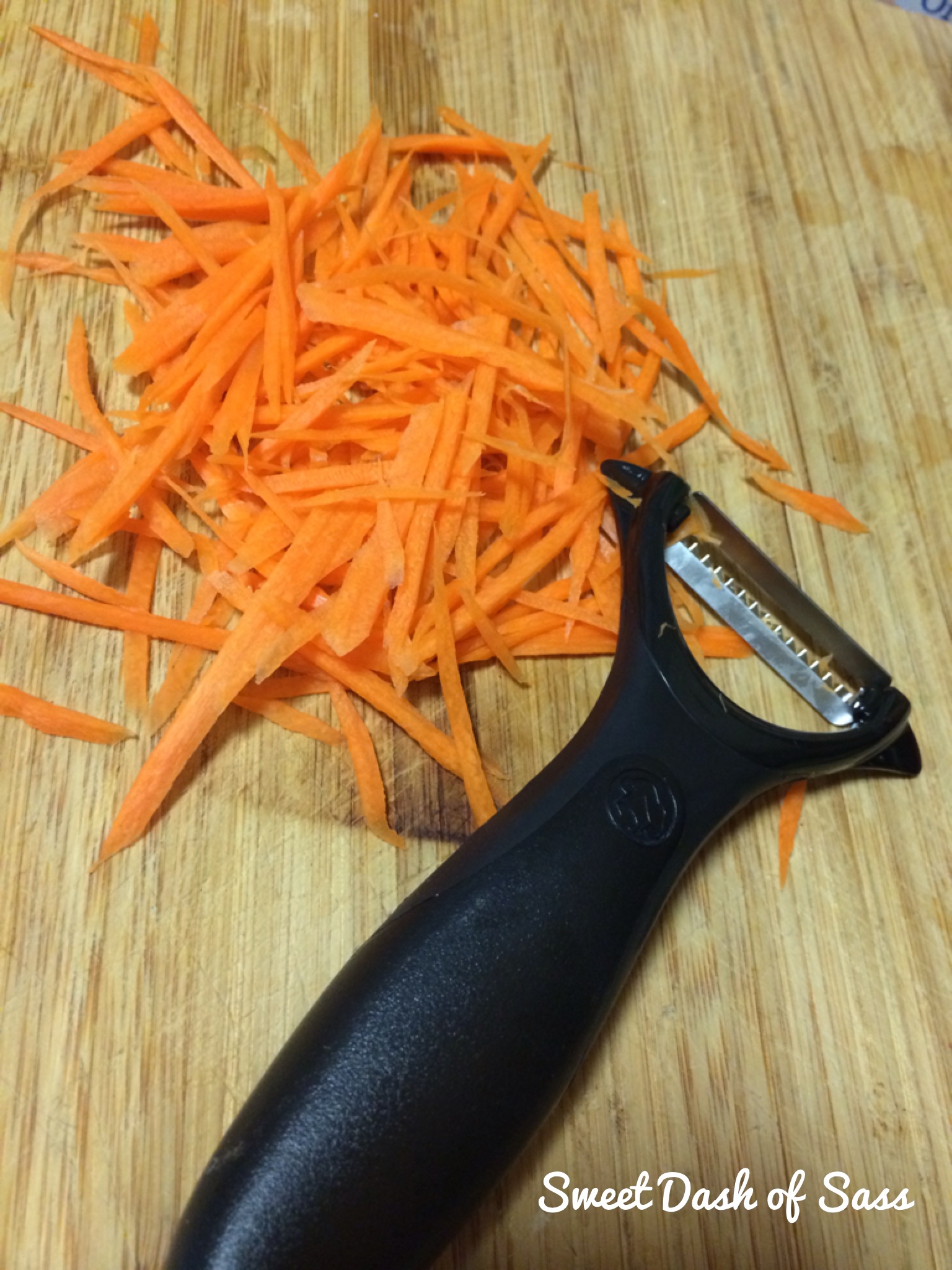 ————————————————————————————————————
LIKE me on Facebook: Sweet Dash of Sass CLICK LINK —> Sweet Dash of Sass
Follow me on Instagram @SweetDashofSass
Follow me on Twitter @SweetDashofSass
————————————————————————————————————