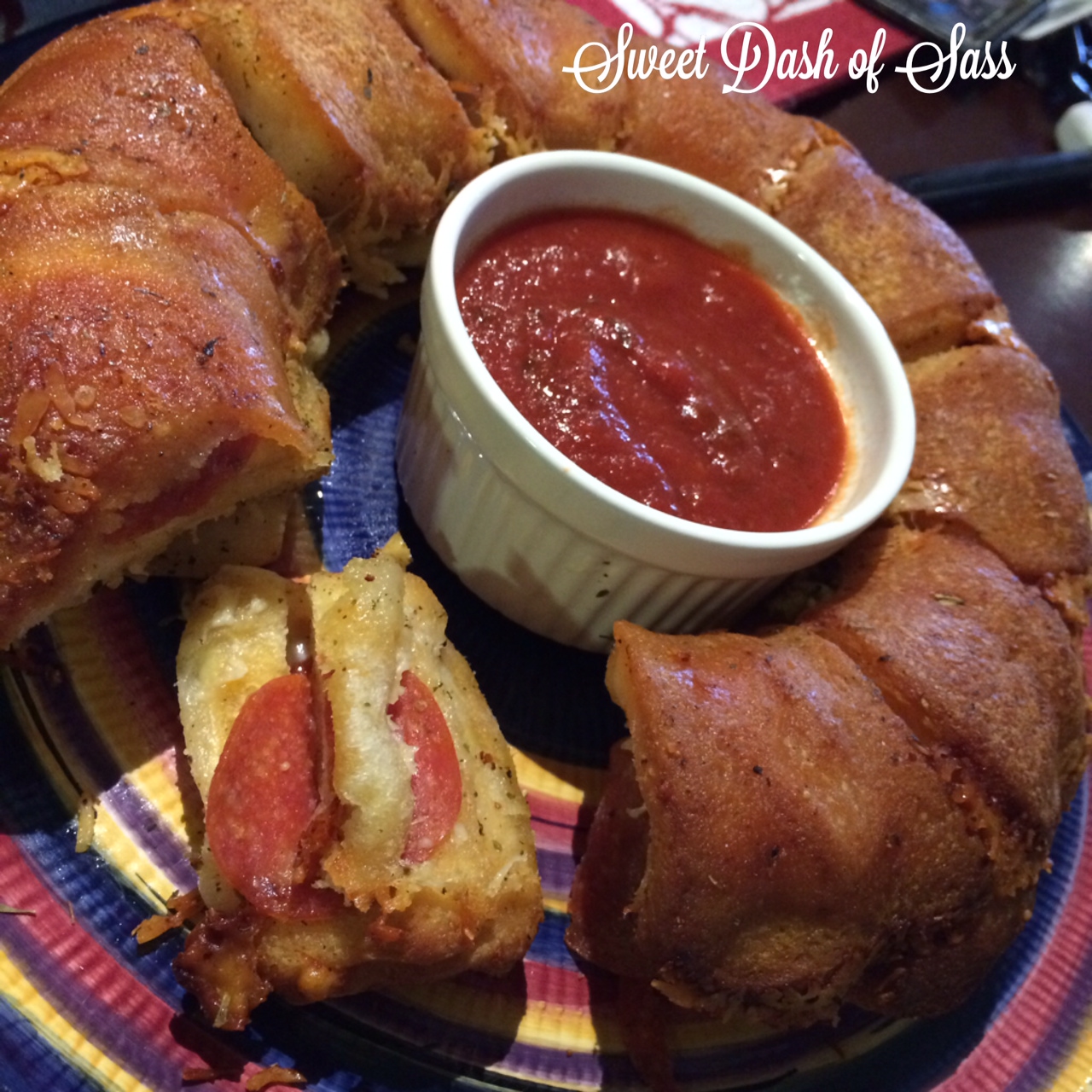 Looking for a unique and tasty appetizer to make at your next gathering?  This will be a sure hit among your guests!  It's similar to a Monkey Bread, but pulling bits of garlic bread/pepperoni goodness.  Highly recommend!
Pepperoni Ring
Author:
Sweet Dash of Sass
Ingredients
8 tablespoons butter, melted
1 teaspoon dried Italian Seasoning
½ teaspoon garlic powder
2 cans of refrigerated biscuits (each can contains 10 biscuits)
40 slices of pepperoni
8 oz mozzarella, cut into 20 pieces
¼ cup parmesan
Pizza Sauce or Marinara for dipping
Instructions
Pre-heat oven to 350 degrees.
Spray bundt pan.
In a small bowl, mix butter, garlic powder, and Italian seasoning.
Roll out biscuits into 3″ ring.
Place a piece of pepperoni in the center of the biscuit.
Add 1 piece of cheese on top of pepperoni, followed by another piece of pepperoni. Bring dough up around filling to make a ball.
Press edges to seal. Roll into a ball.
Roll into butter mixture.
Place 10 balls into the prepared bundt pan.
Sprinkle with parmesan cheese. Repeat. Pour remaining butter over top.
Bake 350 for 33-38 minutes until deep golden brown.
Cool 5 minutes. Serve with pizza sauce.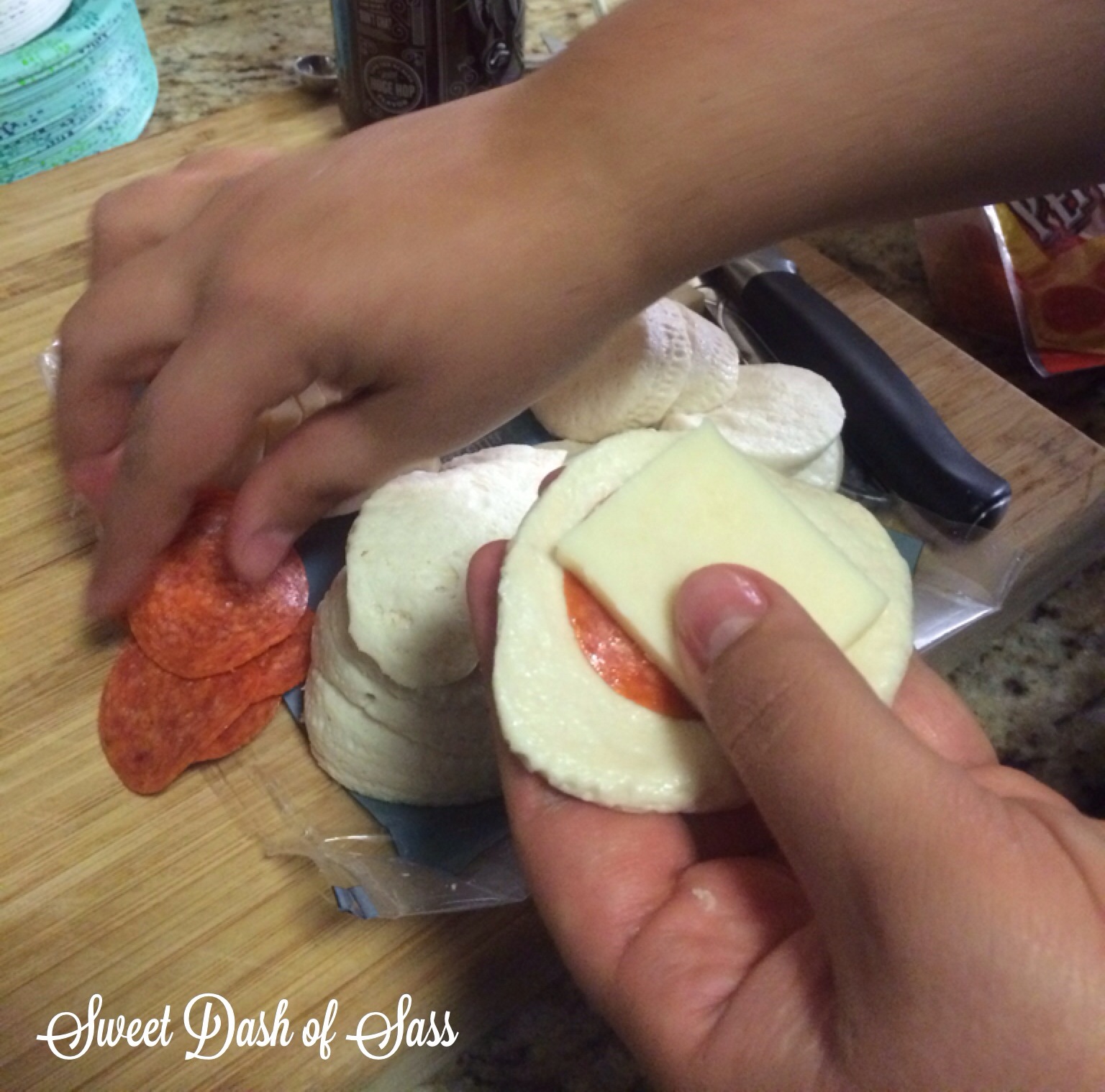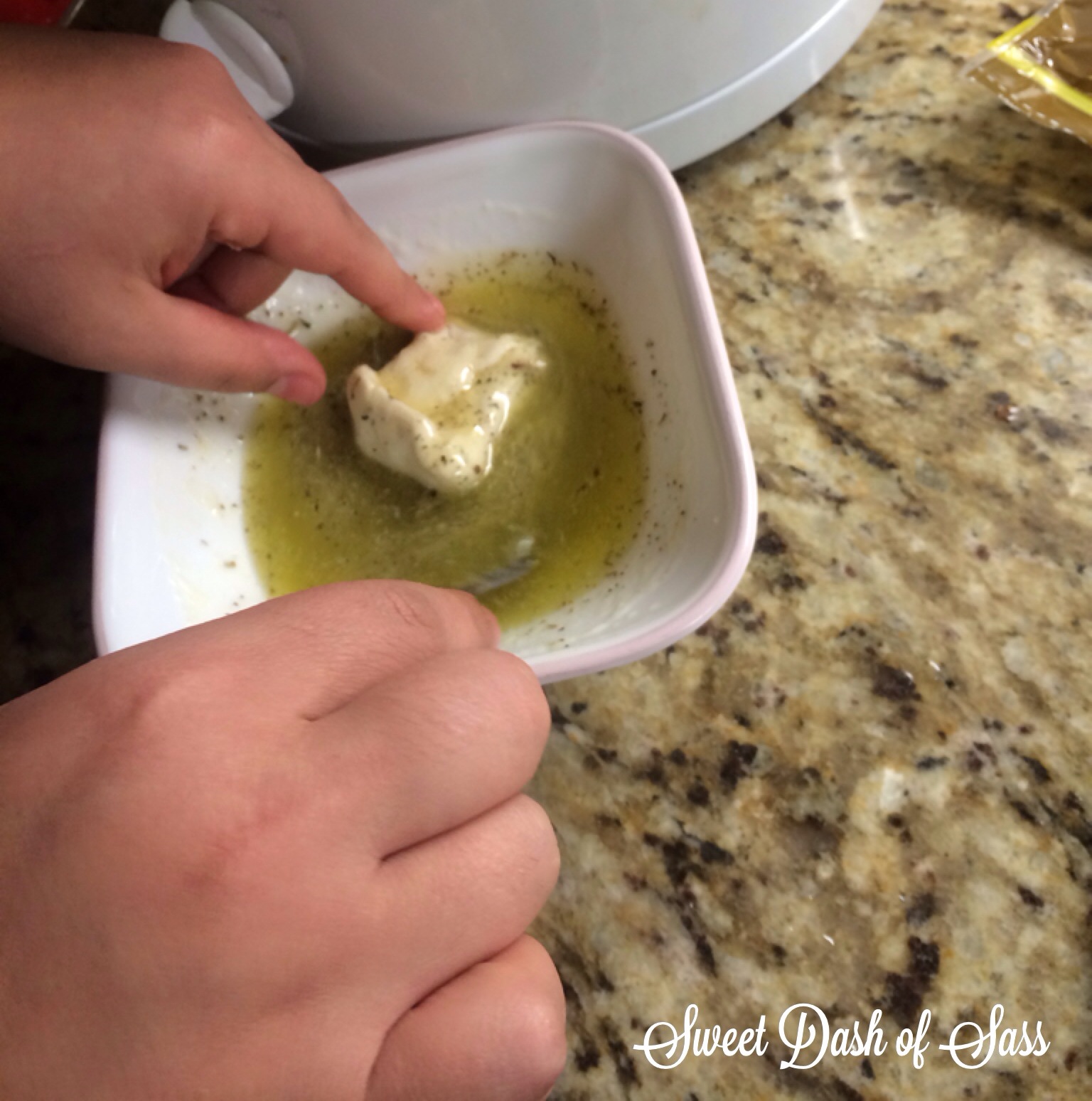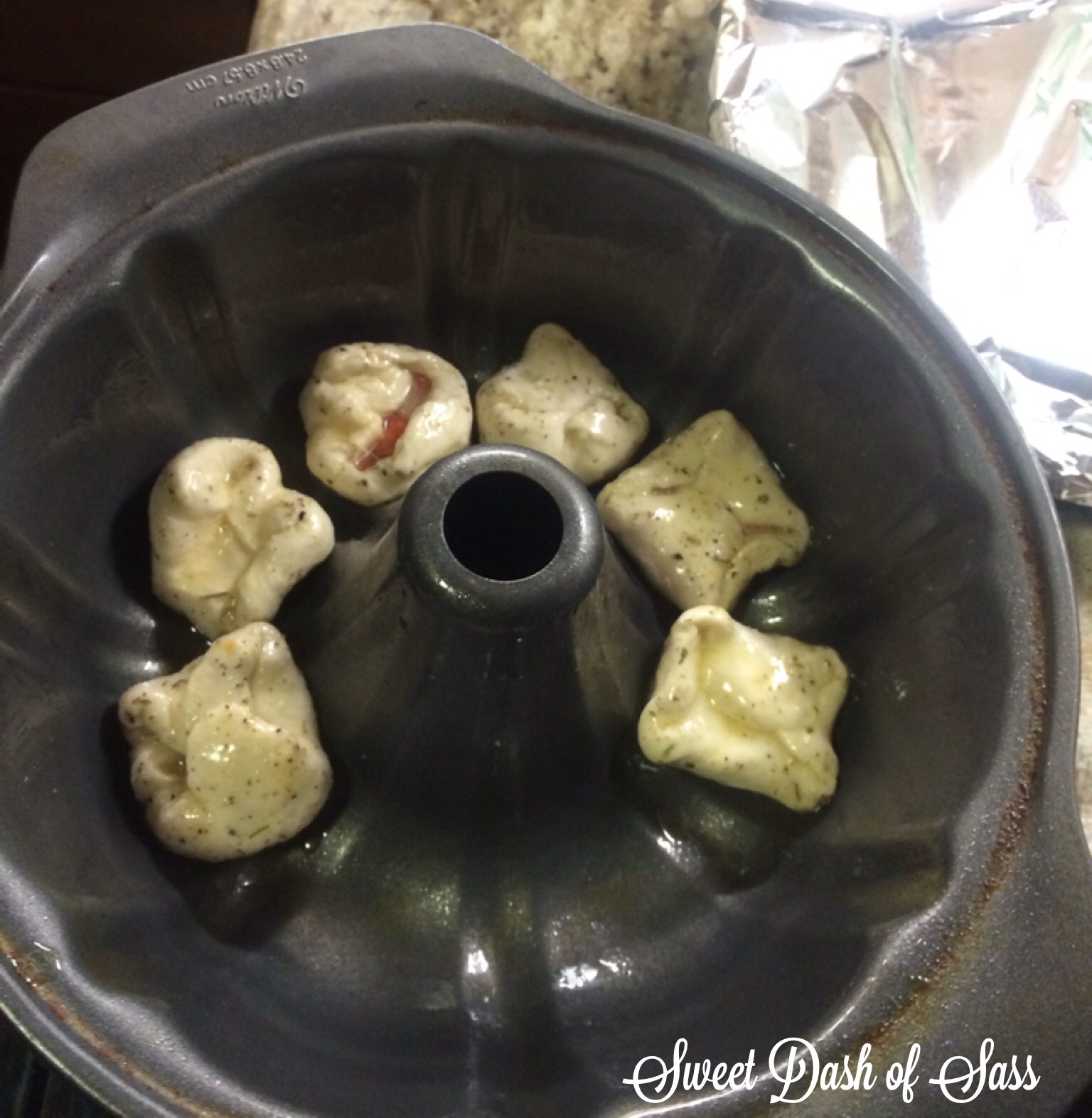 ————————————————————————————————————-
LIKE me on Facebook: Sweet Dash of Sass CLICK LINK —> Sweet Dash of Sass
Follow me on Instagram @SweetDashofSass
Follow me on Twitter @SweetDashofSass
————————————————————————————————————-