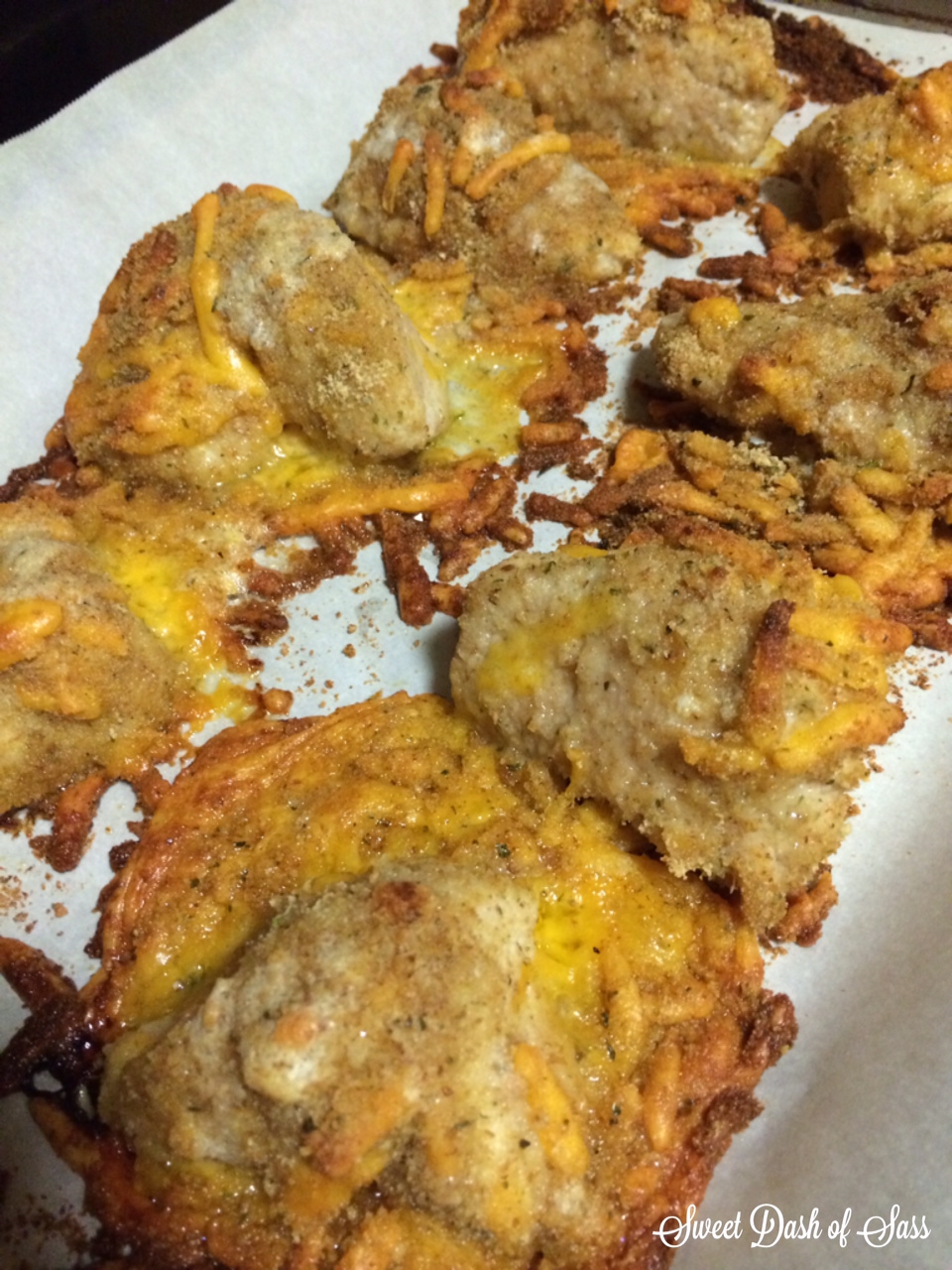 This is a quick and easy dish that I made with ingredients I already had in my house.  Just prep, dip, and then bake!  Unfortunately, I don't have very many pictures because my hands were a mess while doing my "dipping station."  Didn't want to mess or break my iPhone – haha.  Plus, the final product isn't very "pretty", but the flavor and taste is absolutely delicious.  Both my husband and I enjoyed.  The coating might have a hard time sticking to the chicken when you are dipping between all the ingredients.  Just press it all together with your hands.  Trust me…it will taste great!  You will notice in the picture below that I had a canned Three Cheese sauce.  I had never tried this before and thought I would attempt making a cheese sauce to pour over this chicken.  However, I did not care for the sauce and didn't use it in this recipe.  Chicken was good as is.  Even if it needed a sauce, I'd probably make my own next time :)
Crispy Cheddar Chicken
Author:
Sweet Dash of Sass
Ingredients
3-4 chicken breasts, boneless / skinless
⅔ cup milk
3 cups shredded cheddar cheese
2 cups Garlic & Herb Breadcrumbs
3 tablespoons butter, melted
Instructions
Preheat oven to 400 degrees. Cut each chicken breast into 2-3 pieces, depending on how big your chicken breasts are. Set up 3 bowls as your dipping station: one with milk, one with cheddar cheese, one with breadcrumbs. Dip each piece of chicken in the milk, then cheddar cheese, then breadcrumbs. (Warning: the cheese might not stick strongly on the chicken. Just use your hands to hold it together when dipping into the breadcrumbs.) Place on a parchment-lined baking sheet. Cover with foil.
Bake chicken in the oven for 25 minutes; remove foil. Baste with melted butter. Cook for additional 10-12 minutes, or until chicken cooked through and coating is golden brown.
Enjoy!   Goes great with mashed potatoes and veggies or even rice.  Delish!
Tip #1:  Store leftover breadcrumbs in the freezer!  It will stay fresh longer!
Tip #2:  Definitely keep parchment paper in your home.  Not only is it great to use when baking cookies, but in this recipe it will help the cheese from sticking to your pan.  Literally your chicken will come right off the pan!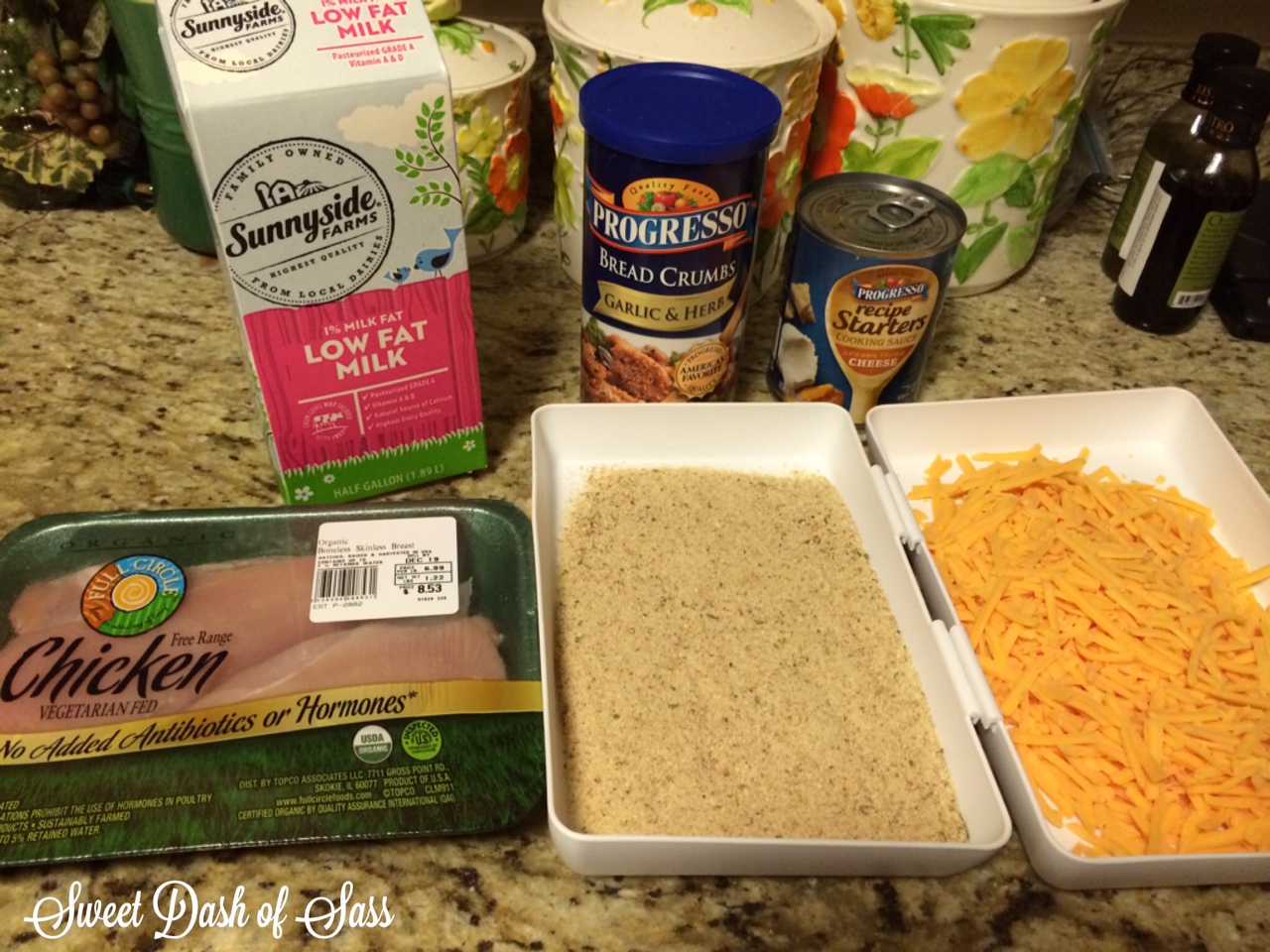 ————————————————————————————————————-
LIKE me on Facebook: Sweet Dash of Sass CLICK LINK —> Sweet Dash of Sass
Follow me on Instagram @SweetDashofSass
Follow me on Twitter @SweetDashofSass
————————————————————————————————————-