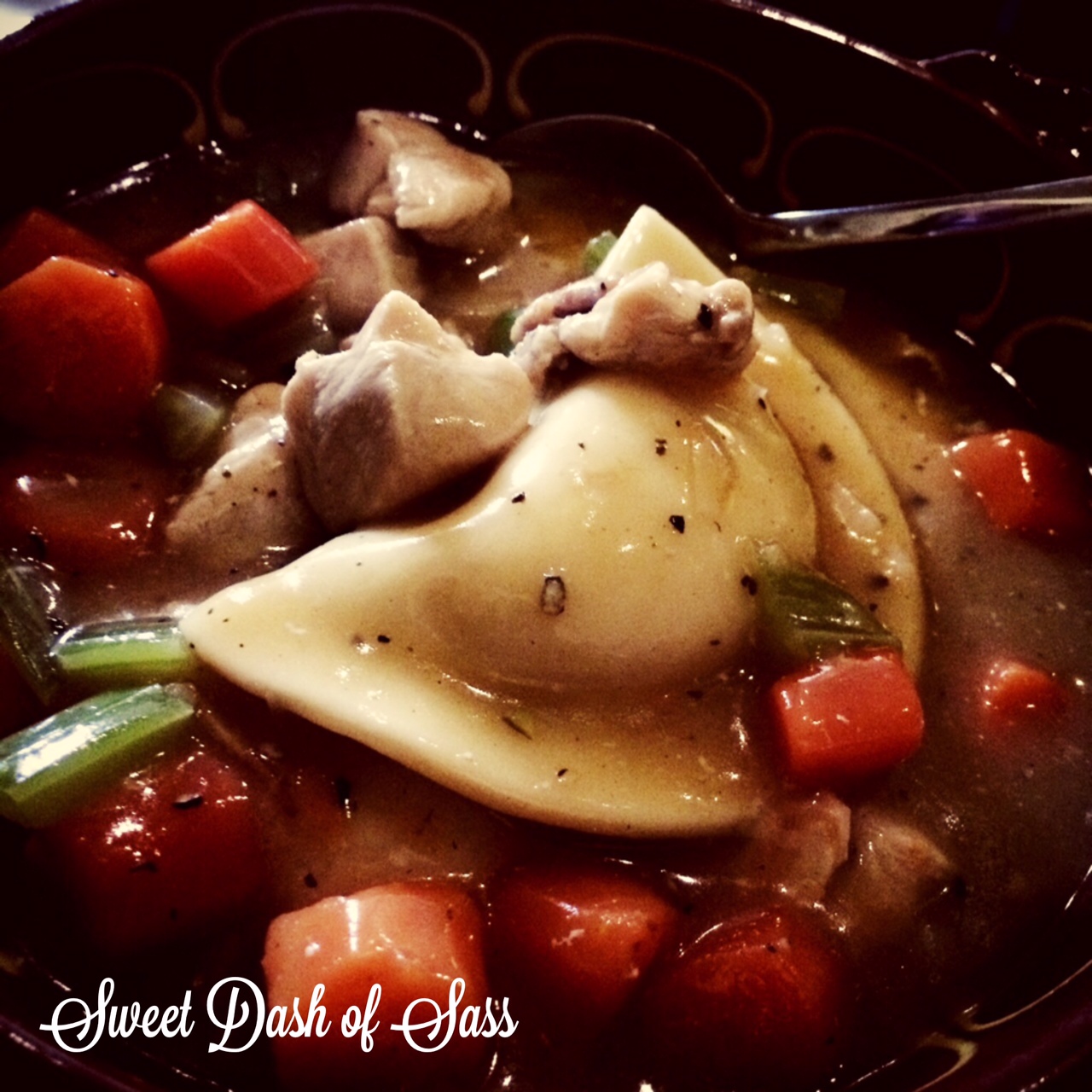 If you love fresh or frozen pierogies and looking for a new spin on your chicken or beef stew recipe, this recipe is for you!  So easy and the best part — you can cook it in under 30 minutes!
I have been making this recipe for several years now.  It's been a huge favorite with all my family, especially with my husband.  Plus, you can easily switch this chicken version to a beef one!  See tips below for what to swap.
So, what is a pierogi?  It's made of a thinly rolled dough with various fillings.  The fillings can range from vegetarian, meat, or even sweet dessert!  My favorite way of eating pierogies is sautéing them in a pan with a little butter. 
If you haven't had the pleasure of trying freshly made pierogies vs. frozen, I highly recommend seeking out to find.  There is a huge difference and they are amazing.  My favorite place for pierogies is back in my hometown of Cleveland at the West Side Market called Pierogi Palace (Stand E-5).  They have hundreds of flavors to choose from. 
Here is just a partial listing of some their flavors: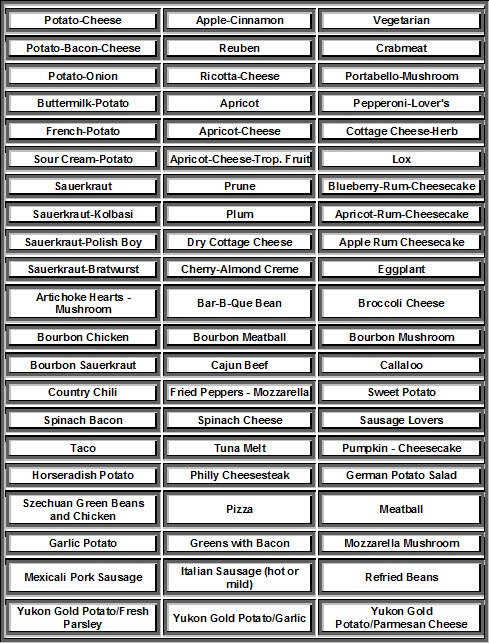 Check out the short video below for those of you that never been to Cleveland or the West Side Market!
HOPE YOU ENJOY!
Chicken & Pierogi Stew
Author:
Sweet Dash of Sass
Ingredients
1 lb. chicken breast or tenderloins, cut into bite-size pieces
2 tablespoons oil
1 – ½ cups of carrots, sliced
1 cup celery, diced
1 medium white onion, diced
¼ teaspoon thyme (optional)
⅔ cup chicken broth
1 (16 oz) package frozen pierogies – roughly 12 pierogies — I always use Potato/Cheddar flavor!
2 (12 oz) jars of chicken gravy — (I used Heinz Homestyle Classic Chicken Gravy)
Salt/Pepper to taste
Instructions
In a large skillet, heat 1 TBSP of oil over medium-high heat.
Sprinkle chicken with a good pinch of kosher salt and pepper.
Brown chicken on both sides; remove to a plate.
Add remaining 1 TBSP oil; stir in carrots, onion and celery.
Cook and stir until vegetables are barely tender, about 3-4 minutes.
Return chicken to pan. Add thyme and chicken broth.
Simmer, covered, until vegetables are tender and chicken is fully cooked, about 10-15 minutes.
Meanwhile, cook pierogies in boiling water for 5 minutes, drain.
Stir in chicken gravy into the vegetable mixture.
Stir in pierogies.
Add salt and pepper to taste.
Serve with your favorite dinner rolls or bread. I love having crescent rolls or a good loaf of Dutch Crunch bread with butter.
Tip #1

:  You can easily make this with Beef instead!  I have done this version several times myself.
Swap / Add the following in the beef version :
Chicken pieces for beef stew chunks, just dust beef cubes in flour, salt, pepper before browning in oil.

Chicken broth for beef broth

Chicken gravy for beef gravy

Increase cooking time in broth by another 10 minutes, this will help the beef fall apart and be more tender

Add a can of green beans when you add the pierogies to the vegetable mixture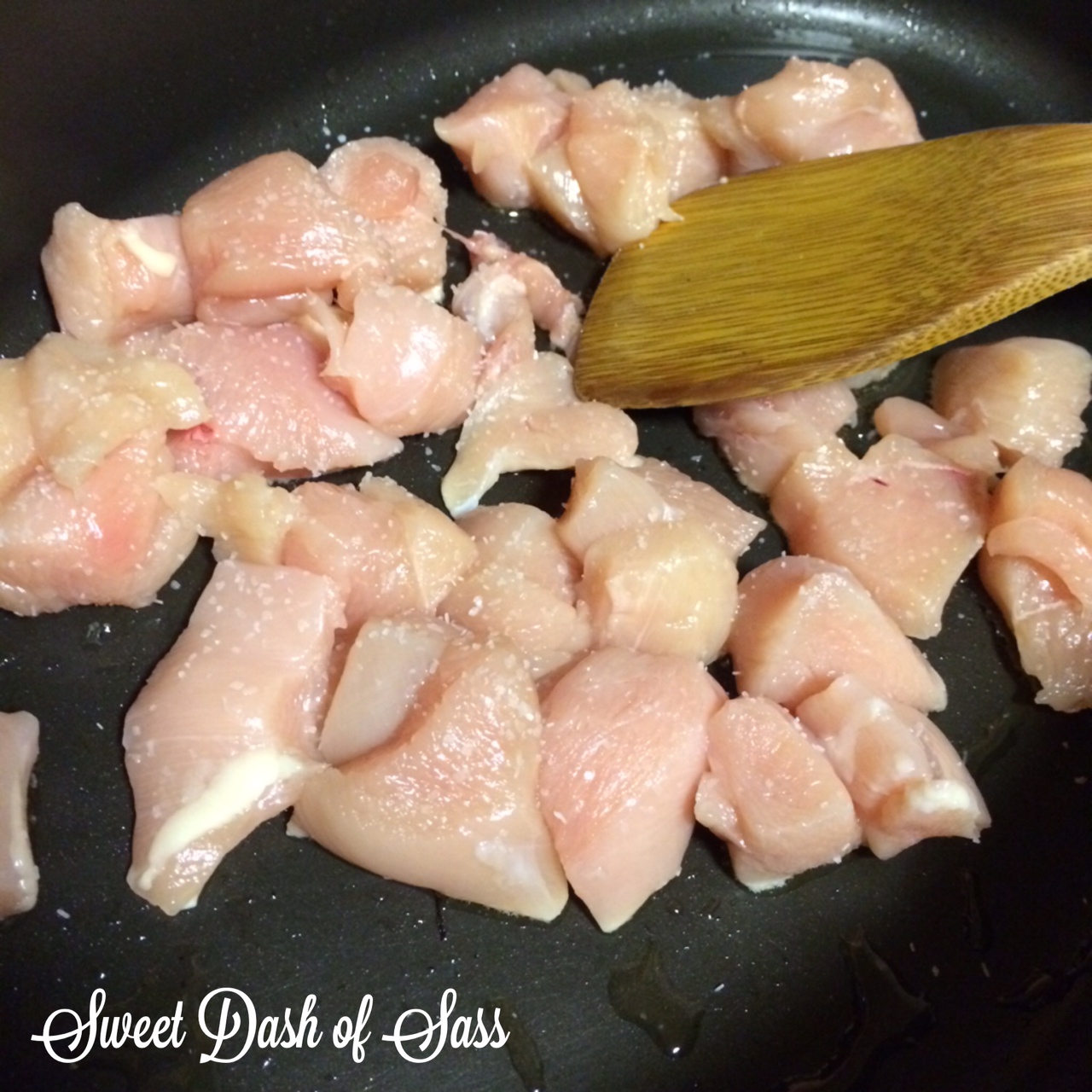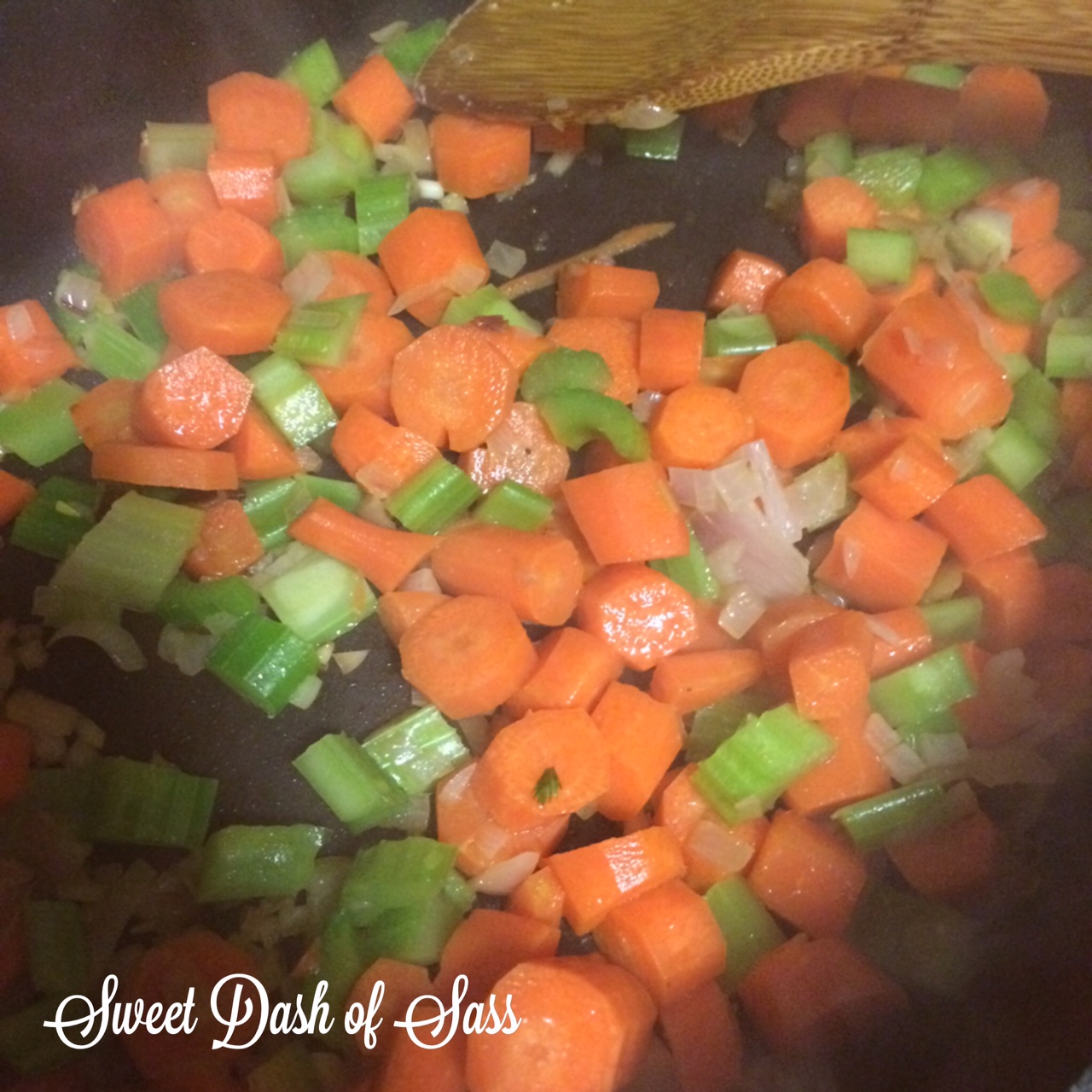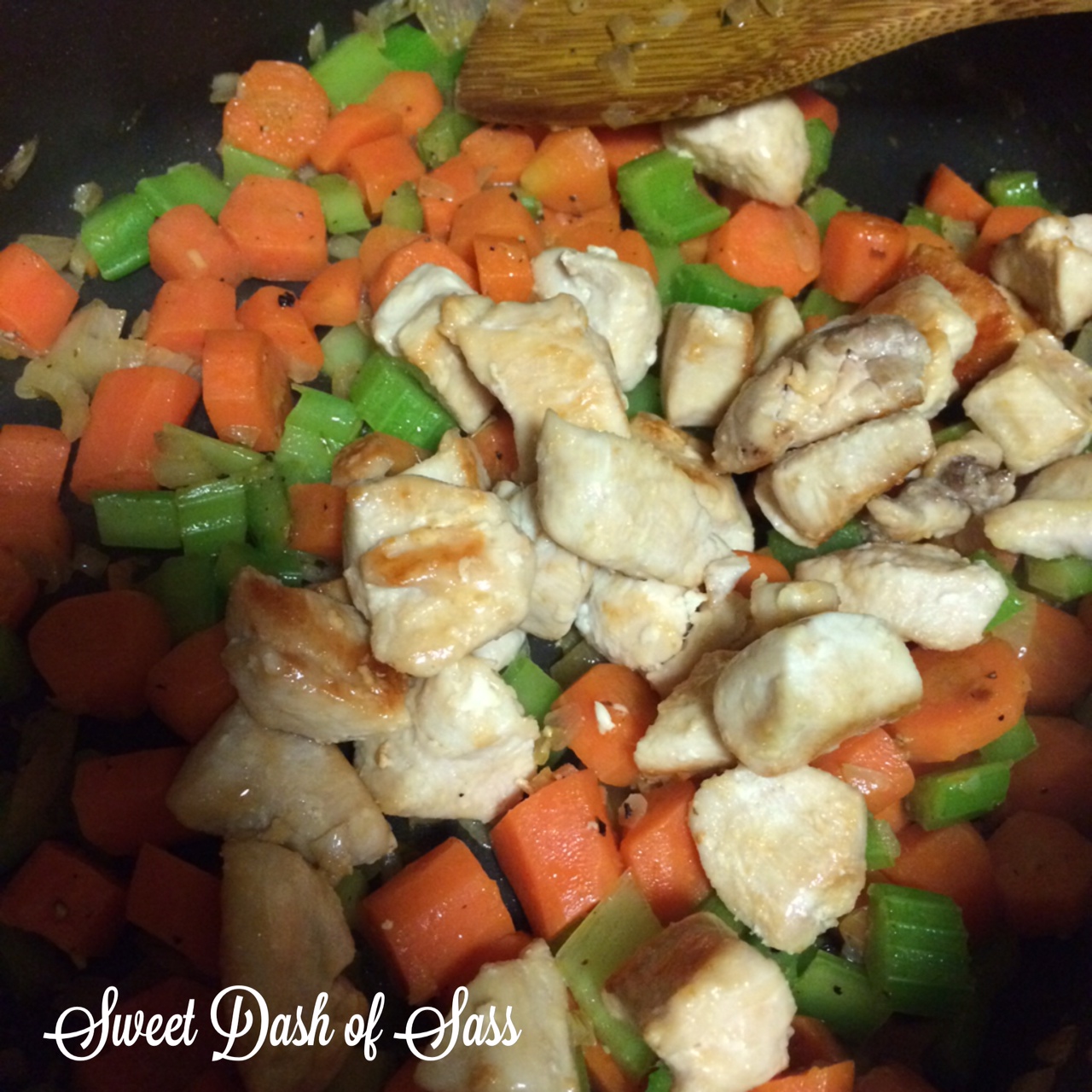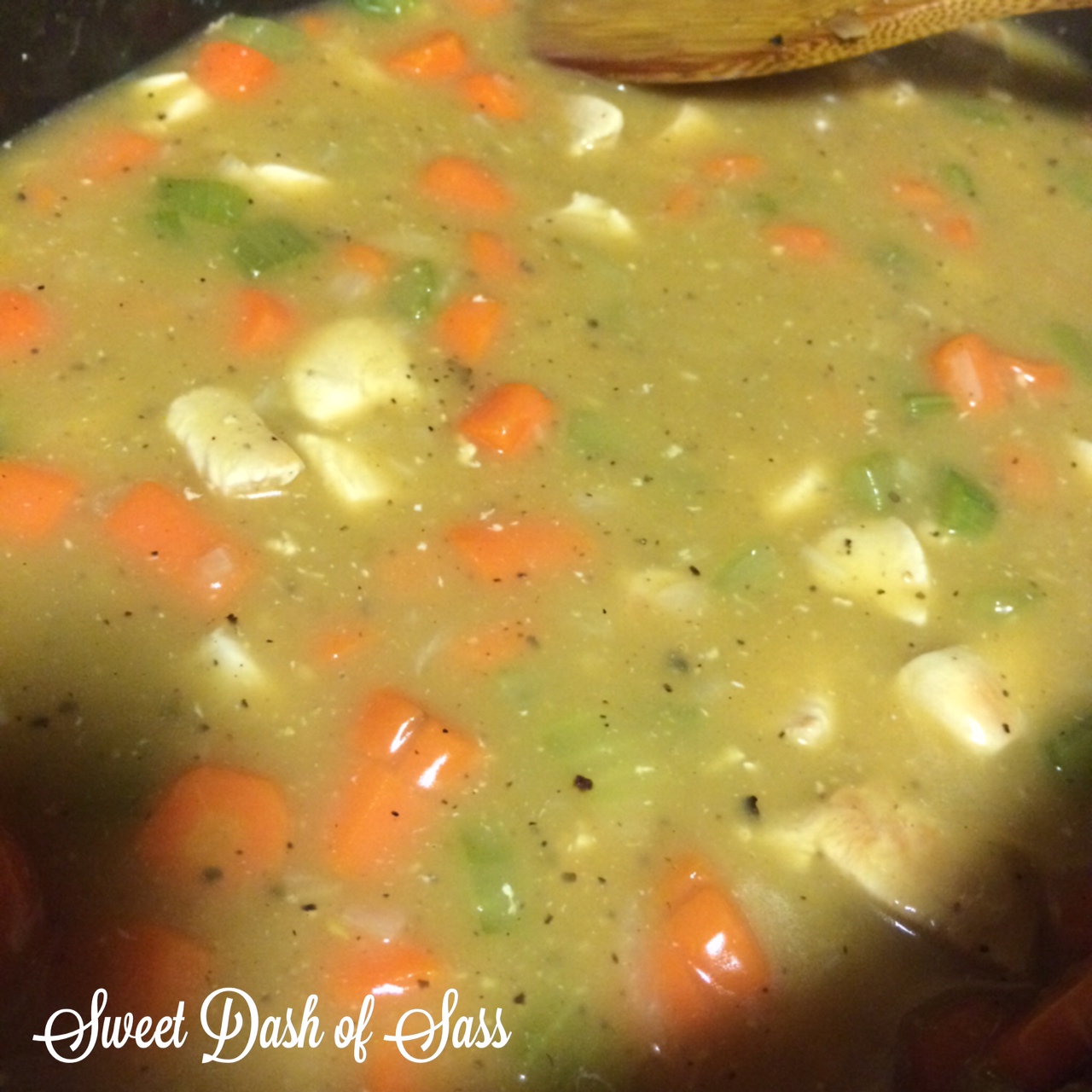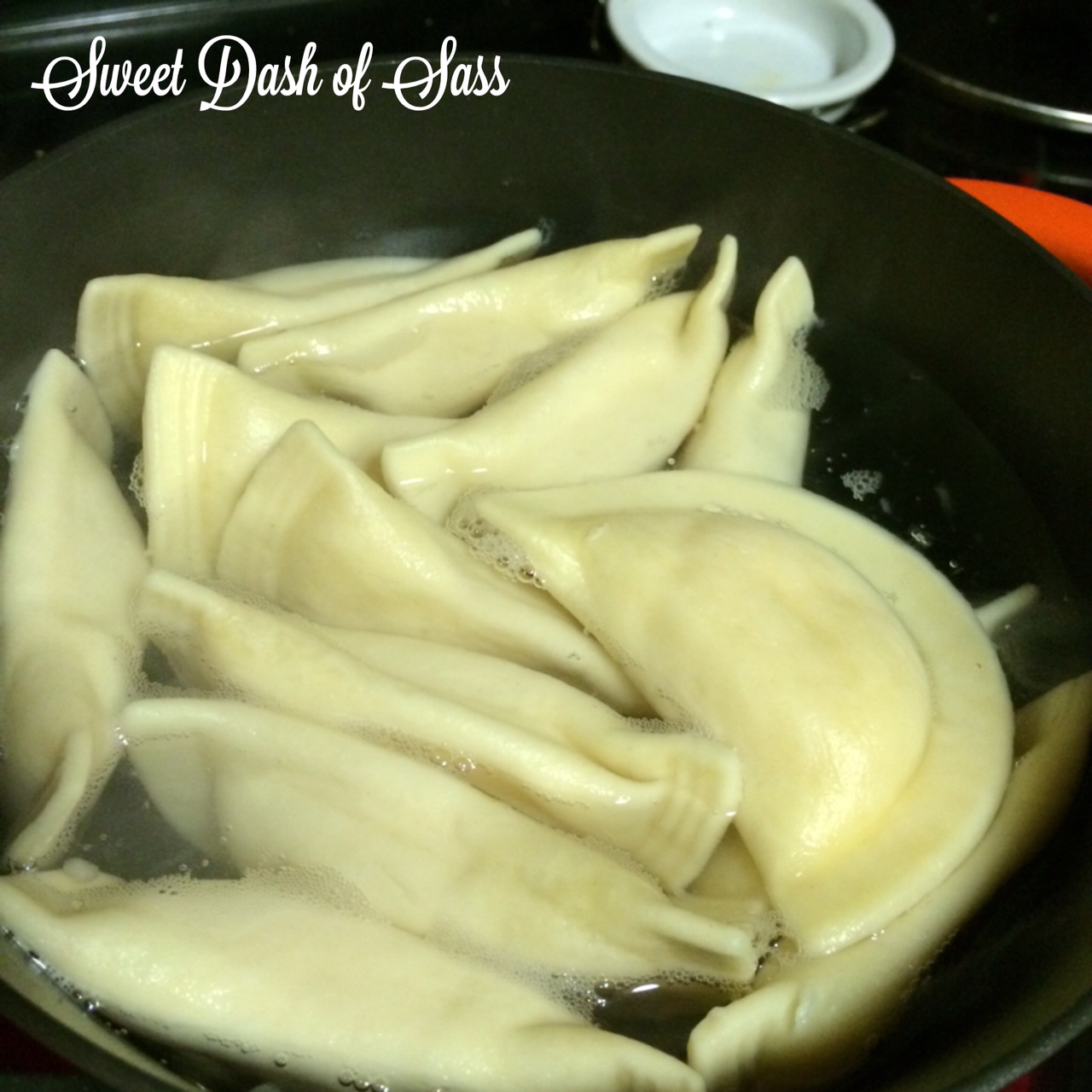 —————————————————————————
Like me on Facebook: Sweet Dash of Sass  CLICK LINK —>    Sweet Dash of Sass
Follow me on Instagram @SweetDashofSass
Follow me on Twitter @SweetDashofSass
—————————————————————————