Day 5!  Man, the time is definitely flying by.  I think all of our adventures caught up to us on this day.  We both were so exhausted, even after a night of sleep.
All the non-resort breakfast places that we wanted to check out were at least a 20 – 30 minute drive away.  While normally that wouldn't be an issue, today we just wanted to stay nearby.  We ended up going back to the place we ate breakfast the first day.  Bob was craving another Loco Moco.
But first, let me take a goofie selfie!
Breakfast: Big Island Breakfast at Water's Edge
Of course, I hit up the buffet again and filled my plate with fresh pineapple and….papaya!
After breakfast, we decided to go venture the other side of the resort.
But first, we had to go check out Bob's friend!!  Sad news, it was her day off.  We ended up finding out her name is Butterscotch.  And believe it or not, she has for own Facebook page.  When I told Bob this news, he was like I'm already real life friends with her.  HAHA.
We did check out the other birds though, but we sure did miss seeing Butterscotch.
They happen to have another larger pool on that side featuring a 175 foot waterslide, as well as a waterfall and a wooden bridge to cross over towards the ocean side.  They also have a bunch of cabanas and hammocks that you can rent facing Oceanside or the pool.
Back to that wooden bridge…..Bob was in front of me walking and I went after him.  The bridge kept shaking back and forth and I was holding on for dear life as I thought I was going to fall off or drop my phone into the pool underneath me.  It almost was similar to jumping on a trampoline with two people and the difficulty if you aren't in sync.
Right after crossing the bridge, we came across a place where you can get an Oceanside massage!!  Oh, my that sounded nice and the view was incredible.
Here were some of the Oceanside views from our walk!  It almost doesn't seem real – like from a postcard or something.
That building  you see in the background is the Ocean Tower — that's where our room is located.  The resort is huge!!
Next, we walked past the Dolphin Quest.  You can pay to swim with the dolphins and get your photo taken with one.  They were feeding the dolphins while we were walking by.
We walked past the Lagoon (the view we had at breakfast).  This is a 4-acre salt-water lagoon.  It features tropical fish and rare green sea turtles.  You can either swim directly in the water or you can even rent snorkeling gear or kayaks/paddleboats.
During the rest of our walk, we enjoyed the views and even walked past a few spots where people can get married at.  Wouldn't that be a nice view for pictures!!
After our enjoyable walk, we went back to our room to relax for a bit.  After I showered and got ready, Bob happened to fall asleep on the couch.  I figured I wouldn't wake him and I went to the other room and laid on the bed to check out Facebook, etc.  Well, apparently, 2 1/2 hours later, I wake up.  I didn't even realize I had fallen asleep.  I guess I was tired.
Since it was already late afternoon, we just relaxed and hung out until it was time for the Luau.  I was excited about going.  We had went to one in Waikiki last year at the Hilton we stayed at.
They greeted us with a glass of POG juice as we made our way down the trail to get seated at the Luau.  Halfway down, they took our photo that we could purchase at the end of the night.
We ended up paying a little extra to have unlimited cocktails, closer seating, and appetizers (pupus) at our table prior to the show.
As we were getting seated, we had the option to grab either a Mai Tai or Blue Hawaiian.  I took the Blue Hawaiian and Bob took the Mai Tai so we could try them both.  I LOVED my Blue Hawaiian drink!
The appetizers were Taro and Blue Sweet Potato Chips with an Onion Dip (all so yummy)!  Plus, they had glazed mac nuts, wasabi peas, and wontons.
Drink Menu:
During the appetizer portion, the band played some Hawaiian music to listen to.  They did an excellent job.  Plus, we met a few other couples at our table – one who was celebrating their 38th wedding anniversary.
[wpvideo CI6jL3gR]
Next, it was time to raise the pig.  One of the traditional Hawaiian dishes that you may come across in Hawaii is Kalua pork.  The word "Kalua" is a Hawaiian word that refers to cooking in an underground oven or Hawaiian "imu".
Typically, a large pit is dug in the ground, and lava rocks are heated over an open flame until they are extremely hot.  The rocks are placed in the pit, which is lined with greenery such as banana leaves (they insulate, aid the steaming process, and add flavor).  A cleaned whole pig (seasoned with Hawaiian Sea Salt) is placed inside the hote pit and then covered with more greenery for insulation and flavor.  It is then covered with a protective covering, more soil, and left to cook through the day (about 8 hours).
The pork meat falls right off the bone, and is typically very tender and moist, with a slightly salty, smoky flavor that is just delicious.
If you have the opportunity to try in Hawaii – I highly recommend.
They have lots of other food items in the buffet such as:
Huli Huli Chicken
Steamed White Rice
Island Fish
Parker Ranch Shoyu Braised Ribs
Hawaiian Sweet Potato with Coconut Glaze (so good!!!)
Hawaiian Sweet Rolls
Fresh Assorted Fruit (you know what fruit I ate right?)
Fresh Island Ahi Poke
Waipio Taro Salad with Mac Nut and Coconut Flakes
Island Potato Mac Salad
Steamed Veggies
Lots of Desserts like Coconut Haupia (pudding), Chocolate Mac Nut Diamond (Bob's fav), Pineapple Upside Down Cake, Banana Cream Pie Squares, and many more.
After our feast, now it was time for the show!
[wpvideo pkGniyUi]
[wpvideo 5WZN5y2L]
[wpvideo 8WaFnXKA]
We absolutely loved the Luau.  The food was MUCH better than our last Luau.  Even though the show was good here, we thought the one in Waikiki was a little better.  However, it definitely was a fun night!
As we went back to our room, we decided to rent another movie to watch before bed.  We ended up renting Blended – definitely a great comedy movie and we were cracking up.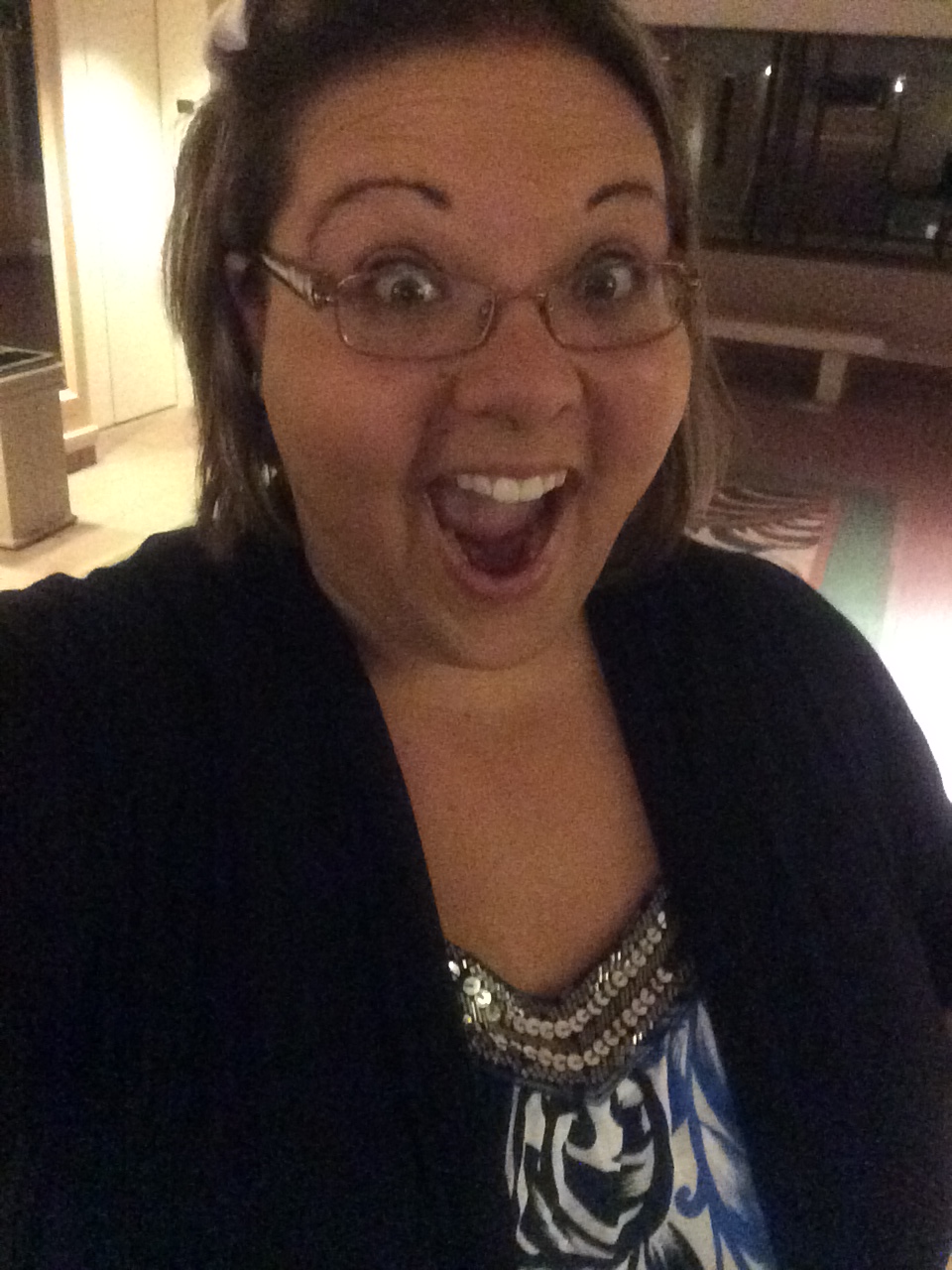 Where will Day 6 lead us? Unfortunately,  Day 6 will be our last full day here on the island.  That makes me sad!  However, I'm sure we will find a bunch of items to do during our last full day.
** Sorry about any grammar errors, as I didn't have a chance to fully spell check before posting.
——————————————————-
In case you missed my other posts — Check out my other Day Adventures (click on links below):
Day 1:  The Big Island Adventure
Day 2:  The Big Island Adventure
Day 3:  The Big Island Adventure
Day 4: The Big Island Adventure
—————————————————————————
Like me on Facebook: Sweet Dash of Sass  CLICK LINK —>    Sweet Dash of Sass
Follow me on Instagram @SweetDashofSass
Follow me on Twitter @SweetDashofSass
—————————————————————————