I can't believe it has been 6 months since my last blog post.   It's been a crazy few months.  What's new?
I had an excellent job opportunity within my company that allowed me to relocate back to my hometown of Cleveland.  My husband and I were very excited about this since all of our friends and family are back there.  Over the next 2 months, we house hunted, packed up and moved from Northern California to a suburb in western Cleveland.  We were so excited to have a home again!  (And I was excited to have a larger kitchen!)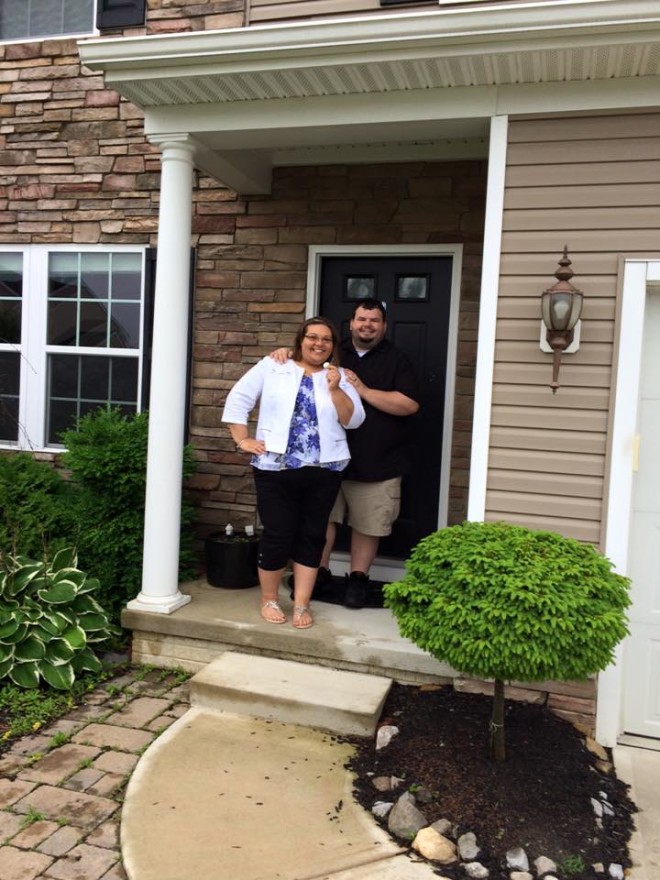 All summer we spent every weekend unpacking boxes, furniture shopping, and getting things organized in the house.  For the last 3 years, we went to San Diego Comic Con.  We had a blast.  Here are a few pictures from our trip:
I celebrated my 35th birthday in early August.  My mom made a delicious cake with toasted coconut and all.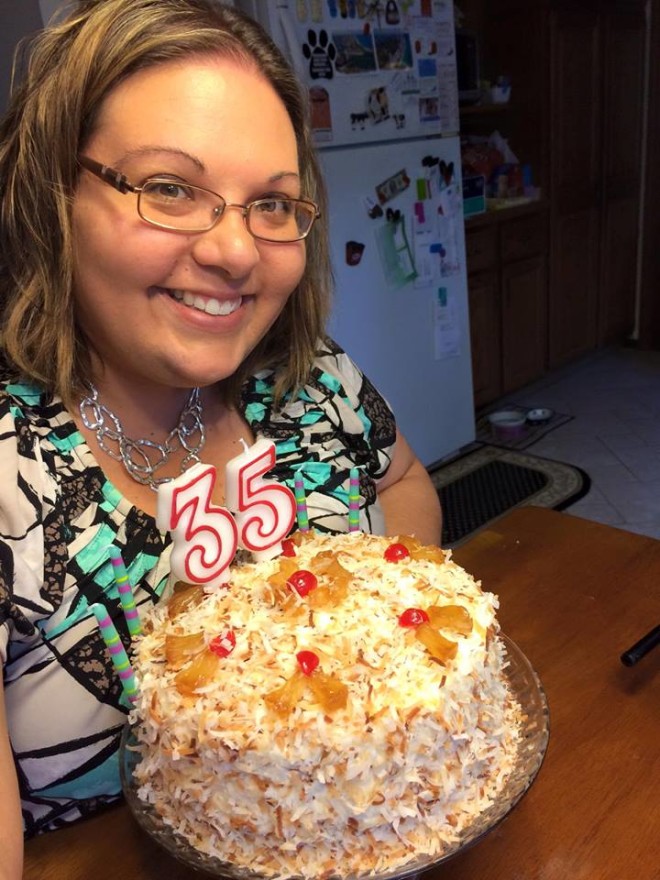 Then, late August we had some exciting news we couldn't wait to finally share with all of our family!!!!
We are expecting our first child on February 23, 2016!  A BABY BOY!!!!!  Plus, it's the first grand baby on both sides of the family – so everyone has been beyond thrilled.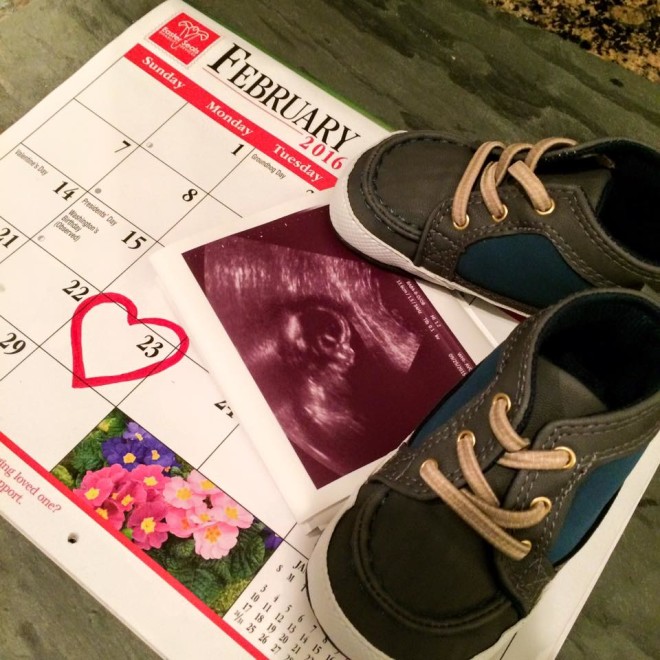 My cravings so far:  Chocolate Milk!
It all started when I was grocery shopping one night and walked past the milk aisle.  When I initially saw the chocolate milk, it sounded really good.  Plus, at the time, I couldn't even remember the last time I even had a glass.  I ignored the urge and continued to walk and do my shopping.  I couldn't get chocolate milk out of my head.  I ended up buying one of those individual size bottles.  When I got out to the car, I opened up and chugged the bottle before starting the car.  It was so delicious.  Plus, the baby seems to get active after I drink it too!
I have a glass each night.  Plus, I have been loving dairy items in general – cereal, yogurt, cottage cheese with fruit, and of course, chocolate milk.  I've been feeling really good, just some heartburn here or there.
Each week, I love looking to see what fruit or vegetable reference the baby size is.  Last week, it was a spaghetti squash.  This week, a papaya!  Can't wait to see what this next week will be!  I'm currently 23 weeks in.
My hubby is excited that he can watch his Cleveland Browns (football) each Sunday – which means, I have been making Meat/Cheese Boards each week.  His friends are loving the spread as well.  Here is a sample one I did a few weeks ago!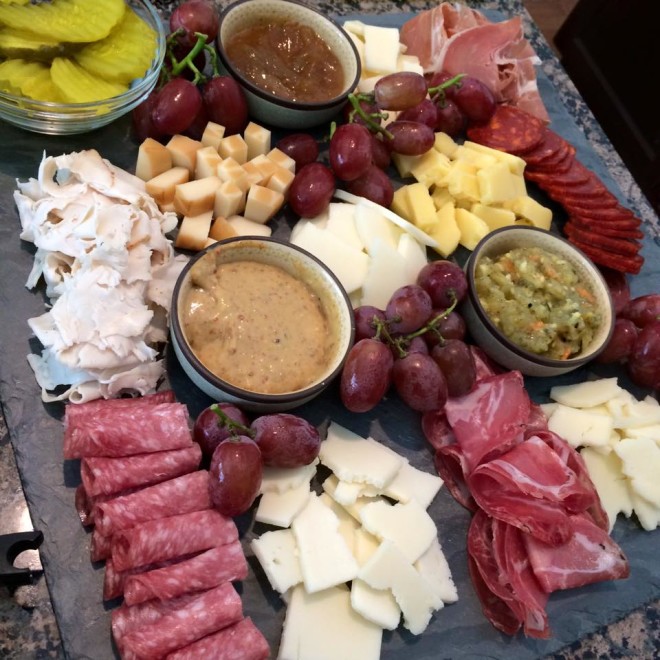 What I am currently excited about and starting to get menu ideas for?  Getting to host Thanksgiving dinner.  I used to host and make the dinners when I lived in Ohio several years ago, but since we were in Cali – I have been unable to go "all out."  My new dining set just arrived this week.  I am so excited to use it this year to begin the Annual Dinners again!  Here is a sneak peek of my table — just need to get some decor for the walls.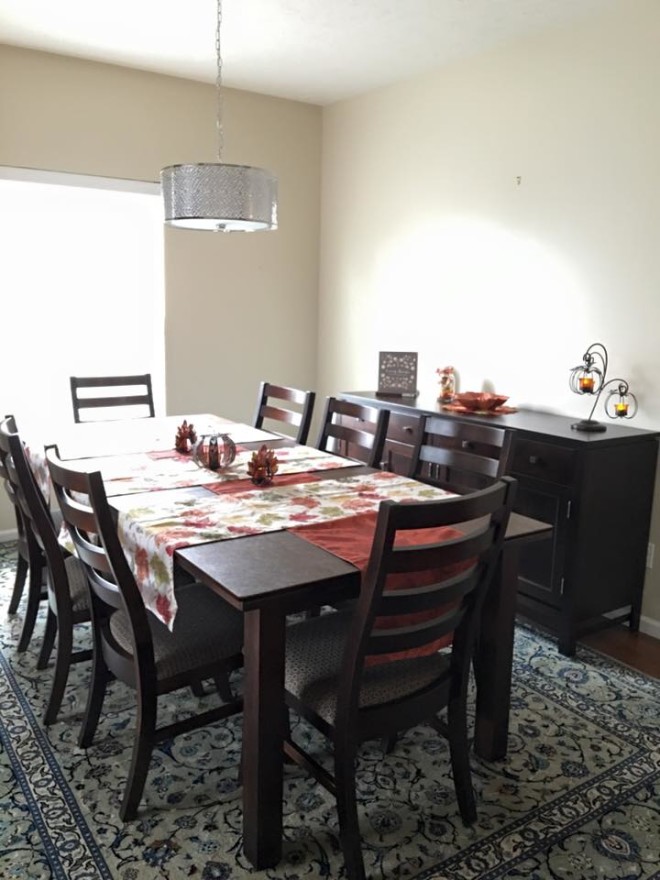 I'm looking forward to posting new content for you all.  I'm already starting to plan for this Christmas holiday with more Cookie Recipes!  Any particular cookie recipes you are looking to see this year? I appreciate all the love, new followers, and comments all summer!
Thanks again for being so patient the last few months.  Much love!