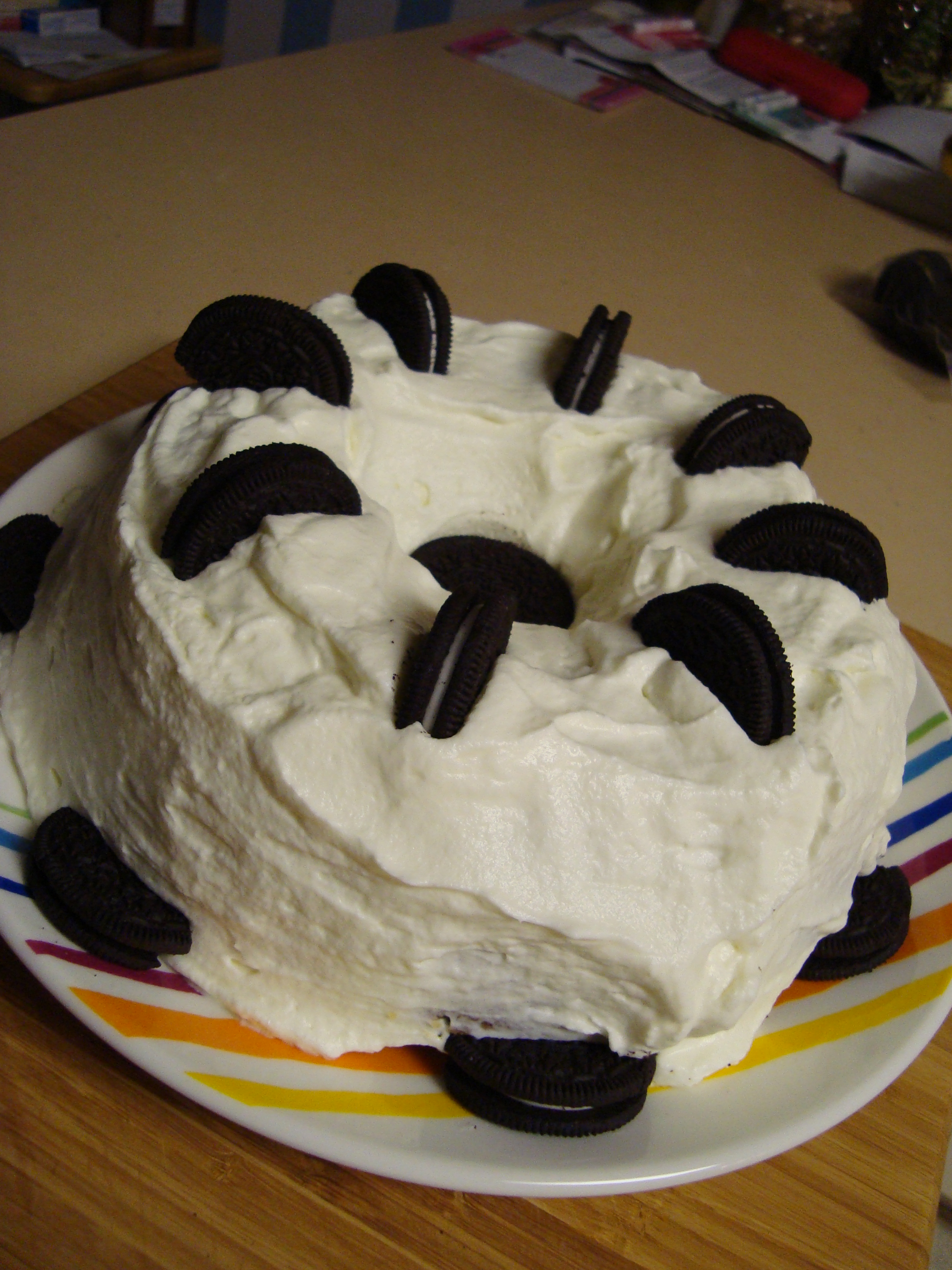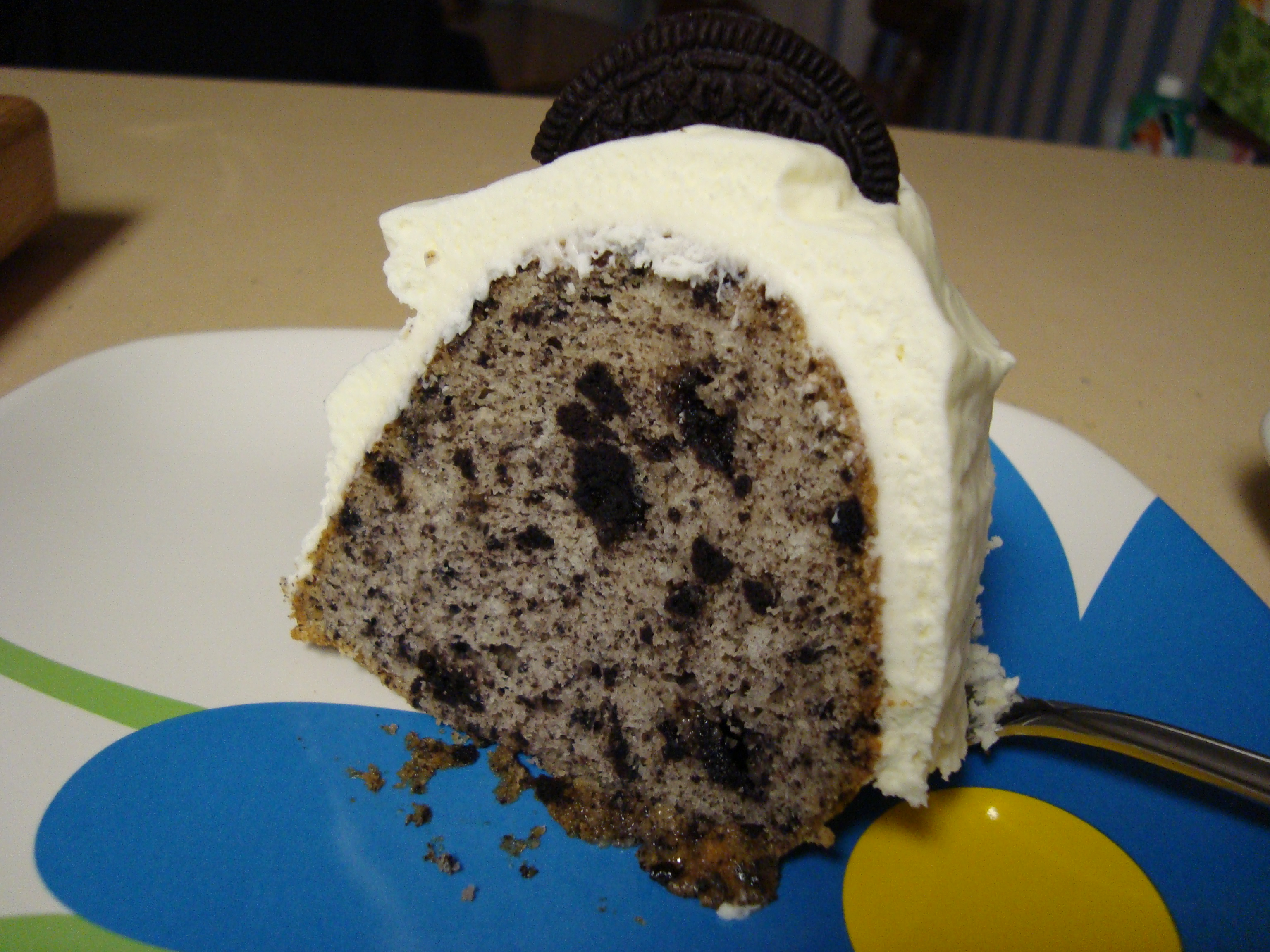 Cookies & Cream Cake
Author:
Sweet Dash of Sass
Ingredients
1 package white cake mix
16 OREO's, coarsely crushed
1 small package (3 oz) cream cheese, softened
2 tsp. milk
2 cups of heavy whipping cream
¾ cup powdered sugar
Additional OREO's for decoration
Instructions
Preheat oven to 350 degrees.
Prepare cake batter according to package directions.
Stir in crushed cookies.
Spoon into a greased and floured bundt pan.
Bake at 350 degrees for 33-38 minutes until toothpick comes out clean.
Cool 10 minutes before removing from pan. In small mixing bowl, beat milk and cream cheese and mix till smooth.
Beat in whipping cream until mixture begins to thicken.
Add powdered sugar until stiff peaks form.
Frost cake. Garnish with OREO's.
Chill leftovers.
Tip #1:
Not comfortable with making your own whipped topping?  You can use 1 tub (8oz) whipped topping.  However, your friends and family will rave how great the homemade version is!
Tip #2:  When making the whipped cream — best if you use a chilled mixing bowl before adding ingredients in.
Fun Memory:  I first made this recipe back in April, 2009.  I had recently met a guy a month prior and wanted to impress him.  He wasn't a fan of cakes, typically because "icing is too sweet".  I figured this would be the perfect cake to make for him.  I'm guessing I impressed him because not only did he LOVE it, but we also got married this past March!  It's one of his favorite cakes!
I even made this cake for all his guy friends during a "Game Night"!  They instantly fell in love with this as well.  There were NO leftovers.