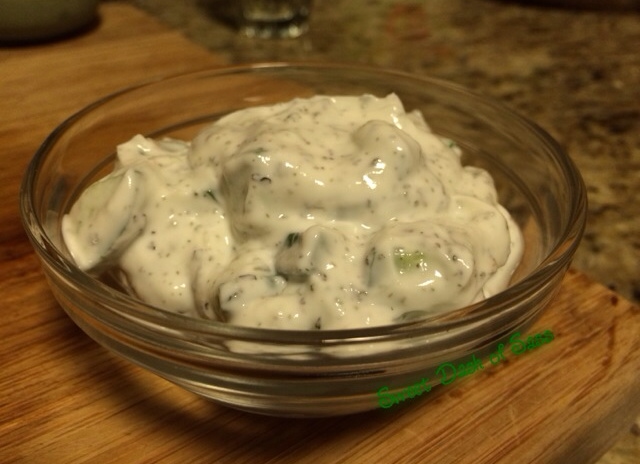 This is a very healthy dip that is typically served with basmati rice and meat in Persian meals.   In Persian, it's called Maast-o Khiar.  Growing up, my mom would always make this side dish to go with our Kabobs.  However, you can easily enjoy this with pita bread or crackers as well!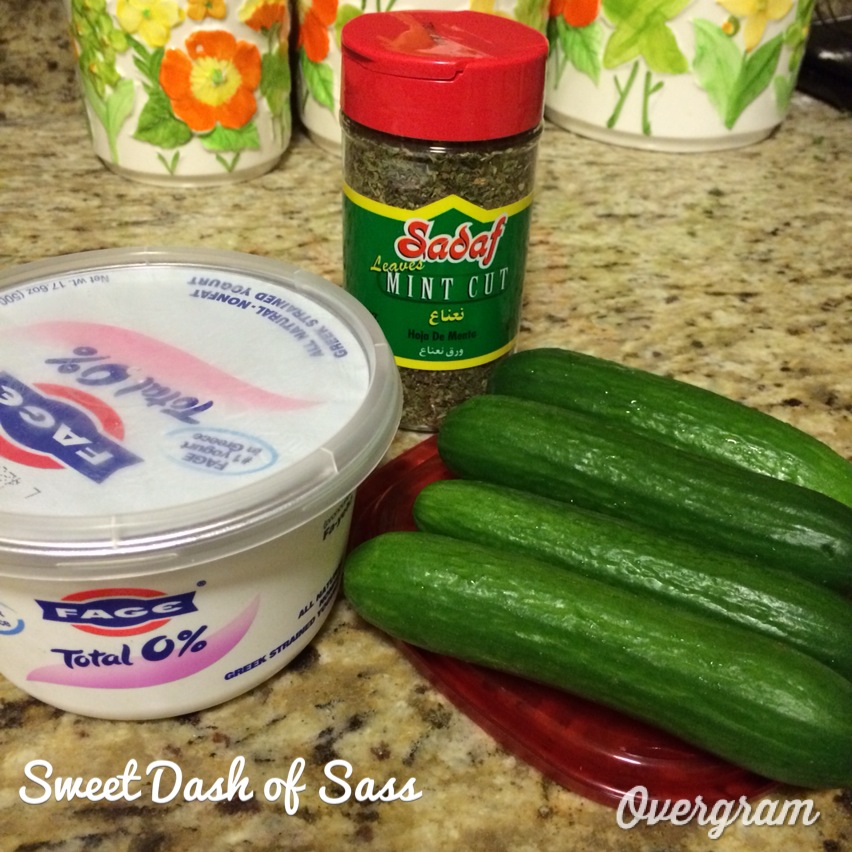 Persian Cucumber Yogurt Dip
Author:
Sweet Dash of Sass
Ingredients
1 (17 oz) container of Greek Yogurt, such as Fage brand
3 small Persian Cucumbers
¾ tablespoon of dried mint
½ teaspoon kosher salt
¼ teaspoon pepper, optional
Instructions
Empty container of yogurt into a small bowl. Whisk yogurt for 1-2 minutes to give a smooth consistency.
Cut cucumbers into ¼ inch slices. Then, cut each slice into quarters. Add sliced cucumbers, mint, and salt to yogurt and mix.
Best to refrigerate for a few hours to let flavors fully incorporate, but you can enjoy right away too!
Tip #1:
You can use regular cucumbers, but Persian or English Cucumbers are best!
What is a Persian Cucumber?
Persian Cucumbers are similar to English Cucumbers except they are smaller, around 5-6 inches.  They do not have a thick skin like regular cucumbers and they are seedless!  Plus, you do not need to peel the skin prior to eating!
Tip #2:  A very, healthy dip that goes great with pita bread and crackers.
Tip #3:  Refrigerate in a covered, tupperware container or bowl.  Always stir dip just before serving. 
Tip #4:  Other optional add-in ingredients are 1 diced shallot and/or 3 TBSP chopped walnuts.