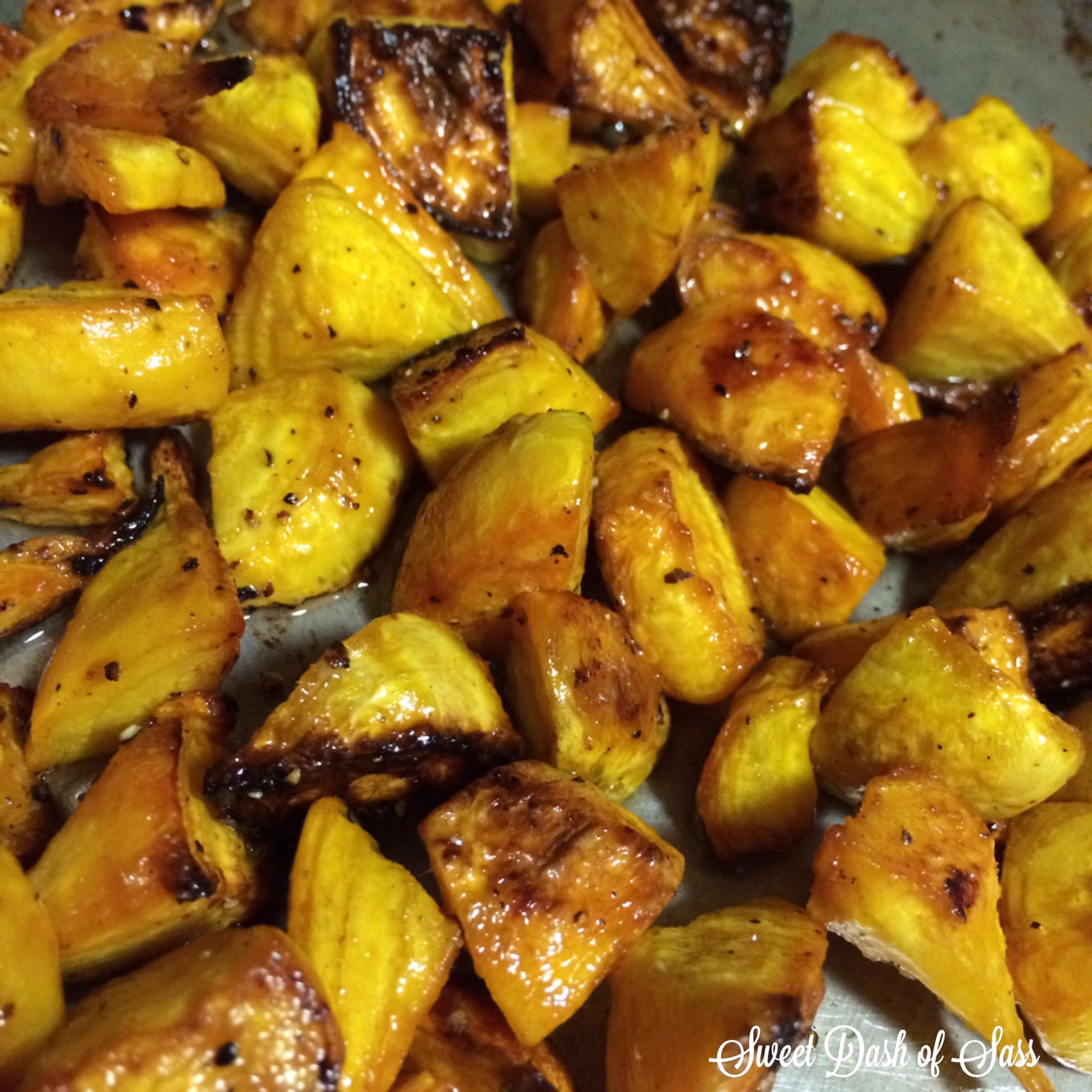 In my last 'Farm Fresh to You' box, I was so excited to receive Golden Beets!  Two reasons:  1) first time trying Golden Beets and 2) I've always wanted to try a roasted beet as I heard they are tasty!  I thought that is exactly what I was going to do with this batch of beets!  These were super easy to prep, no mess like a red beet, and were super tasty.  I will definitely be incorporating Beets in recipes from time to time.  Can't wait to try a Roasted Red Beet!  I happened to make this as a side dish with my previous recipe that I post:  Baked Honey Mustard Sriracha Chicken.
Did you Know?
The difference between the red beets and Golden Beets are they are a rich, golden-yellow color and very sweet.  Also, they won't bleed like red beets.
Beet greens are actually more nutritious than the beets, containing twice the potassium and are exceptionally high in beta carotene and folic acid.  Beets have the highest sugar content of any vegetable.
Beets will keep, refrigerated, for up to a week or longer if their tops are removed.

Roasted Golden Beets
Author:
Sweet Dash of Sass
Ingredients
2 bunches of Golden Beets
2 tablespoons oil
salt / pepper to taste
Instructions
Pre-heat oven 400 degrees.
Cut stems off of golden beets. (If you juice, you can juice the leaves/stems or you can sauté them with some other ingredients like citrus/garlic and make some delicious greens.)
Wash and peel golden beets.
Chop golden beets into equal sized cubes.
In a small bowl, combine oil and golden beets – toss to coat.
Spread beets in a single layer on a baking sheet. Add salt and pepper taste.
Roast for about 25 minutes, or until beets are soft and have golden brown edges.
About 15-18 minutes into baking, using a spatula, toss golden beets and continue roasting.
Serve immediately.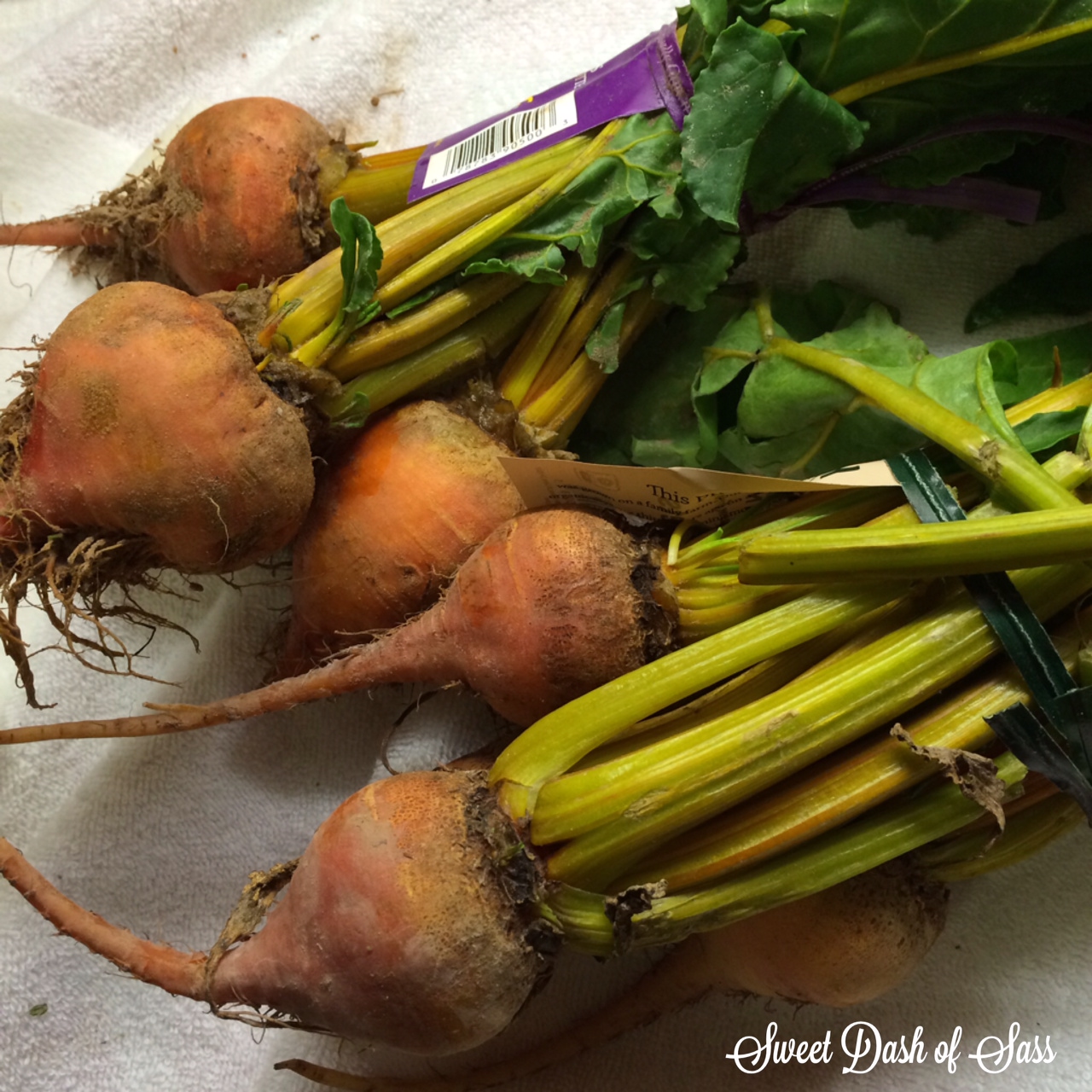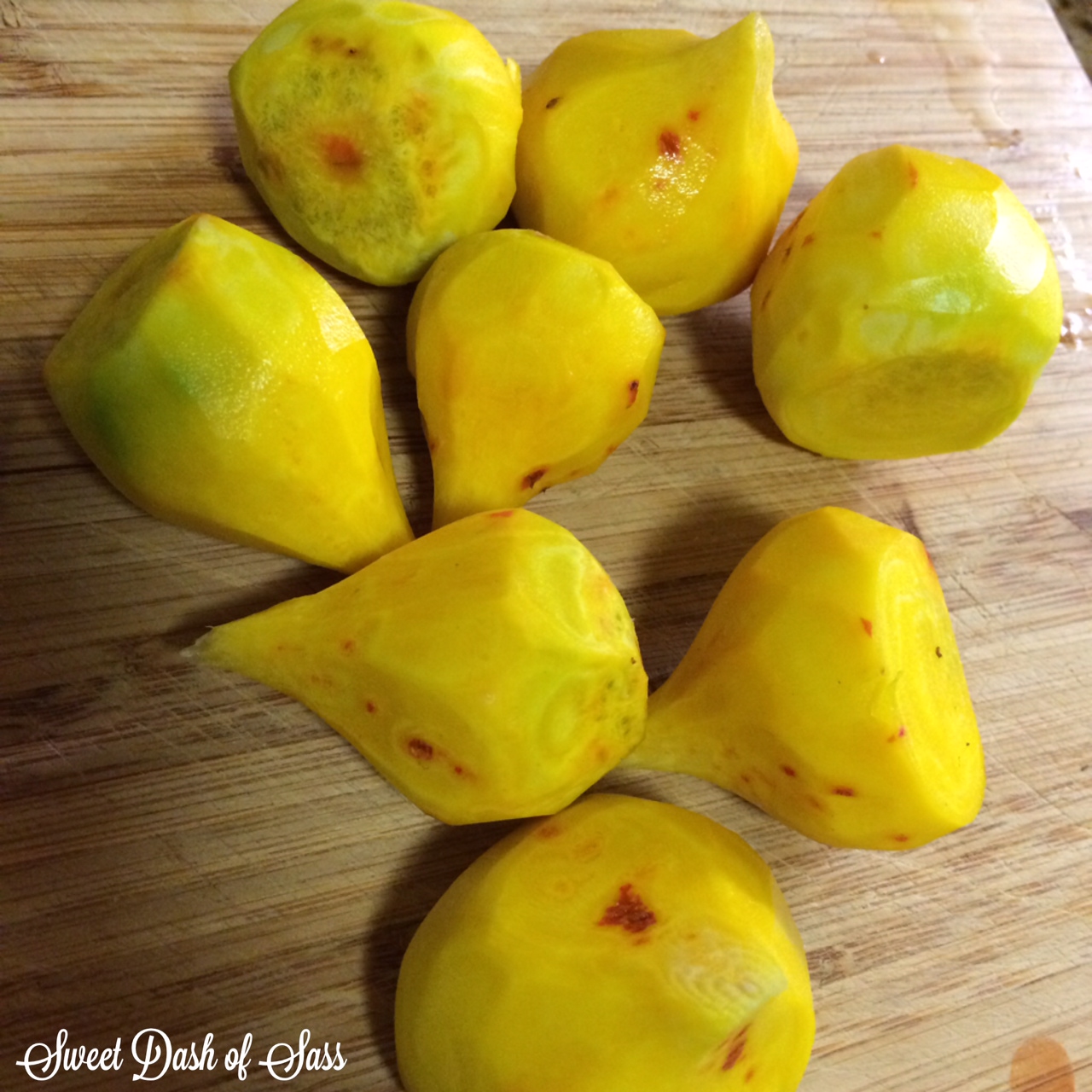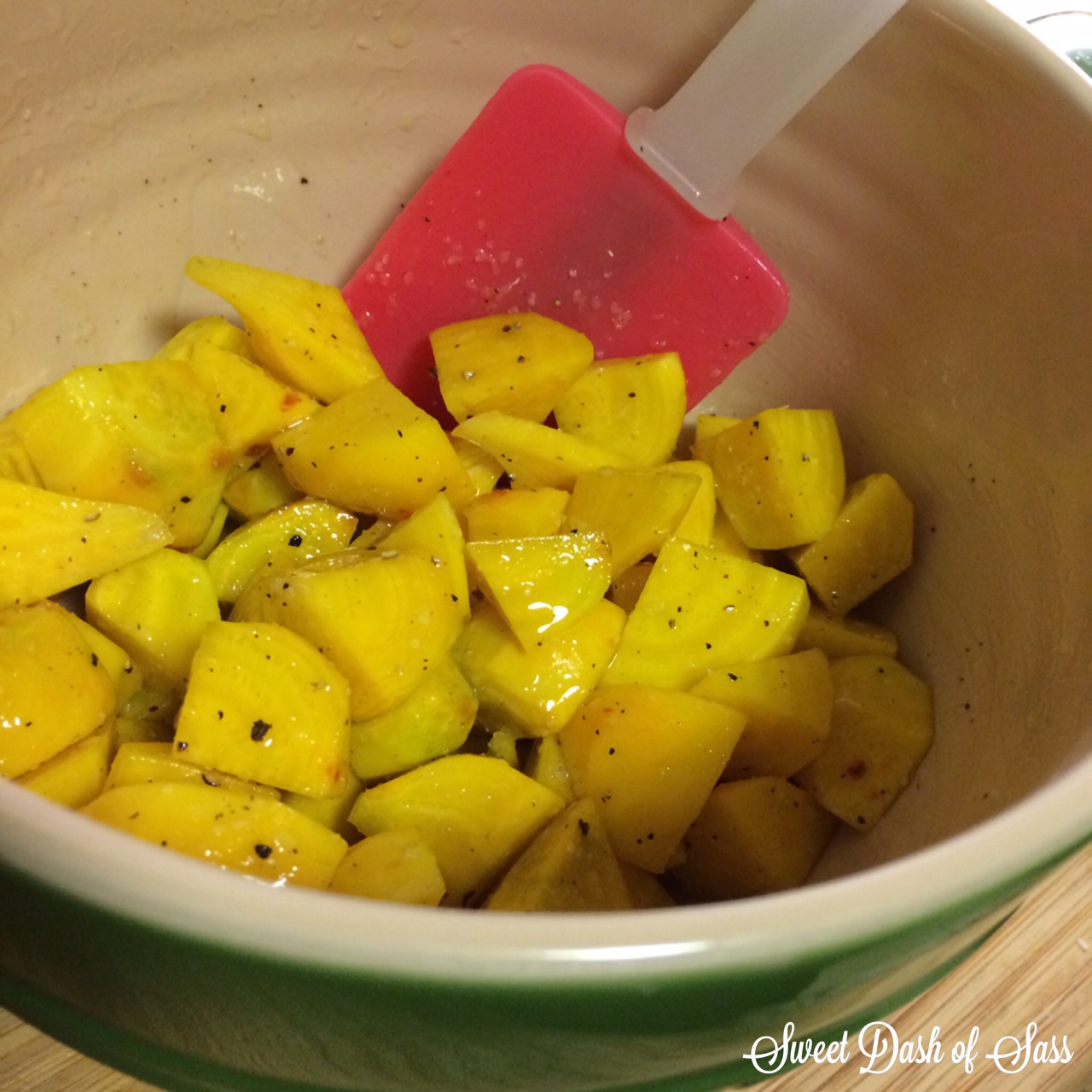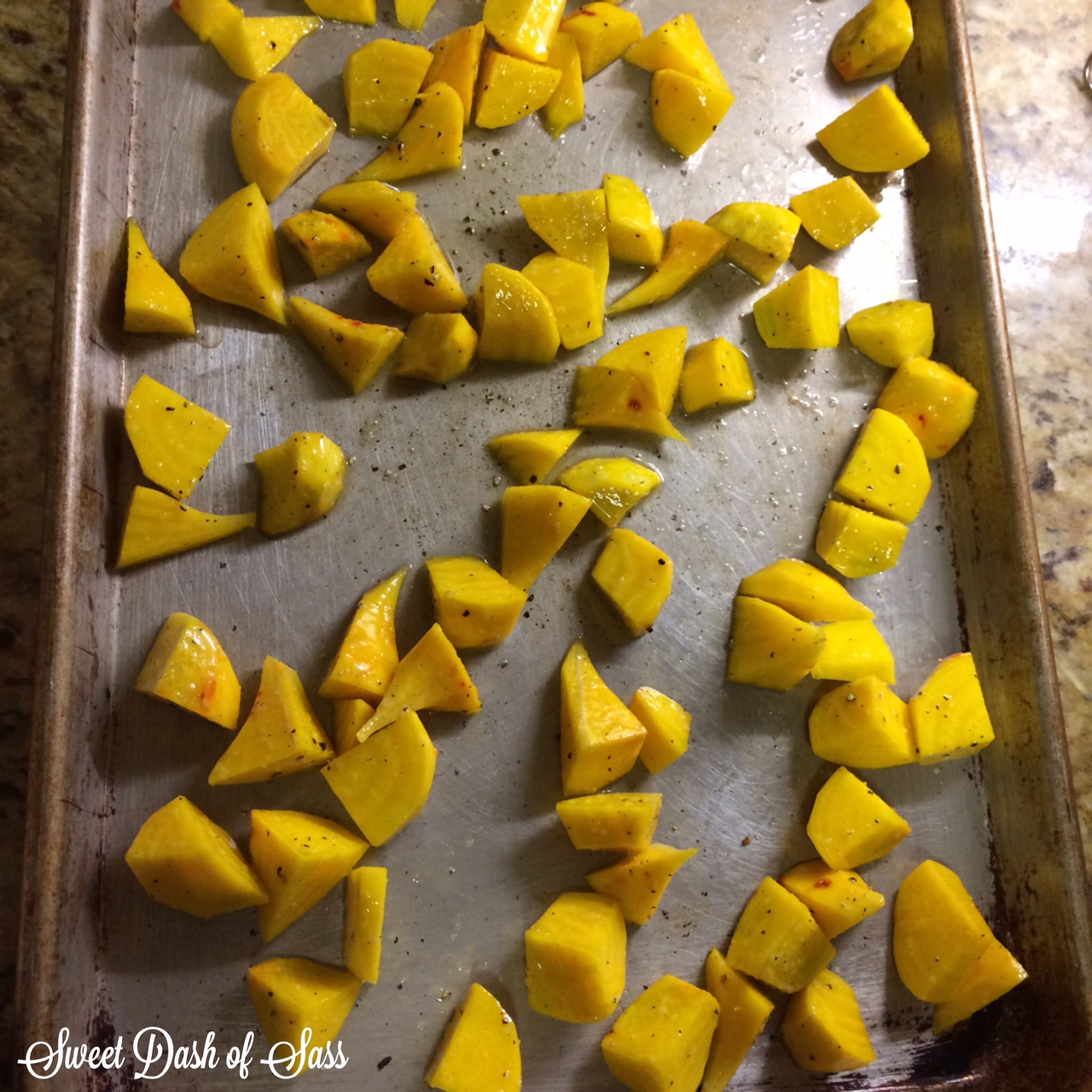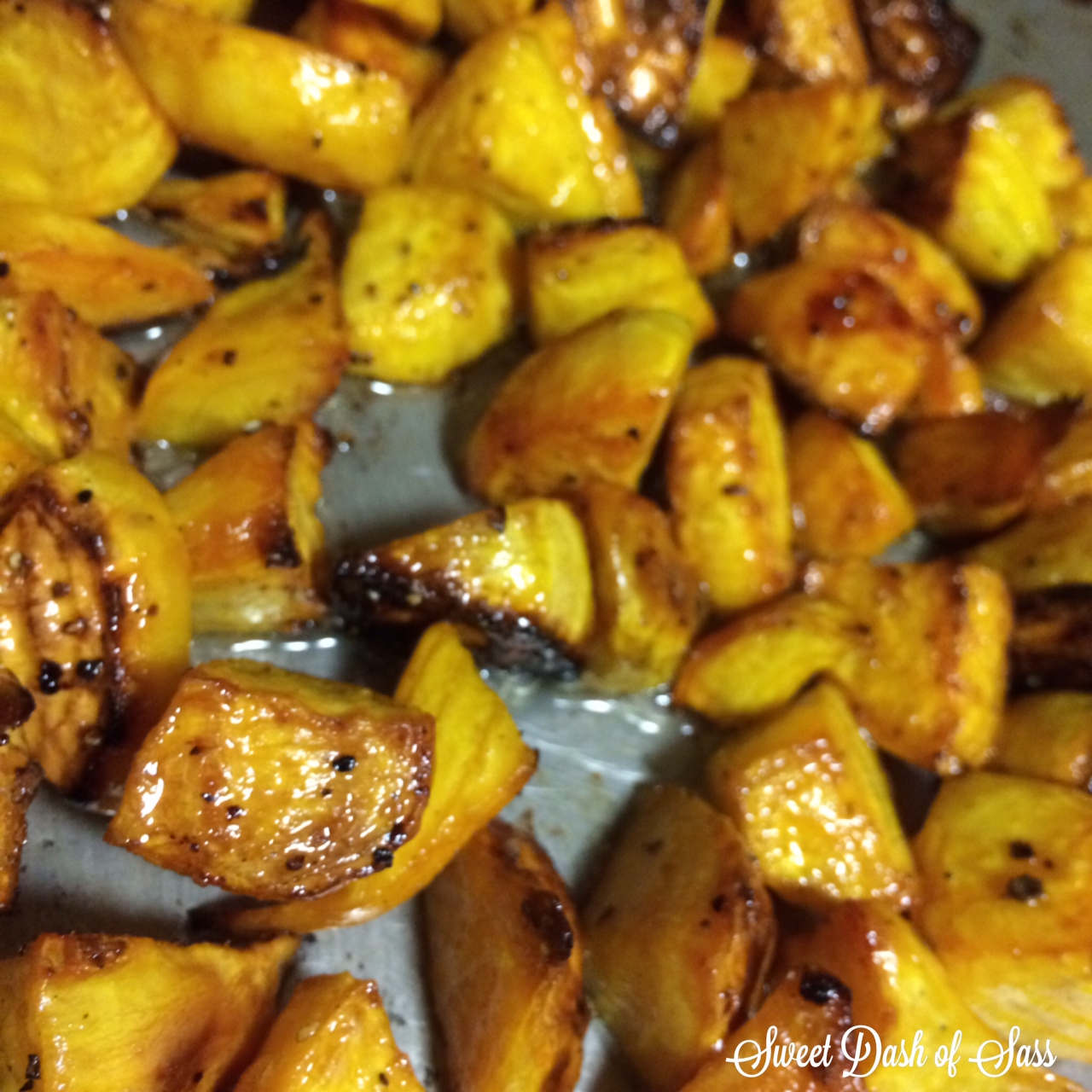 ————————————————————————-
Like me on Facebook: Sweet Dash of Sass  CLICK LINK —>    Sweet Dash of Sass
Follow me on Instagram @SweetDashofSass
Follow me on Twitter @SweetDashofSass
————————————————————————-