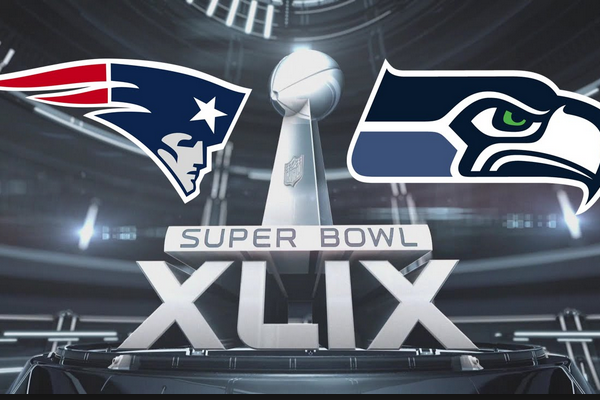 Super Bowl XLIX
Seattle Seahawks vs. New England Patriots
It's that time of year!  "Super Bowl Sunday" ~ the annual championship game of the NFL.  It is actually considered (by some) an unofficial American national holiday.
The trophy is made by Tiffany & Co and stands almost 22 inches tall. It is worth more than $25,000.
It's the 2nd largest day for U.S. food consumption, after Thanksgiving Day!
Here is an estimate of what will be consumed this Sunday:
1.25 billion chicken wings
4.3 million pounds of pretzels
11.2 million pounds of potato chips
8.2 million pounds of tortilla chips with 71.4 million pounds of guacamole
3.8 million pounds of popcorn
2.5 million pounds of nuts
325 million gallons of beer
Super Bowl Sunday is the biggest day of the year for pizza sales!
One out of every 12 people watching the game will be suffering through the boring football part just to see the commercials.
Antacid sales will increase by 20 percent on the Monday after the Super Bowl.
6% of Americans will call in sick the Monday after the Super Bowl.

Loading ...
Looking for some delicious appetizers recipes?  Check out a few ideas below.


Brown Sugar Bacon Wrapped Sausages



I'll be rooting for Seattle since my Bears aren't in the playoffs – GO Seahawks!